Former MK Shai Hermesh's residence in Kfar Gaza was totally devastated as a result of the surprise Hamas attacks. This week marked the first time that Hermesh, who tragically lost his son Omer on October 7, returned to the ruins.
Aged 79, Hermesh has a notable past, having been the head of the Sha'ar HaNegev Regional Council and a Member of the Knesset for Kadima. He is also known for his close relationship with the late Prime Minister Ariel Sharon. His visit to the devastated property was marked by his efforts to salvage any remaining objects amid the rubble.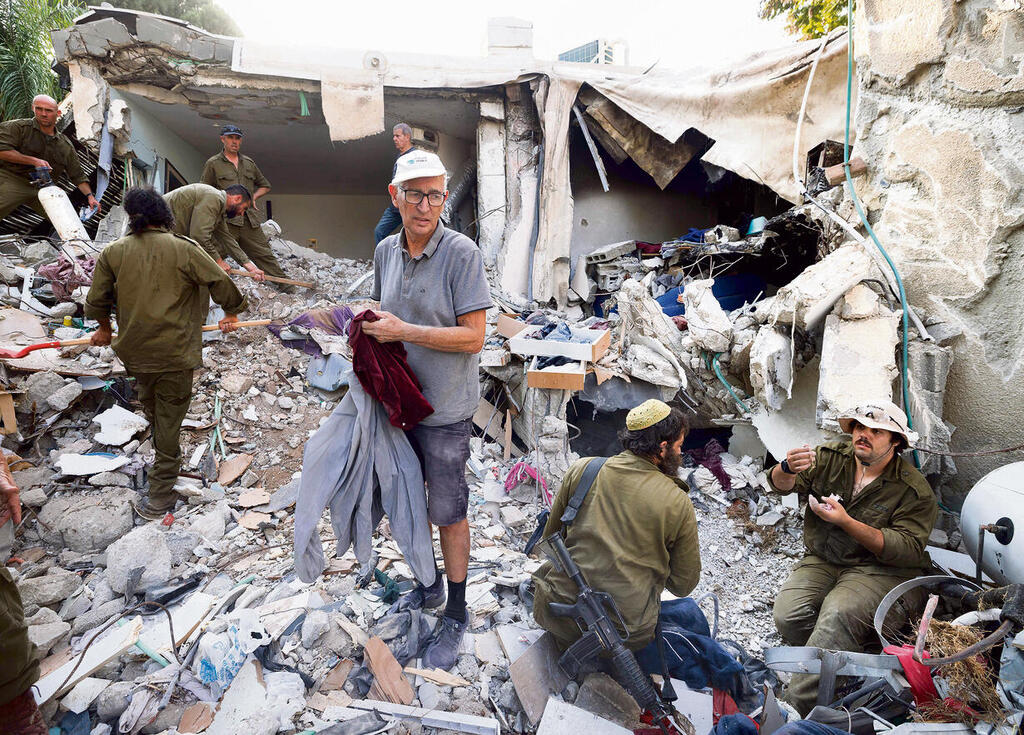 He is recognized as one of the key figures in the region bordering Gaza, having been at the helm of the council for years, including the period when rocket attacks commenced. Among his notable achievements, he pushed for several policies that were advantageous to the local settlements, such as tax incentives and no-cost land for housing construction.
Post the Kfar Aza assault, Hermesh has been in mourning, away from the public eye with his family, particularly due to the tragic loss of his son Omer who was gunned down by Hamas terrorists. He recounted, "As the assault began, we barricaded ourselves inside the house, and it was only at two a.m. that a force came to our aid."
He continued, "When we evacuated, the house was intact and everything was in order. However, subsequently, terrorists infiltrated and fortified themselves there for hours. Eventually, a military unit identified them and a gunfight ensued within the premises. Support arrived in the form of an Air Force helicopter and a tank. Ultimately, they bombed my house, causing it to collapse on the terrorists. Virtually nothing remained, but at least my family and I survived. We had left the house an hour prior to the terrorists' entered."
Hermesh, residing presently at the Ahuzat Poleg retirement village with other elder friends from Kfar Aza, emotionally recounted his return to the kibbutz: "The reservists stationed at the kibbutz lent their hands in searching through the rubble for any remains. Their help allowed us to salvage a few items. This has been an extremely tough phase, but I'm confident that we'll overcome it. We will rebuild Kfar Aza."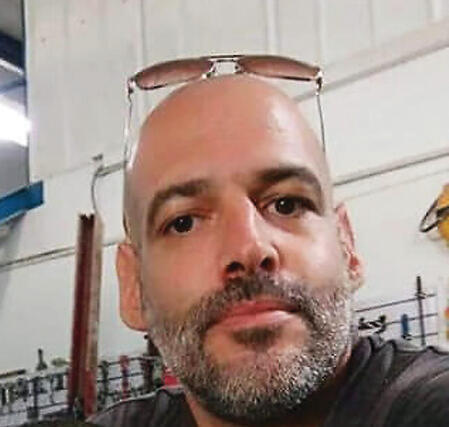 Omer Hermesh, his son, was known as a dedicated fan of Hapoel Tel Aviv. His send-off was attended by hundreds of his 'red' companions. Shai provided details about the unfortunate incident leading to his son's death: "Omer lived by himself in Kfar Aza, in a house located at the frontier of the border. At about 9:00, he heard warning sirens and gunshots. He pulled back the curtain and was caught in a hail of bullets.
"He noticed three individuals — terrorists. By around 12:00, he informed us that he had entered the bomb shelter and sealed it. He mentioned that gunshots were being fired in the vicinity and he contemplated running to our house. Later, he was found, no longer alive. It's yet to be determined whether he was shot inside the shelter or while he was attempting to reach our place. We don't know much about it."