Sarit Damagi was just 3 years old when her father, Moshe Damagi, a reservist soldier, died during the Yom Kippur War. This tragic event left behind a young widow and two small children. Recently, the officer responsible for the unit's casualties reached out to Sarit with news. "We have discovered items that belonged to your father during the war," the officer told her.
Moshe Damagi died in a car accident toward the end of the war, during one of the cease-fires, while on his way home for a brief respite. He is regarded as a fallen soldier of the Yom Kippur War, and was only 28 years old at the time of his passing.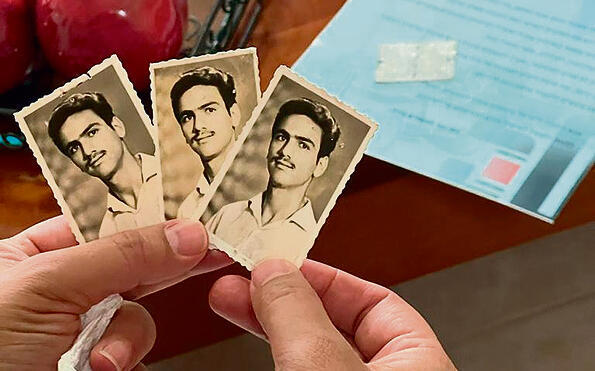 Sarit, a resident of Be'er Sheva who works in the Ministry of Aliyah and Integration, initially had doubts – after all, 50 years had passed. However, when the officer responsible for the casualties asked if she wanted the items, she didn't hesitate. "I told her, 'Of course, I want them. I would be overjoyed to receive them,'" she recalls.
"It took me two days to calm down. On that day, I couldn't help but cry. It felt like my father was sending me a sign from above. When you grow up without a father for so many years, you yearn for him. And suddenly, someone calls and says they have something personal belonging to him. I was filled with excitement and eagerly awaited the meeting."
On Monday, the officer in charge of the casualties arrived at Sarit's home and handed over to her the items that belonged to her father, whom she hardly knew. Among them were his ID card, three photographs, and documents.
"These are photographs with a Beit She'an photo stamp in which he appears as a child," said the daughter, who was excited to see them for the first time.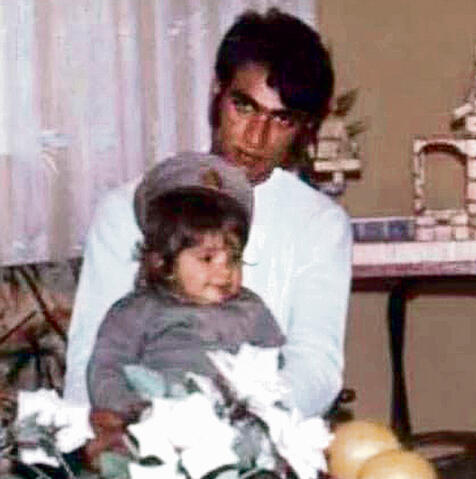 Sarit says that she is still profoundly sad about her father's untimely death. "At the time of my father's passing, I was just three years old, too young to retain any memories of him. My younger brother, Avraham, was only a year and a half old. When I turned 18, our mother also passed away, and that's when the memories of our father faded away. I didn't discuss him much with her either; it wasn't a topic I brought up. The Yom Kippur War left numerous widows and orphans, and there was a lack of support amid the overwhelming grief and trauma. Today, I comprehend the profound impact it had," she said.
Sarit dealt with loss over the years through writing poems, which she adopted as a way to communicate with her absent father. The sudden message about the found items made her think it was her father sending his love, and after recovering, she wrote several poems about it.