Israel Defense Forces soldiers serving in the Air Defense Command and manning Israel's missile defense system
Iron Dome
have continued to perform admirably in Israel's war against Hamas. However, for the first time since its establishment in 2011, the unit has lost three of its soldiers in an operation.
October 7 was a routine morning for soldiers in the Air Defense Command's Southern Brigade, who are deployed near the Gaza border. Sgt. A., a soldier who completed the interception course only two months ago, sat at the control center with his commander, Capt. Sahar Saudian, a 21-year-old from Rosh Ha'ayin.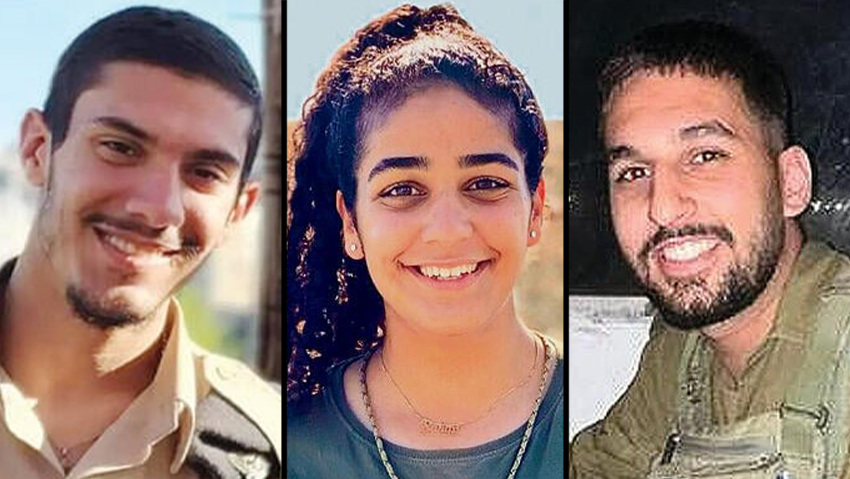 Unlike in previous incidents, no one in the Southern Command's intelligence unit knew to alert the units about Hamas' suspicious activity within the Gaza Strip.
Nevertheless, the Air Defense Command soldiers maintained their usual alertness and were keeping their eyes on the interceptors' monitors at 4:00 a.m., which showed no signs of anything wrong, until 6:28 a.m.
"It was the most fun weekend at the Iron Dome battery, with a dinner that Sahar arranged for all of us on Thursday evening," recalled Sgt. A. "On Friday evening, I played board games with her, we laughed and went to sleep in preparation for the morning shift, in the same regular routine that we usually follow."
And then, in an instant, everything changed. Saudian first spotted the volley of rockets emerging from the Gaza Strip, in every possible direction. In one hand, she and A. operated launching the intercepting missiles against the numerous rockets, and with the other hand, she shouted over the battery's intercom to get the soldiers into positions.
"What I saw on the screens and what I heard outside, as the firing was directed toward us as well, seemed to me like the large-scale exercises we practiced," A. said. "This was my first time facing real missile launches, and Sahar quickly reassured me, placed her hand on my shoulder, and gave me the strength I needed to intercept the rockets in those initial minutes. I didn't leave the interception command until very late in the morning."
The quick response by Saudian and Sgt. A., along with the rest of the battery soldiers who took defensive positions, apparently prevented additional casualties, as Israelis woke up to rocket sirens on October 7. The Israeli Air Force (IAF) reported that the unit's operation, especially in the first hour, prevented dozens of rocket impacts and hundreds of casualties.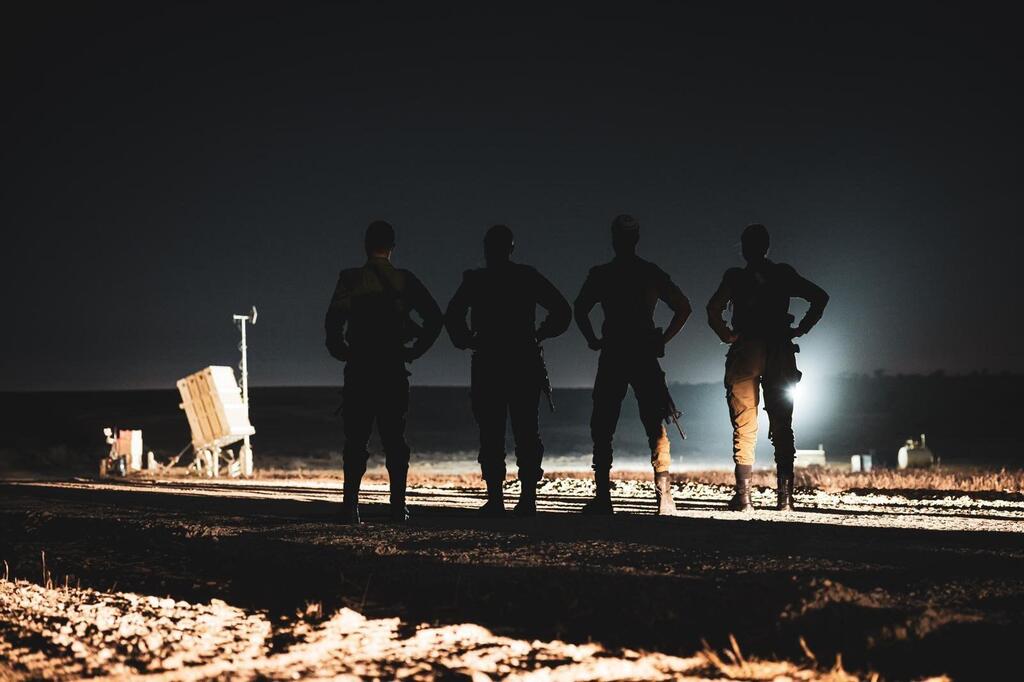 As time passed, the battle for interception intensified as barrages of dozens of rockets kept coming. "Sahar proved herself fully in her first real test as an officer. She approached every soldier who rushed to their positions, making sure they were okay. She calmed us down and handled the incident as the most senior officer in the battery," Maj. Dana, the battery's commanding officer, said. "It was also the first rocket attack she experienced as a soldier and as a commander. We all worked tirelessly."
As the most senior officer present at the battery until the arrival of the other commanders, Saudian realized during the first hour of the attack that, while the unit had already intercepted hundreds of rockets, even more would be launched as time passed. At 7:16 a.m., she wrote in the battery commanders' shared group chat: "Everything is under control. Stay calm, we're keeping you safe."
Despite initial reports saying Hamas terrorists had infiltrated Israel, Saudian knew the Iron Dome interceptor missiles could soon run out for other batteries stationed near the Gaza border. Working according to military operational procedure, she volunteered to head out and provide ammunition to other Iron Dome batteries.
Sgt. Binyamin Gabriel and Sgt. Nativ Kuzaro, each equipped with a helmet and light army vest, followed their commander, rushing to other Iron Dome interceptors on a military vehicle.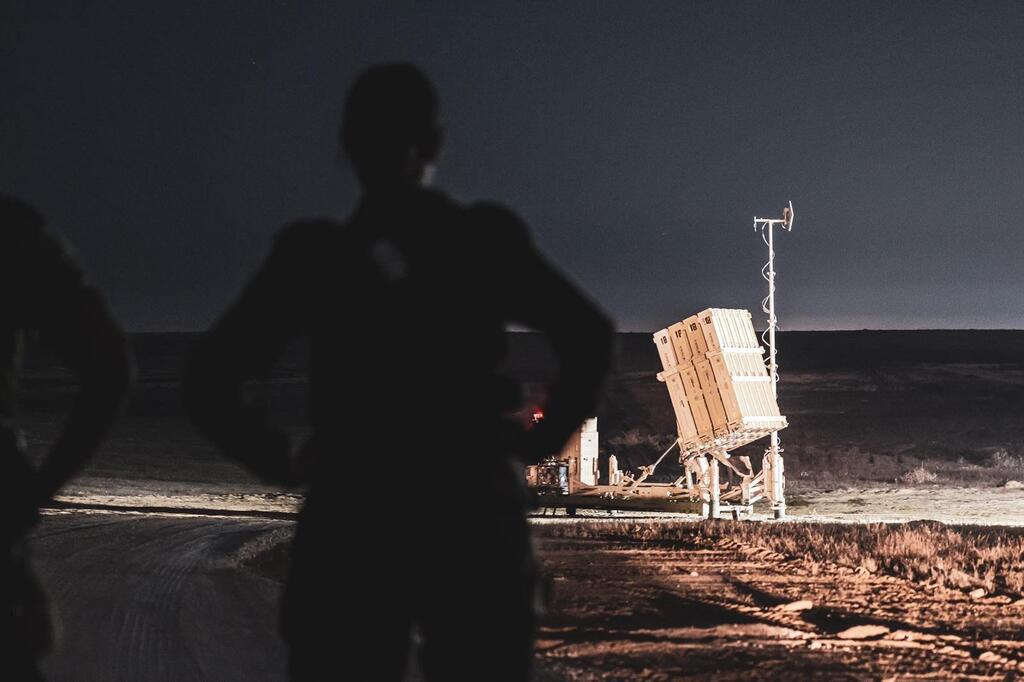 "At around 10:30 a.m., Sahar and her team stopped responding, they encountered Hamas terrorists who opened fire on their vehicle. All three of them were killed. We didn't know this until Monday," recounted Maj. Dana. The Iron Dome battery's soldiers and officers had to continue their mission as thousands of rockets were fired toward Israel on Saturday and Sunday, but the concern for Sahar, Nativ, and Binyamin's lives continued to grow.
It was still chaos near the Gaza border and the Iron Dome battery sites when Maj. Dana decided to head out in search of Saudian and her team, even though she knew terrorists were still hiding in the area. "I found their vehicle overturned by the side of the road, with ZAKA body bags and equipment laying there, their weapons were gone," she said.
"I called the central location where all the bodies were collected, and they couldn't tell me if Sahar's team was there or injured. I felt I had to give answers to their families and my soldiers. The scene was gruesome with signs of gunfire and blood on the vehicle, on a deserted road with other damaged vehicles scattered all over," she added.
"On the way back to the battery, I had many thoughts about what to say and what not to say to the soldiers, who needed to stay focused on their mission, but still cared deeply about their commander and their two friends, Binyamin and Nativ," she recounted.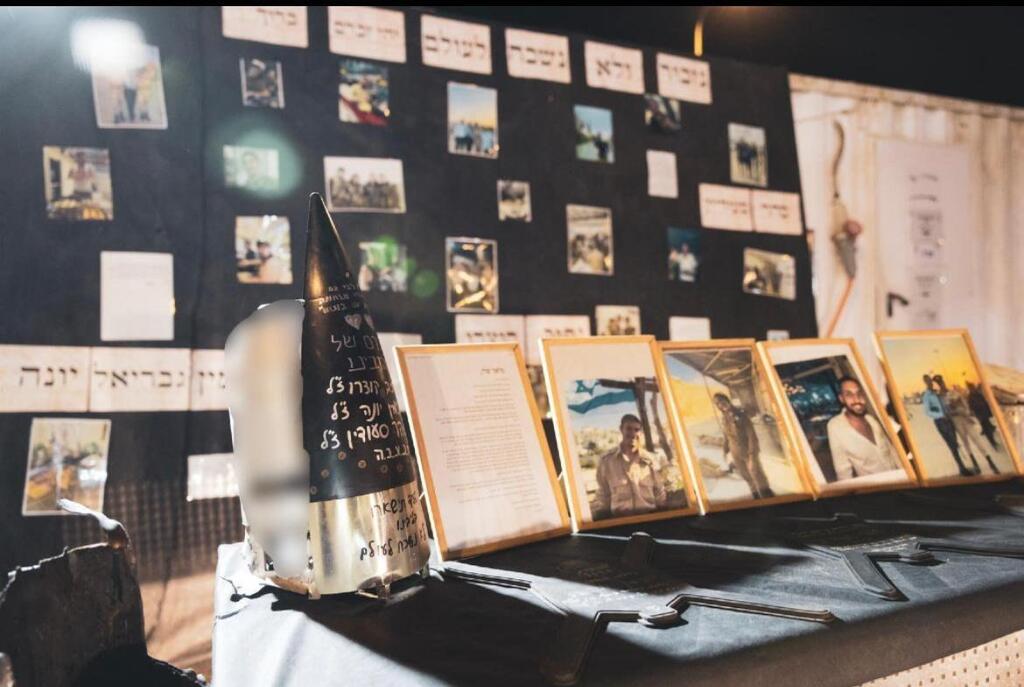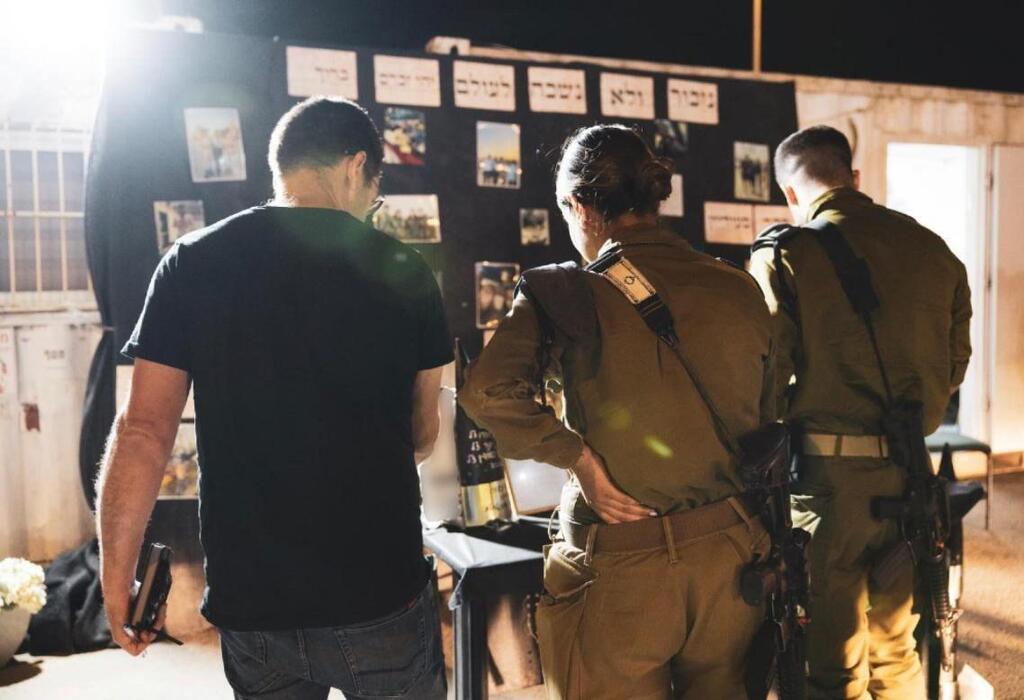 Maj. Dana made a difficult decision, after consulting with her commanding officer, not to inform her hundreds of soldiers about what she saw and what she feared might have happened.
"Both me and commanding officer were quiet during our talk, and their bodies were only identified on Wednesday or Thursday, due to the heavy load on body identification teams. I had to inform the soldiers, that Nativ, Binyamin and Sahar had been killed. We all had hope in those first few days that maybe they were alive somewhere and had survived," she said.
At the Iron Dome battery, soldiers have arranged a memorial for the unit's first three fallen soldiers in operational activity, with the rear part of an intercepting missile, on which a personal dedication was written for each of them. Alongside the missile stands a large piece of a Hamas rocket, which Saudian and Sgt. A. intercepted in the first hour of the war.