The Iron Beam high-power laser rocket interception system, still under development by Rafael, may soon undergo a series of tests under real combat conditions in south Israel.
The Administration for the Development of Weapons and Technological Infrastructure (known by its Hebrew acronym, MAFAT) within the Defense Ministry, along with Rafael, have been recently exploring the possibility of deploying the Iron Beam system in the south to challenge it against rocket barrages fired toward Israel from Gaza.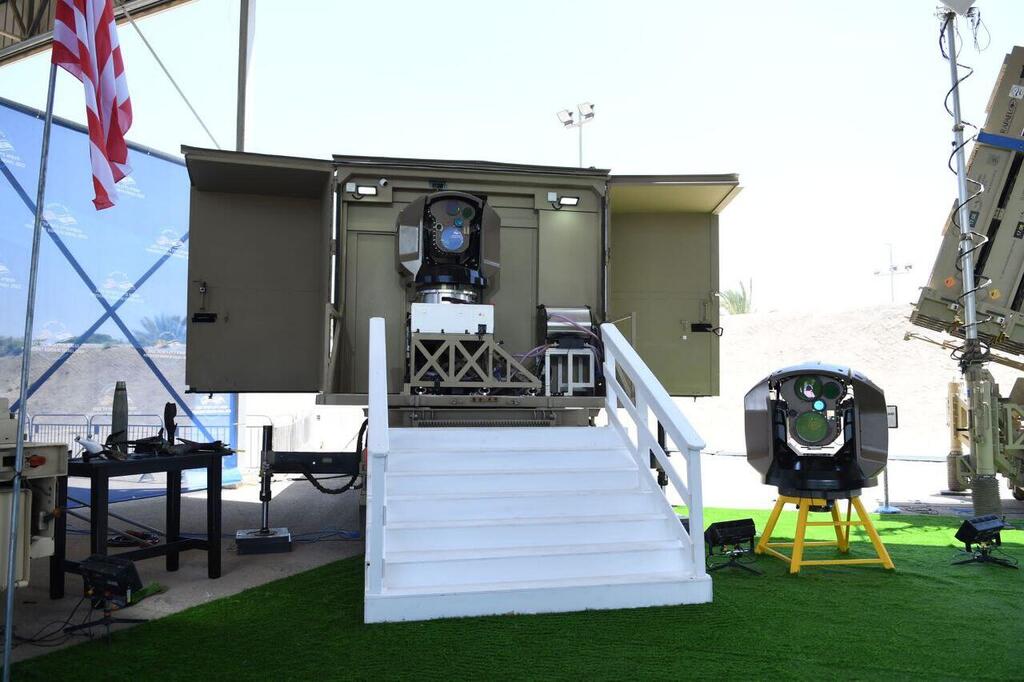 The operational test of Iron Beam will not come at the expense of the Iron Dome's effectiveness, which will still be activated upon detection of launches from the Gaza Strip. A security official stated that this would be a "live test" conducted amidst the ongoing conflict in the south.
The Iron Beam is expected to first become operational between 2024 and 2025, following a significant breakthrough in recent years in the field of laser weaponry. It is designed to intercept rockets, mortar shells, drones, anti-tank missiles and more, at a miniscule cost – the price of the electricity that powers it.
Rafael, the system's developer, envisions the Iron Beam as a complementary product to the Iron Dome, which was also developed and produced by the company. The two systems are intended to operate in coordination. If the control system of the Iron Beam directs a high-powered laser beam at a target, an Iron Dome interceptor will not be launched toward that same target. The cost of a single Iron Dome interceptor stands at about $50,000.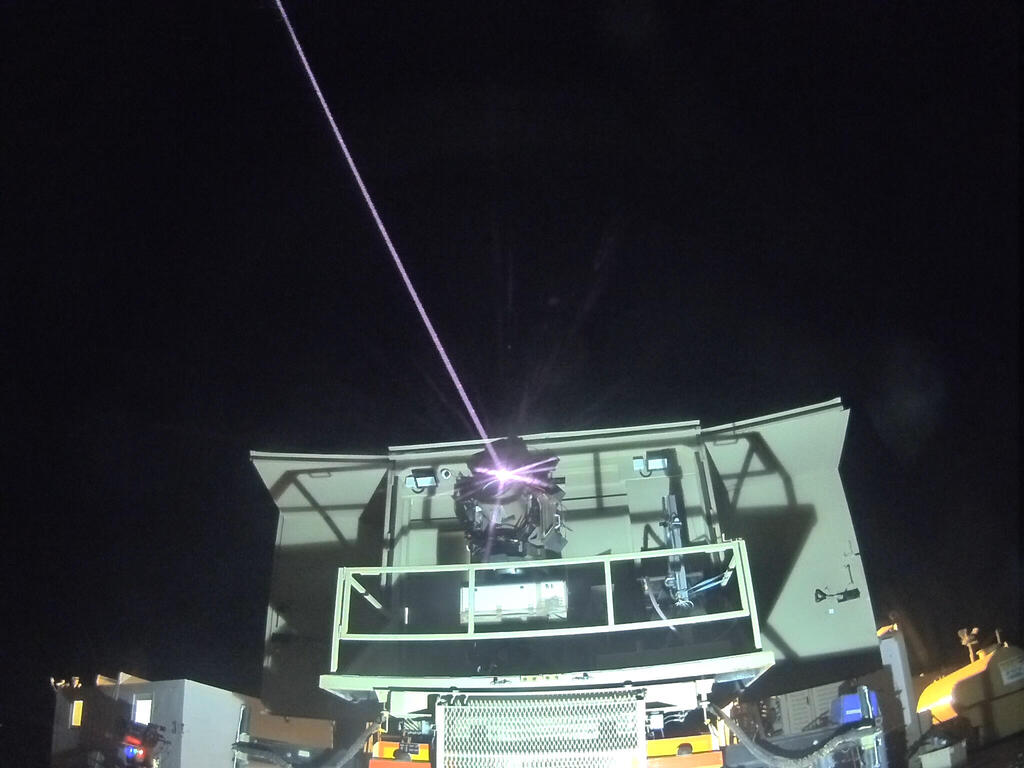 The laser beam is invisible, silent and, according to its developers' vision, is expected to intercept rockets and mortar shells while they are still over enemy territory, in a manner that would eliminate the need for alarms in the home front.
In an interview with Calcalist in April, Dr. Yochai, one of the lead developers of the system at Rafael, said, "We have completed a significant and extensive demonstration experiment to validate the threat elimination capabilities and to harness the technological advancements developed over the years. In one of the upcoming conflicts, we will deploy the system on the ground, perhaps during Guardian of the Walls 2 or Guardian of the Walls 3. We will use it in real scenarios, return home with the data, analyze the numbers, and assess our status. It's not a binary zero or one."