Sacha Kondratenko has a warm place in his heart for Israel's health system. Thanks to the care he received, he can now walk and I am even taller than he was before he joined the fight against Russia as a Ukrainian soldier.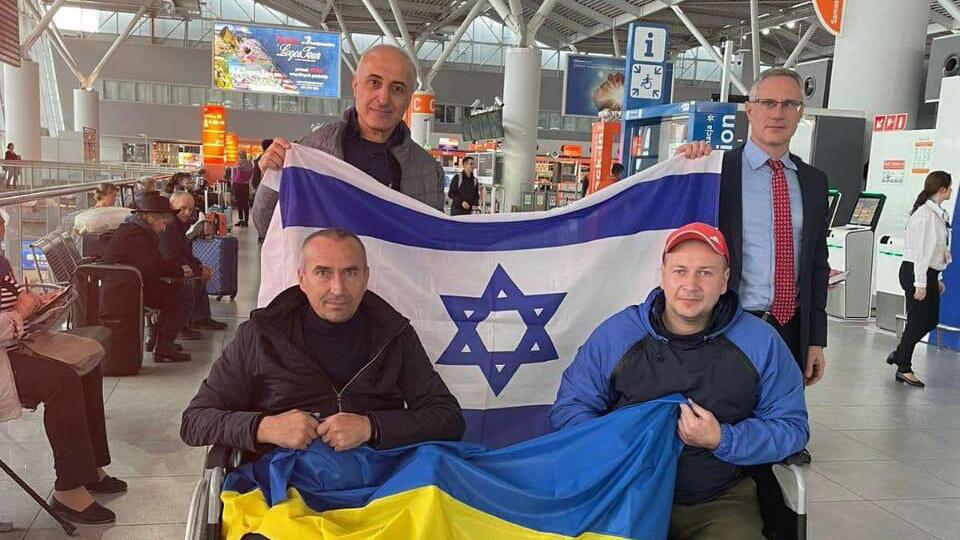 In June last year, Kodratenko lost his two legs when he stepped on a landmine in the Donetsk region of Eastern Ukraine. He eventually arrived at the Barzilai Medical Center in Ashkelon where doctors succeeded in rehabilitating him both physically and emotionally.
After sending five months in Israel, he is now completing treatment in a rehabilitation center in Leviv, where a conference on Israeli-Ukraine cooperation in the field of medical rehabilitation recently took place. His case was described as the most successful outcome.
Koratenko was drafted in April of 2022 and after two weeks of training was sent to the front where he was soon wounded.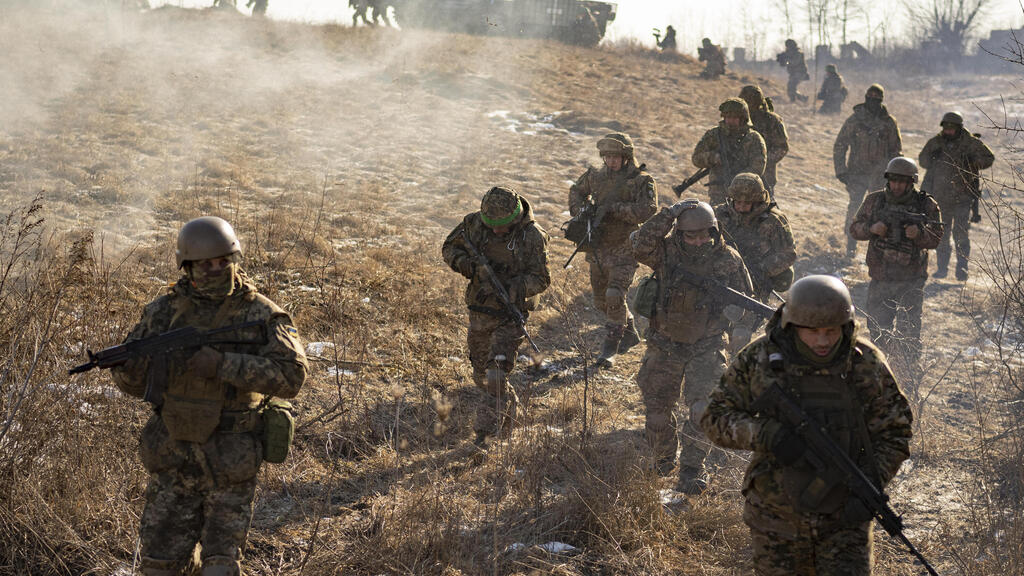 "I was sent to Israel where I met many good people, and also people from Ukraine Belarus and the Georgian Republic which made me very happy because I was concerned I would not be able to communicate in a common language," he says.
The local Ukrainian community knew about my pending arrival and many people came to visit me in the hospital. They took me to the park and to Jerusalem, carrying me on a wheelchair before I had my prosthesis. I greatly appreciate the efforts of my Israeli friends," he says.
My first set of prostheses was short. Only 145 or 150 cm (57 or 59 inches) and an additional 10 centimeters (4 inches) were added on at a later stage. I was told I would be shorter than my original 1.73 meters (5.67 feet) height because that would make waking and maintaining my balance, easier. I was a bit hurt. The doctors and I finally agreed on 1.70 meters (5.5 feet) but when I was finally measured at 1.79 meters (5.9 feet) tall," he says.
"I now want to complete the last stages of my rehabilitation and learn to walk great distances unassisted and without the use of canes. "Today I am able to walk without help only 100 meters (109 yards). I want to return to Israel and visit all my friends there," he says.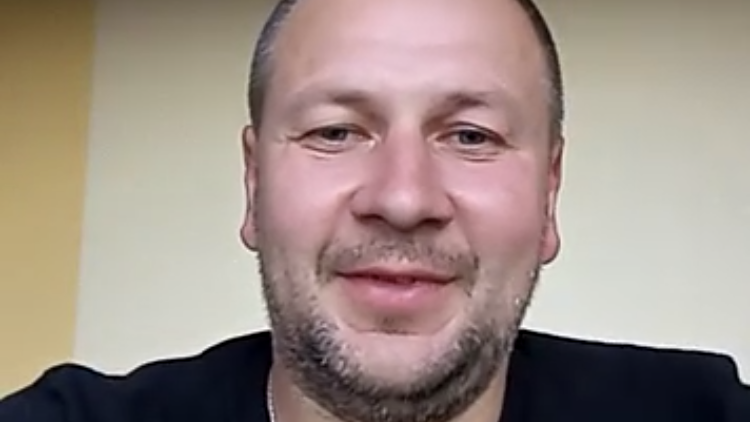 Koratenko was one of 11 amputee Ukrainian soldiers who were successfully rehabilitated in Israel since the Russian invasion. Another soldier who lost his hand sent the conferencegoers a video of himself riding a motorcycle.
Ukrainian officials said Israel had amassed the greatest experience in the world, having been fighting wars since its establishment and Israeli experts have been advising the medical professionals in Ukraine.
But Dr. Oren Barzel from the Sheba Medical Center, who was also present at the conference says success depends greatly on the patient's wiliness as well as on the quality of care. "Ukraine is behind in its ability to offer rehabilitative care and we are providing our know-how to help reduce any knowledge gap," he says.