Shani Avital, four-years old, lived with her family in Kibbutz Re'im until October 7. Since the age of two, she's had to fight brain cancer and her routine included a weekly trip to Safra Children's Hospital at the Sheba Medical Center outside Tel Aviv, for ongoing treatments. But now, since being relocated with her family to Eilat, the already arduous journey has become even more challenging.
Shani's mom, Ayelet, heard of a pioneering initiative that kicked off in August 2023, spearheaded by United Hatzalah, a nonprofit organization dedicated to emergency services, to fly kids with cancer from remote areas in the north and south, to medical centers where they receive treatments.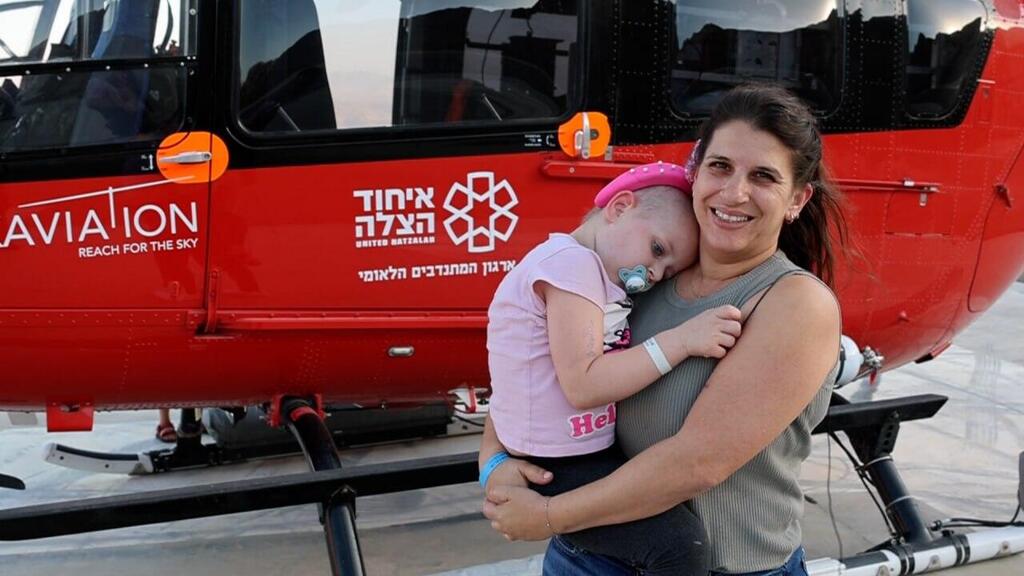 "We didn't understand the severity of Shani's illness"
"During the pandemic, she began squinting out of the blue. At the time, I didn't give it much significance, as her overall development seemed on track and her health appeared entirely normal," mother Ayelet says. Three weeks later, she took her to an eye doctor for tests that eventually led to hospitalization after concern that the problem was greater than first believed.
"My father and I drove to Soroka with Shani. We were quite relaxed and unconcerned, as we spent the entire journey discussing our upcoming trip to Budapest, where we planned to celebrate my 39th birthday just a few days later." She says, "Looking back, I realize that what kept our worries at bay was Shani being her usual cheerful self."
They informed us that it was grade 4 Glioblastoma, the most prevalent and aggressive type of brain cancer. I was physically present, but in a state of utter shock.
At the hospital, Shani was subjected to another eye examination and further tests. The doctors said she needed to be admitted for a CT scan. "We were both in a state of uncertainty, we kept reassuring each other, 'Everything will turn out fine. We'll stay the night in the hospital, and tomorrow, we'll be off on our overseas trip.'"
However, destiny had a different course in store. Shani was admitted to the hospital, and by midnight, she was hurried off for a CT scan of her head. "Two hours after returning her to the room, we were informed of a diagnosis based on the scan. I began to grasp the gravity of the situation, but I was still trying to convince myself that the finding wasn't a tumor, or even if it was, why couldn't it be benign?"
The reality of the situation was brought home by the neurosurgeon's words. "He informed us that Shani was being moved to the intensive care unit for an MRI scan under anesthesia. Immediately after that, they planned to take her to the operating room to remove the brain tumor," Shani's mother says.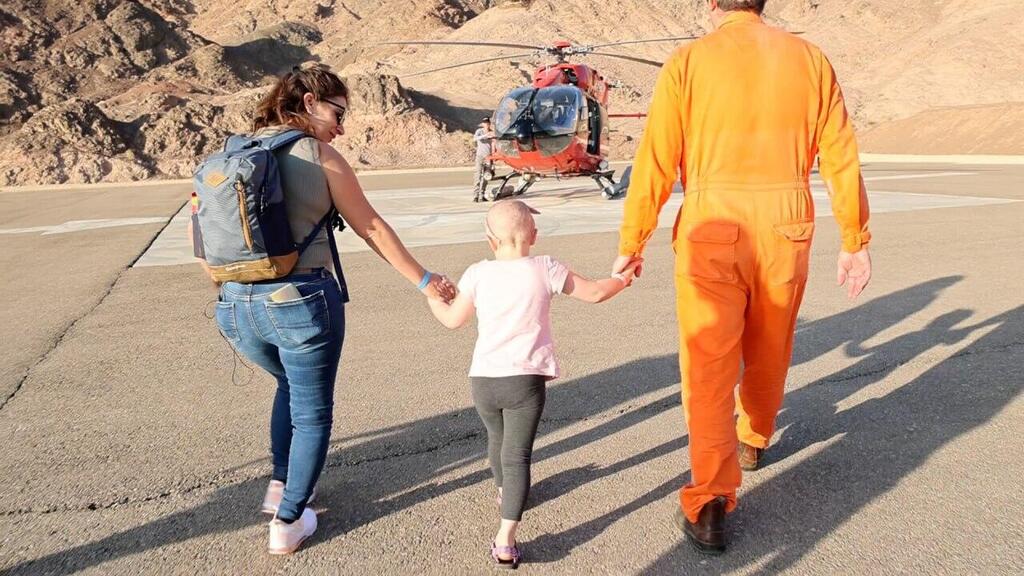 "When we were called to the Hematology-Oncology division to hear the results, I instinctively knew that we needed the support of our family, so we called them in again. We were seated across from the doctor and a social worker, and they informed us that it was grade 4 Glioblastoma, the most prevalent and aggressive type of brain cancer. I was physically present, but in a state of utter shock. I felt detached from the world. I was clinging onto my father, struggling to comprehend the situation around me," she says, her voice heavy with sorrow.
"She has been through two additional surgeries since then. We sought a second round of treatment at Safra Children's Hospital, where they proposed an experimental treatment initially designed for lung cancer patients. I didn't hesitate to sign up. What did we have to lose at this point? From there, we gradually fell into a routine of regular check-ups, scans, and weekly treatments, and we started to regain some semblance of normalcy in her life. She was able to return to kindergarten until June 2022 when the tumor returned. Since then, her treatment regimen has included both chemotherapy and biological drugs. The disease hasn't left her system entirely, so I don't speak of recovery, but rather, stability."
Dr. Michal Yalon, who specializes in Pediatric-Hematology-Oncology at Sheba Medical Center, has been treating Shani since diagnosis. "Shani and her family's journey with us started when she was just two years and ten months old. She showed remarkable strength from her very first treatment. Her infectious charm spreads happiness and lights up the whole place."
"We didn't understand how terrible October 7 was"
On the weekend of October 7, Ayelet decided to step out with her sister-in-law to enjoy some fresh air in the city. "We were hearing about alerts since morning, but for us living near the Gaza border, sirens were a common occurrence. Besides, the kids were already sleeping in the safe room, so I wasn't too worried.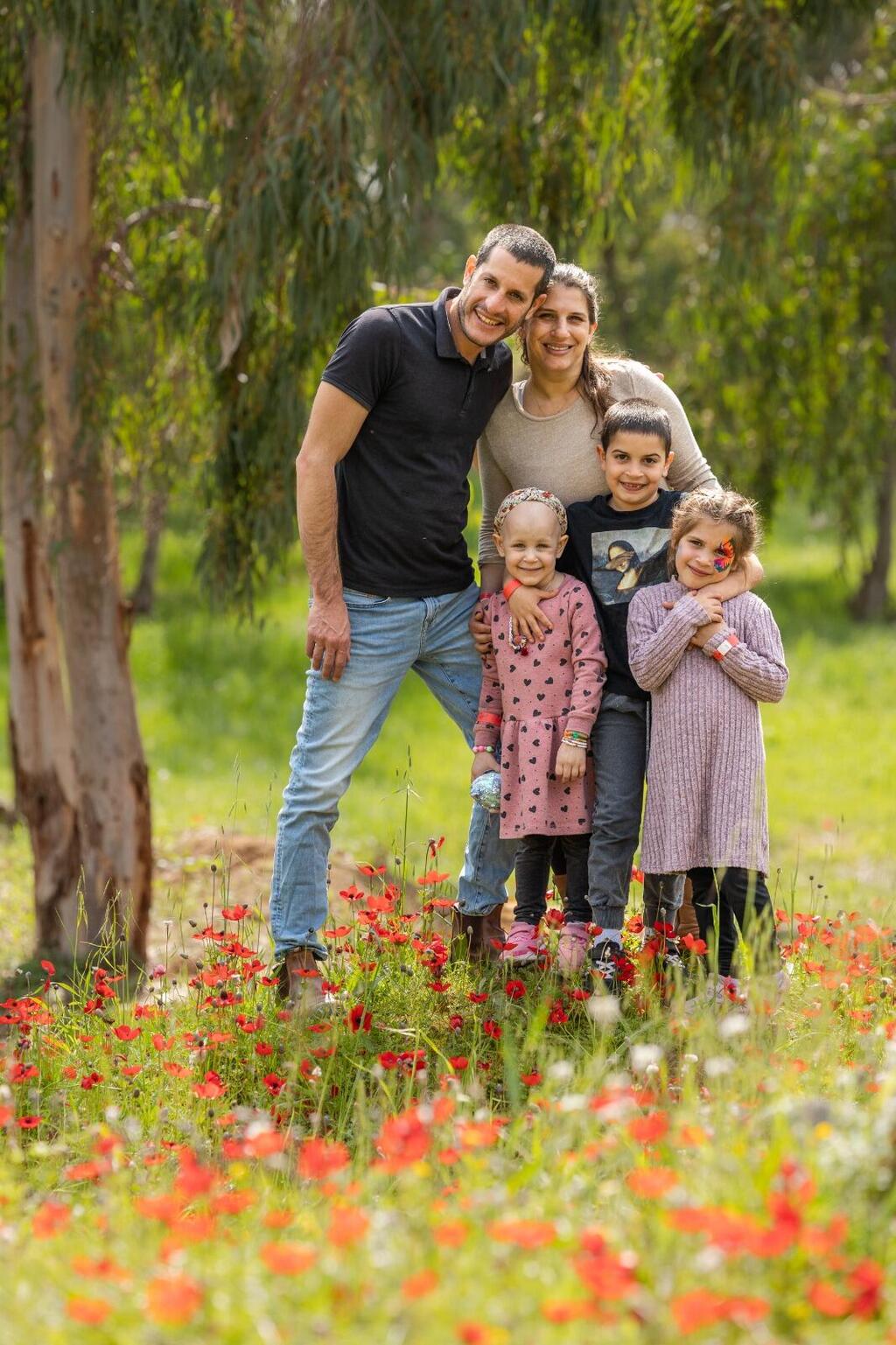 "Even when we heard that terrorists had infiltrated, I reassured myself that we were removed from the danger zone. But when someone from our kibbutz posted on WhatsApp that her ex-husband was killed, I fell apart. I started trembling and couldn't eat. The road south to the crossing was blocked, and I can't express the terror of a mother far from her children on that terrible day."
It was only the next day, when her family was evacuated from the kibbutz, that she found out what had happened to her husband. He was part of the kibbutz's auxiliary squad, and was therefore armed. When he heard someone trying to open the front door, he saw a terrorist armed with grenades and a rocket launcher. He shot him from behind and killed him. Tragically, his brother was killed during the battle.
"Ever since that day, our lives have been completely turned up-side-down. We're now living in a hotel, and while I'm thankful for it, I've lost all my independence. I miss doing my own housework and having a routine. At the same time, I have to take care of Shani's immune system, which is really hard to do in a hotel, but I'm doing my best."
When the flights for treatments began, she felt a huge weight lifted off her shoulders. "I know I'm giving her the best I can," she says, full of hope.