Hamas' horrendous attack on October 7 didn't manage to ruin the special moment for five couples from
Kibbutz Mefalsim
who became parents in the month since the start of the war. While staying at a hotel in Herzliya to which the kibbutz's residents were evacuated, five Israeli couples also went to the hospital for the awaited birth of their children.
The families returned to the hotel following the births, their babies wrapped in their parents' love and accompanied by the kibbutz's supportive community that also helped care for the new mothers.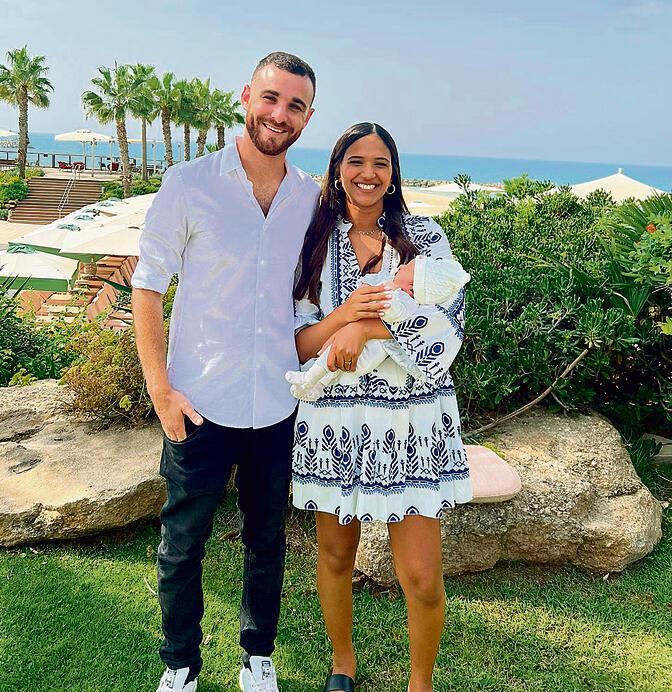 Zemer and Dor Hoffman, the parents of Ori-Aryeh Hoffman, recounted the special moment: "These days, bringing a child into the world is a very happy moment. We managed to momentarily forget the pain surrounding us and rejoice in the full-hearted joy of bringing our greatest happiness into the world – this is our victory over Hamas and their terrorists. We pray for the return of the Israeli captives and for peace to be restored to our homes in southern Israel."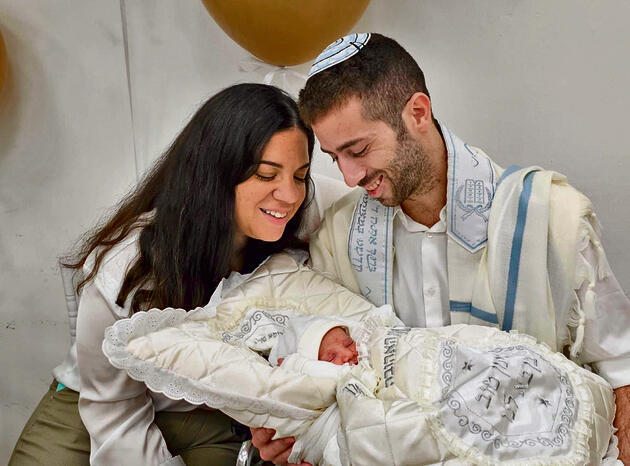 Noa and Noam Hanukah, the parents of Roey-Uriel, added: "We feel like we've won new life."
"My husband was shot in the attack; He was sedated and intubated for a week. The hours in the protected room, with the sounds of Arabic, gunfire and the terrifying darkness that envelops you, return when I sleep. I gave birth on October 18, our second wedding anniversary. We still haven't slept together; Noam is in rehabilitation, but he's winning, we're winning, and soon he'll be back home to hug Roey," Noa said.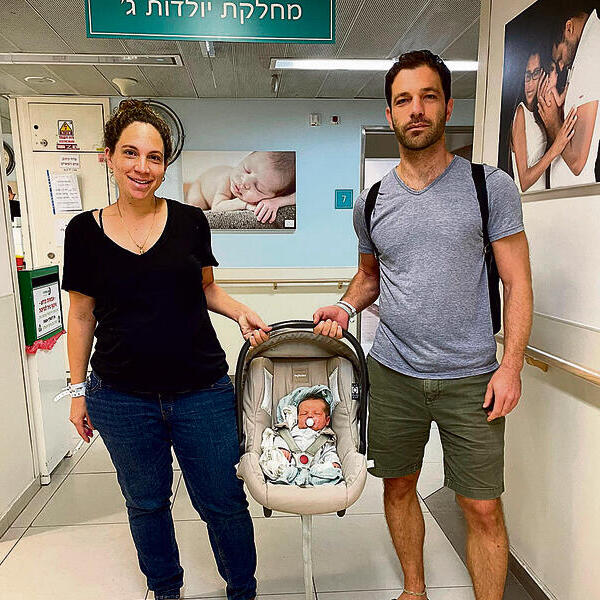 The infant son born to Inbar and Dolev Rize, who has yet to be named, already has a large family which includes his five-and-a-half-year-old brother, Shaked, and three-year-old sister, Gefen. "Despite the uncertainty, difficulty and worries, we've brought a charming baby into the world who brings a lot of light into a very dark period for us, filling our hearts with joy," the happy couple shared.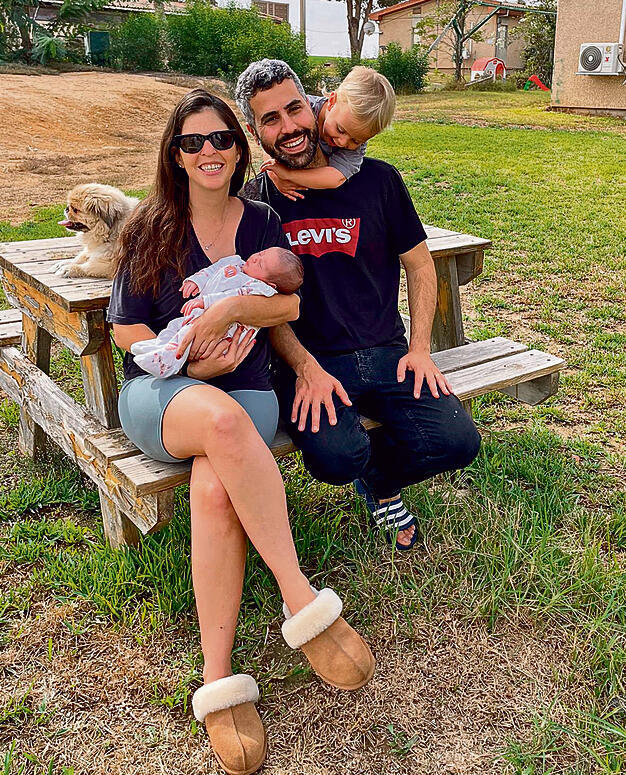 Einav Meirovich-Biton and her husband, Or, became parents to a baby girl named Netta. Her older brother, Peleg, is two years and seven months old. "Netta and Peleg are our sunshine in this wartime. Their innocence, happiness, and smiles give us hope for better days," Einav and Or said.
The fifth member from Kibbutz Mefalsim who gave birth last month is Saar Peleg.