The Consumer Price Index is soon to be published, along with the rental index, which in recent months has soared to unprecedented heights, even as housing prices show a downward trend. From a purchasing crisis, which is far from over, we've quickly transitioned to a rental crisis.
"About a third of Israeli citizens live in the rental market, and there's no doubt that you can't engage in real estate without dealing with rentals," says Construction and Housing Ministry Director-General Yehuda Morgenstern in his first interview since assuming the role. He unveils the ministry's plan to address the crisis.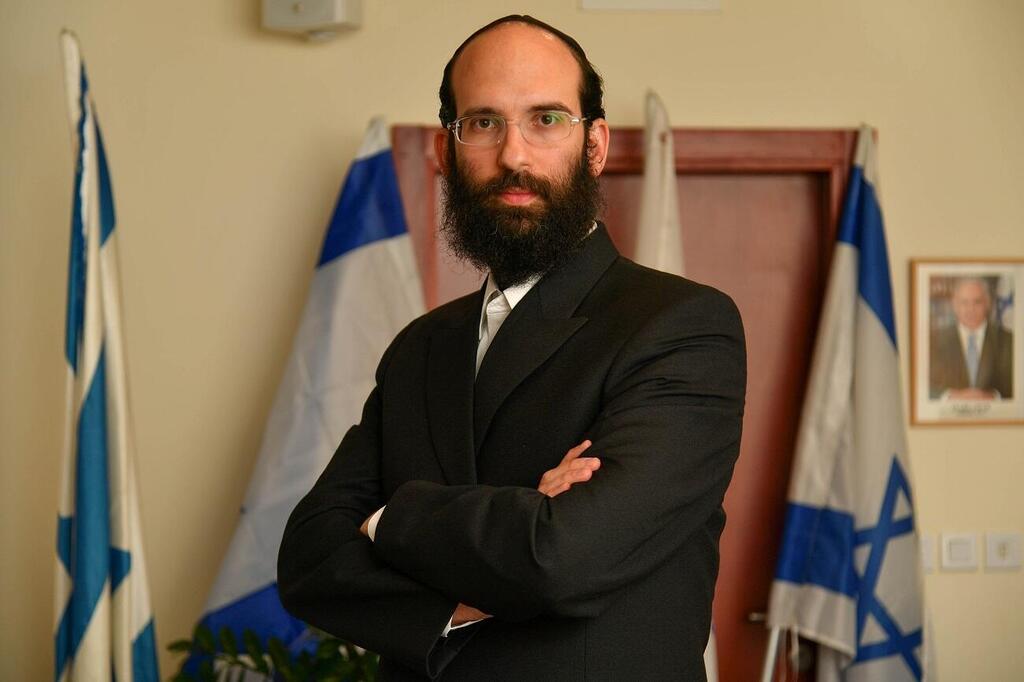 "Nearly a decade ago, Israel began addressing its rental market, in part by establishing a public company that markets tenders for long-term rental housing projects, and through the Capital Investment Promotion Law (allowing REIT funds to advance long-term rental projects). However, these models were rooted in a period when interest rates were zero or very low.
"The rental market is in its current state due to high-interest rates, and we're acting on three main fronts to tackle the situation. Our first action is to establish a dedicated department in the ministry that focuses on the rental market. It will centralize all operations with the public company, government decisions in the field, and also address the free rental market."
How can the free rental market be addressed? Past attempts at fair rentals weren't very successful.
"When interest rates rise, housing prices decline, leading to a tendency for rental prices to increase. We need to find a solution that allows rental prices to remain stable, at the very least. We're collaboratively exploring with relevant stakeholders a way to address one of the identified flaws in the rental world - the duration of the lease contract."
"In Israel, we have institutional rentals with long-term contracts (rent tied to an index for a period of 10-20 years), but in the free market, the average lease duration is just one year. In recent years, this may have slightly increased toward two years, but still, compared to other places globally, this isn't ideal. We want to see more stability for renters. I believe landlords also prefer longer contracts, so we aim to incentivize landlords to offer long-term leases. This is currently under consideration."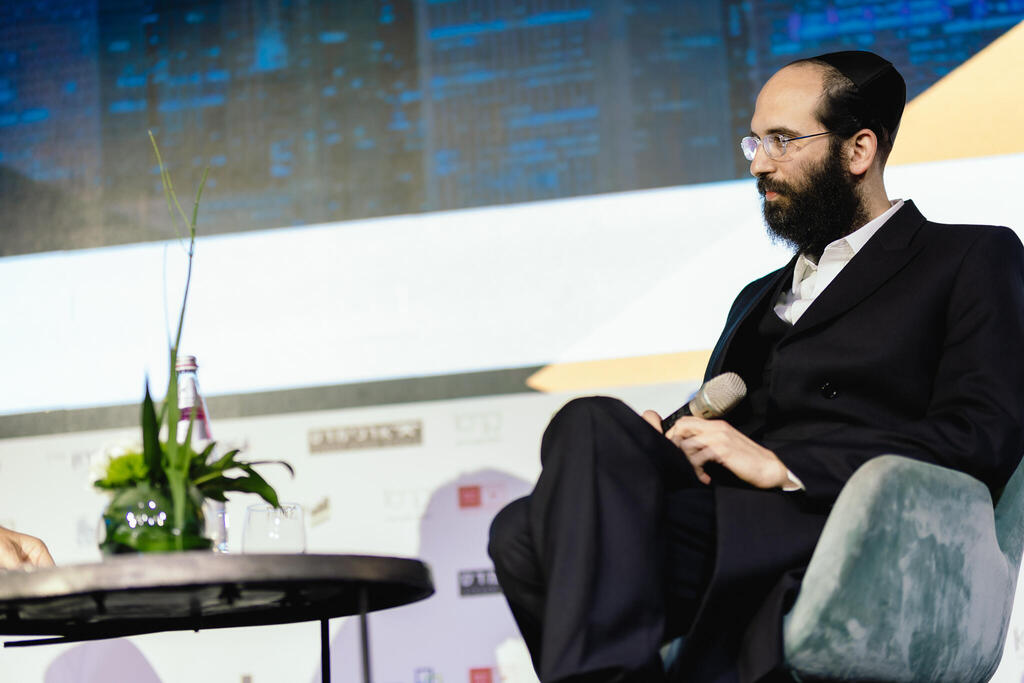 One of the ideas being examined is tax relief for property owners who lease their properties long-term. Another initiative the Housing Ministry is exploring is a combination of renting and purchasing.
To the Technion without core studies
Morgenstern's journey in public service is both surprising and unique. At 40, he's married with six children. Born in Tel Aviv, he moved to Bnei Brak during his childhood and studied at Sfat Emet, the elite yeshiva of the Ger Hasidic Dynasty.
Instead of military service, he opted for civil service, working at the Rambam Hospital and the prison system. At 24, with no background in core academic subjects, he enrolled in a preparatory program at the Technion. He then progressed to complete a bachelor's degree in Industrial Engineering and Management from the same institution. Later, he earned a master's degree in the history of Israel and Judaism from the University of Haifa.
During his academic studies, Morgenstern managed the Haredi campus of the Carmel Academic Center in Haifa, increasing the student count from 70 to 250 within two years. At 29, he founded Telem, a company aimed at the economic-social advancement of the Haredi community, serving as its CEO for four years. Today, Telem manages projects integrating Haredis into various academic institutions, supporting about a third of the Haredi students in academia.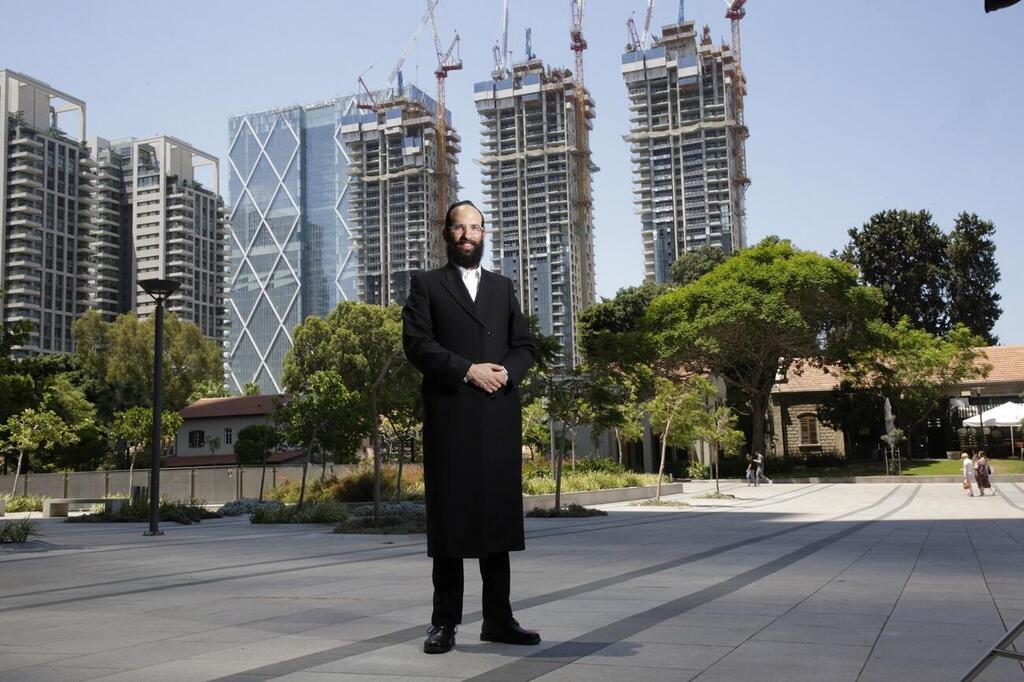 Morgenstern also served as a research fellow at the Shmuel Neeman Institute for National Policy Research. In 2018, he was appointed deputy CEO of the Bnei Brak Economic Company, where he managed budgets of hundreds of millions and oversaw hundreds of employees. In 2020, he served as a director at Tel Aviv-Yafo's water corporation Mei Avivim.
He is deeply committed to integrating the Haredi community into the Israeli workforce and broader societal fabric. However, he is cautious about being presented as a symbol for this cause. While he speaks candidly about his personal journey, given his position, he is careful to steer clear of sensitive political issues related to secular-Haredi relations.
"The decision to enter civil service was part of my realization that I wanted to work," he explains. "I was already married with children. Military service, for various reasons, was not on the table for me, and I sought an alternative to be part of society. This option allowed me, as a Haredi individual who also wanted to work, to achieve both."
When asked about the core curriculum issue, Morgenstern responds cautiously, "I'm not in a position to decide whether to mandate a core curriculum or not. Many topics, instead of being treated as technical issues, have become symbolic. Engaging in the question then leads to entrenchment, and Newton's third law is applied – for every action, there's an equal and opposite reaction. It becomes an ideology rather than a technicality."
"It's a civic imperative to have a diverse representation at the table—Haredim, Arabs, Mizrahim, Ashkenazim, central and peripheral regions, both men and women"
"On a personal level, people often ask me what they should do—whether to study or not? Which life path to choose? My answer is that it's very individualistic. Was my path easy? No, but was it feasible? Definitely. The fact is, thousands of Haredim make this choice every year, and tens of thousands have done so over the past two decades."
How important do you think it is for Haredim to integrate into academia and the labor market?
"The more people like me and my friends—who have gone through this process and remained Haredi, but also gained an additional layer of identity that equips them to enter the system, be it the business or public sector—the more I would unequivocally advise people to pursue this path. It's not just right for me or my friends; it's right for us as a society."
"It's a civic imperative to have a diverse representation at the table—Haredim, Arabs, Mizrahim, Ashkenazim, central and peripheral regions, both men and women. This is the diversity we should strive for. Today, everyone understands the importance of diversity, not just for corporate responsibility but also because, in the end, it enhances productivity in both the business sector and the public sector."
How did you integrate as a Haredi into a secular institution like the Technion?
"Former President Shimon Peres was at a Technion ceremony for his 90th birthday, and I shared at the event that one day, when I entered the Technion's café, they said to me, 'The supervisor was already here this morning.' They thought I was the kashrut supervisor... but that's just an anecdote. Overall, there was an understanding and acceptance of me, both socially and from the faculty and staff."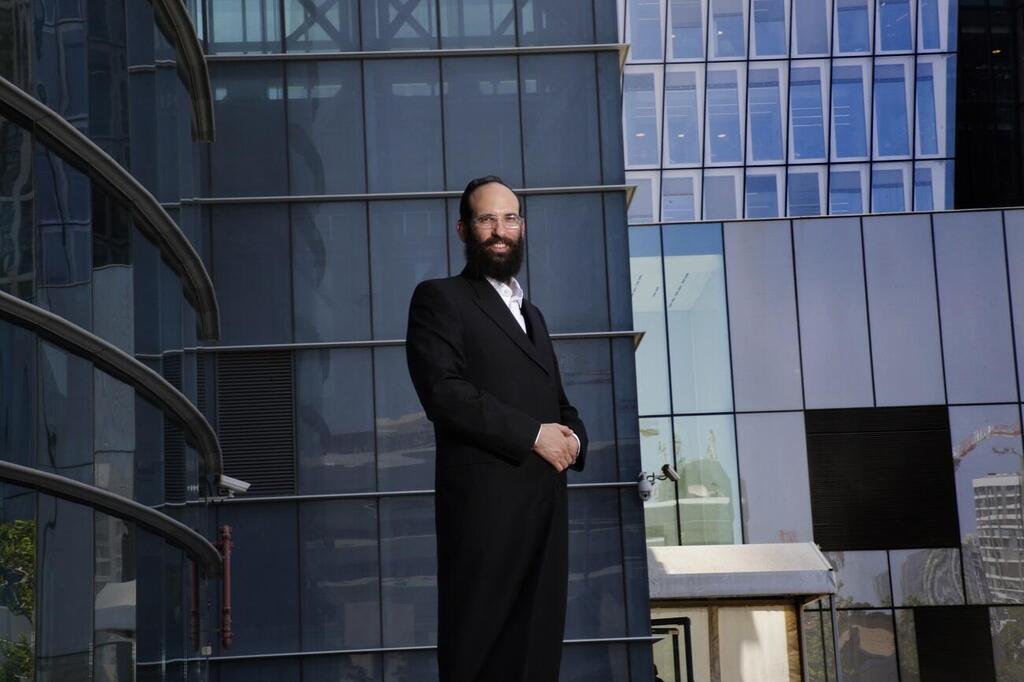 "One thing I realized while studying at the Technion is that I knew more about the world outside the Haredi community than they knew about me. So, I made it a point to let people around me know that any question was legitimate. I believe that this openness creates trust.
I had a teaching assistant at the Technion, a very talented graduate from the naval academy. He would help me with equations that had unknown variables. I asked him, 'Why aren't you pursuing money in high-tech?' He replied with a statement that, for me, has become a guiding principle in my public service 'Yehuda, when you have a talent to do something, you do it. Not because you can, but because you must.' That's a motto that guides me."
How did your family react to your decision to enter academia and work?
"In the Hasidic community, without delving into the nuances between different courts, people typically work. When I was studying, perhaps academia was still somewhat foreign. Of course, I consulted with rabbis and received their blessings. When I completed my studies, the rabbi I had consulted with told me, 'Seeing you now, I am reassured'."
"I have a theory: When a person with a specific identity enters a different system, whether it's a workplace or an academic institution, they undergo a process with their identity. By the end of it, their understanding of that identity becomes much clearer and sharper. Those who 'survive' this process emerge stronger, not weaker. My family and close surroundings are proud of me and what I do."
In January, Morgenstern was appointed director-general of the Housing Ministry under Minister Yitzhak Goldknopf, the chairman of the United Torah Judaism party.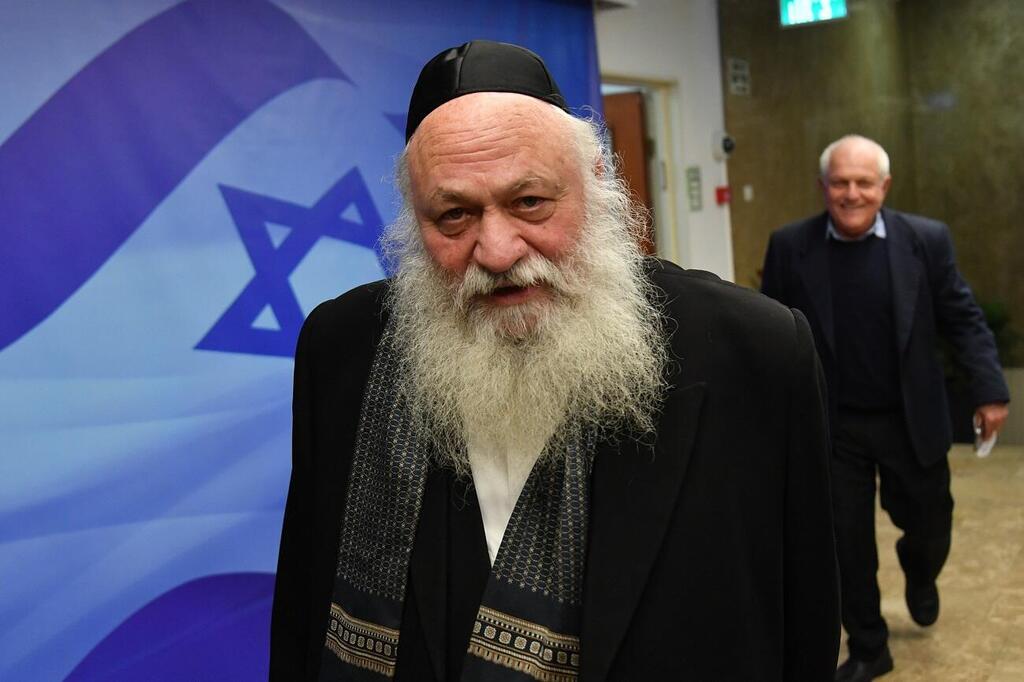 When asked about his work with the minister, who has mentioned in several interviews that he is "still learning about the real estate sector since he came from the field of education," Morgenstern says, "I don't think every minister needs to come in with prior knowledge. They need to learn. Even as director-general, there are things I'm learning. I always prefer to have people around me who know more than I do."
"The minister sets the policy, pushes us to achieve goals, notices if our solution basket isn't diverse enough and urges us to address it. We sit in brainstorming rooms, present plans to him and he refines them. We're here to get things done, and that's the healthy dynamic between a minister and a director-general. Ultimately, the minister is also present in ministerial committees, in fields I'm not involved in. To my fortune."
We discussed the rental market, but buying is still out of reach for many, despite the downward trend. How are you addressing this?
"I look at my own relatives and wonder how they'll afford an apartment. Many factors over the past 20 years have contributed to the rise in prices. Even if we market land at zero cost, construction costs have climbed by at least 30% compared to 10 years ago. Meaning, an apartment will still cost more than a million shekels even if the land's value is zero. So, the solution is to significantly increase supply.
"I believe the downward trend of apartment prices will continue. If between 2010-2015, an average of 30,000-40,000 apartments were marketed annually, and between 2015-2020, 50,000 apartments were marketed annually, by 2025 we will market over 100,000 apartments each year, bridging the gap between demand and supply."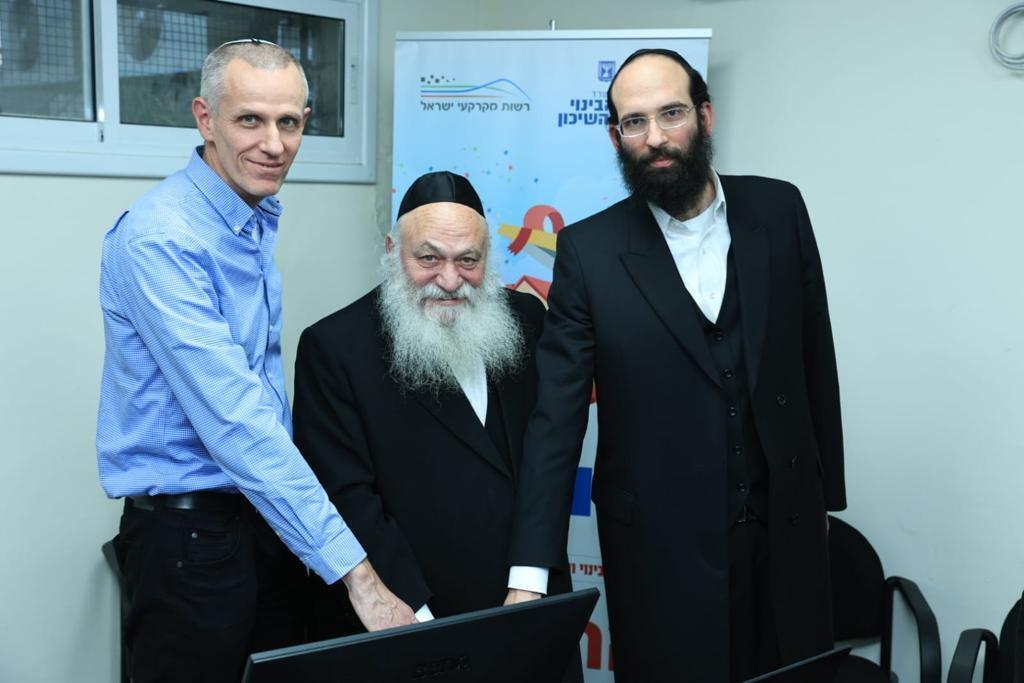 One of the challenges in marketing lands and promoting projects is opposition from local authorities, claiming there's a mismatch between the plans and the supporting housing infrastructure.
"It's true that there's often a discrepancy between our desire to market a large volume of apartments and the local authorities' capacity to accommodate new residents. There's a significant gap concerning roads, classrooms and sewage treatment plants. We're collaborating with the Transportation Ministry on this issue and have a joint plan with the ministry, amounting to NIS 4.5 billion for housing-supporting infrastructures. However, it's essential to remember that by definition, a budget is a finite resource, so we strive to allocate every penny as effectively as possible.
"In the housing cabinet, we were tasked with promoting urban renewal in peripheral areas. Still, it's impossible to persuade everyone to live outside the high-demand regions. If there was a time when government offices believed that we should build only in the periphery or solely in central areas, today there's a consensus that we need to build in both.
"There isn't a one-size-fits-all solution; we need to offer a variety of solutions, like umbrella agreements. In the cabinet, we were required to formulate a package of incentives for local authorities, which includes both benefits and mandates. If a local authority struggles to issue a building permit within a year, for instance, the latest regulatory law grants the Interior Minister the authority to transfer the decision to the National Licensing Authority. In the upcoming cabinet meeting, we'll present additional measures for collaboration with local authorities."