This tumultuous spring that Israel is going through, bouncing from sunshine and warm weather one second to a brief rainstorm the next, brings with it intoxicating scents of spring bloom, making travelers at heart want to get close to nature and absorb it all in person.
Enter travel blogger Hen Yosef, who took some time to get reacquainted with Berekhat Zefira, a beautiful creek next to the Tse'elim water stream, close to the southern edge of the Dead Sea.
"Berekhat Zefira is one of Israel's most beautiful desert ponds and is rather large," she says. "It's located at the heart of the Judaean Desert and the trail is a 2.5-mile round-trip. It's a bit complex and requires some climbing, using iron ladder steps baked into the rocks. While I wouldn't recommend it for children, it's a great romantic getaway."
While the pond is not always filled with enough water to truly enjoy, we can indeed confirm that at the moment, being there and taking a dip is a joy.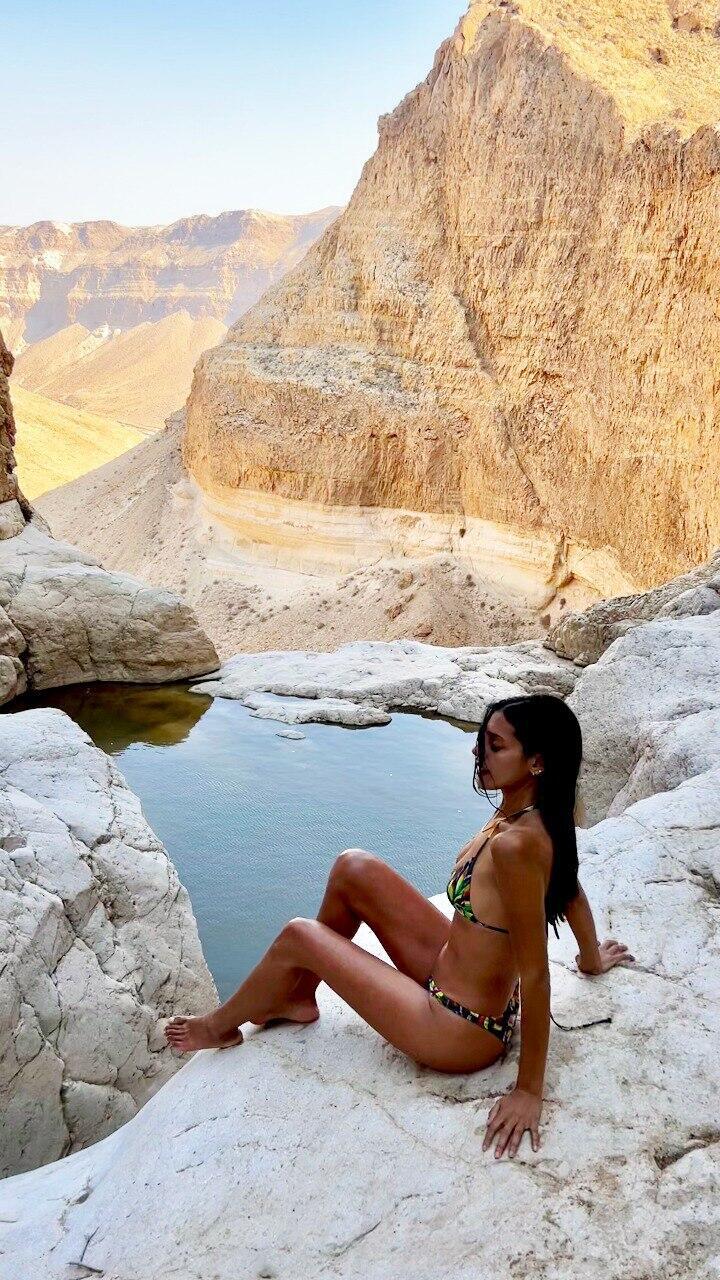 "During the spring and fall, I love going to the south of Israel and taking advantage of what winter and summer leave behind," she says. "The pond is a small gift winter leaves us before waters dry up in the intense Israeli sun.
"When walking the trail, it's important to follow the signs, since there are plenty of different routes and it's easy to get lost. The trail itself is mostly on a plain so it's not too difficult, but you get to the climbing section.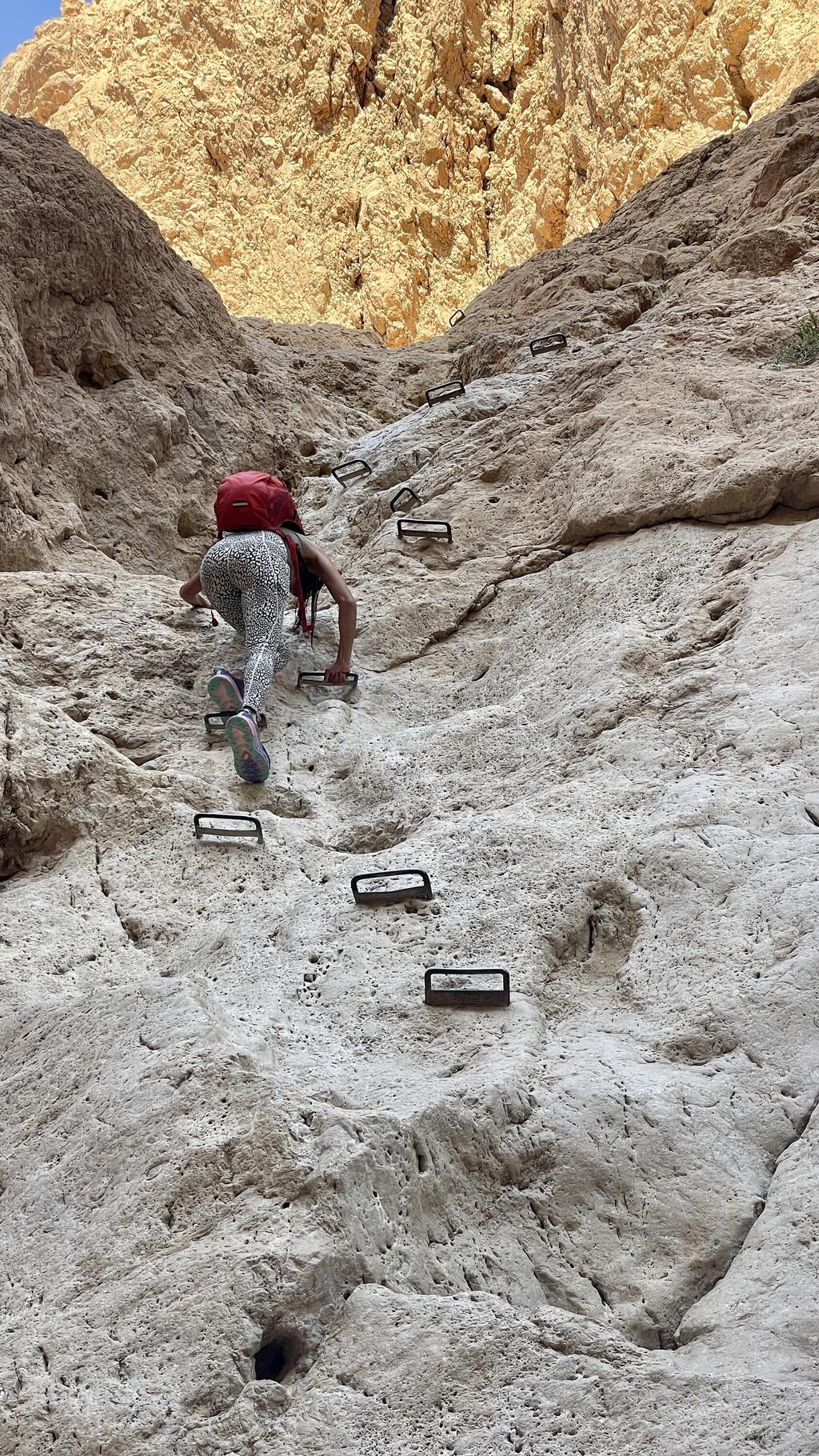 "After the climb, you proceed through a small ravine, with several water streams. Berekhat Zefira itself is perched atop a very high cliff, so do not approach the edge if you have a fear of heights.
"The waters are constantly shaded from the sun and therefore are very cold. so your body would need some time to adjust. You need to take a deep breath and get ready for it."
If the water is so cold, where's the fun in taking a dip?
"Dipping in cold water invigorates the body and makes us secrete enlivening hormones, which generates a massive boost of energy for the day. After the dip, you can spread a towel on a sun-bathed rock and let yourself dry off naturally. There's no feeling quite like it."
Any special instructions for the climbing section?
"Firm shoes with a strong sole are very important. Some people climb in sandals, but I did not want to take that risk. After that, make sure your belongings are in a sealed nylon bag because everything else gets soaked.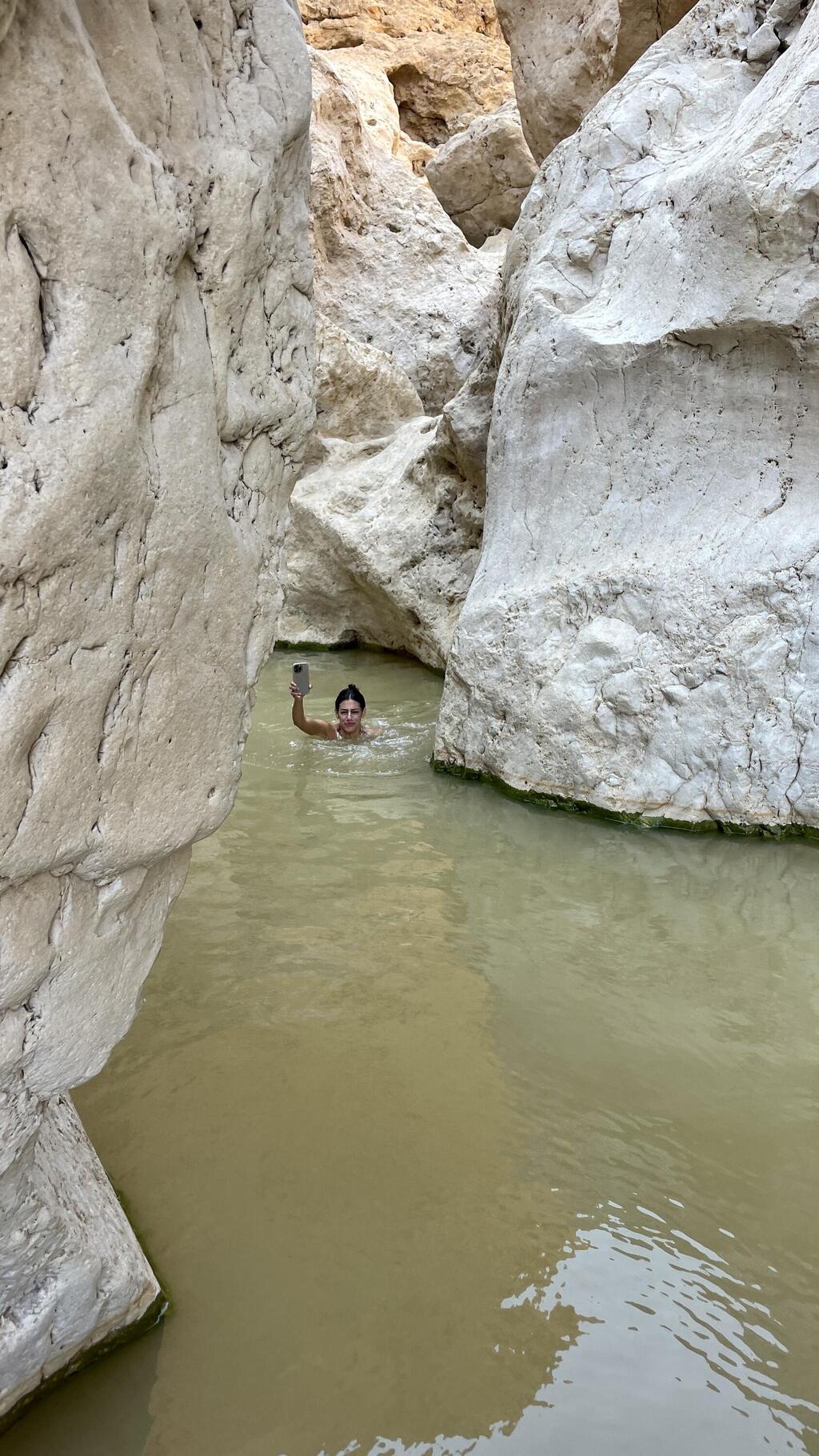 "For safety, you can leave your car in the nearby resort called Kfar Hanokdim, where you can also stay the night if you wish. It's a quaint location with plenty of local charm.
"It's important to emphasize that Berekhat Zefira is very clean and people don't litter, so please be mindful to keep the place spotless when you leave."
Fair warning - Berekhat Zefira has no emergency medical services to speak of. Dipping for those who can't swim could be extremely dangerous. If you have a fear of heights, it is not recommended to scale the side of the cliff.