Hostage:

Almog Meir Jan, 21, Or Yehuda

//
Photographed:
Almog's mother Orit Meir; Almog's sister Geut Elgrably; Almog's uncle Aviram Meir
"Everything is so easy with Almog. He is so cool, such a happy, smiling personality, he takes everything with humor, he is easy to be around. An optimistic guy. He is a warm and loving person, charismatic, always sweeping his friends and family around him. He was released from the IDF four months ago and worked a variety of temporary jobs, but on the Sunday after that party, he was supposed to start a new job in high-tech. He had been waiting for this for a long time, a serious job, he was really looking forward to it. The party was supposed to be his last venting opportunity.
"On Saturday morning, at a quarter to eight, he called us and asked if we were watching the news. He said that the army shut down the party, that there were rockets from every direction and shots were fired at them. He still didn't understand what was happening, and we certainly didn't. He said he would be in touch with us every half hour, but hasn't spoken to us since.
"We turned on the TV to understand what was happening and at the same time, we posted Almog's picture everywhere. Around 1pm we were contacted by friends of the family and people from Facebook who recognized him in one of the videos, but were not sure. They told us that we should watch, and we immediately saw that it was him."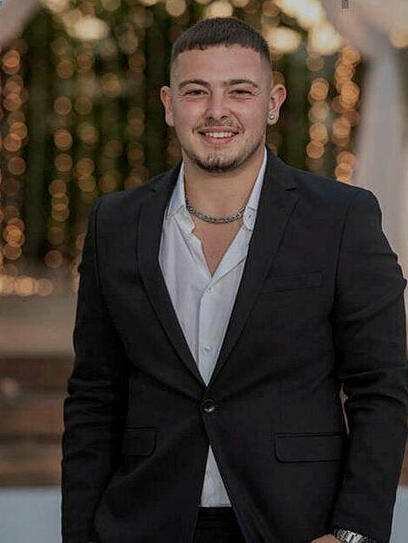 "Geut immediately fell on the floor and started crying. We remembered names of abductees who did not return, we were afraid we would not see him again. Now we have hope. We know he is alive, and unfortunately, many young people from this party are no longer alive.
"Family and friends are giving us a lot of motivation to continue and come to support. Even people who don't know us are talking to us and giving us hope. We try to be optimistic and believe that pressure from countries around the world will also put pressure on our government to act for the return of Almog and all the abductees.
Hostage:

Gadi Moshe Mozes, 79, Ravid Katz, 51, from Kibbutz Nir Oz; Doron Katz Asher, 34, Raz, 4.5, Aviv, 2.5, from Ganot Hadar

//
Photographed:
Ran and Lior Natanzon - daughter, sister and aunt of the kidnapped
.
"Doron, my little sister, left Kibbutz Nir Oz when she finished her service in the army. She then proceeded to study accounting in Tel Aviv. Doron married Yoni, and they had two daughters, Raz and Aviv. Currently, they live in Ganot Hadar and Doron works as an accountant.
"We are a tight-knit family, but the girls, Raz and Aviv, are particularly close to their grandmother, Efrat. Efrat is now retired, but a farmer at heart. Her grandchildren are her life. Efrat's partner, Gadi, has been with her for more than twenty years. Gadi is viewed and considered as Raz and Aviv's grandfather. He is an agricultural lecturer specializing in potatoes and water. Gadi even taught for a while in Egypt, and Mom joined him there.
"Ravid is my older brother. He is a wonderful cook and a devoted Zionist, who loves his country. Ravid has two older children. On that Shabbat, his children, luckily, were with their mother and not in Kibbutz Nir Oz.
"When the attacks on Kibbutz Nir Oz began, we weren't in the kibbutz. We were staying in the center of Israel. As soon as the missile strikes began, I texted Doron and asked how they were doing. She replied that the girls and her were in the safe room and that Mom was wandering around the house and doing dishes. Usually, Efrat and Gadi are unphased by the rockets. Meanwhile, Ravid joined the safe room, not before he made sure that his partner's daughter, Revital and her four-month-old baby Alma, were inside the neighbors' safe room. Later, we began receiving messages that terrorists had infiltrated the kibbutz. Doron wrote to me that Mom saw people inside the house as she entered the safe room.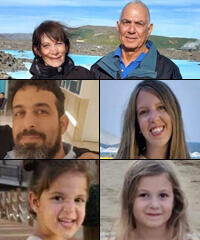 "Gadi updated us that he was outside the house, negotiating with the terrorists. They asked for money and the car keys. At 10am, I received the following text message from my mother's phone: 'This is Doron, please don't tell Yoni', referring to her husband. At 4pm, we finally came to the realization that they were kidnapped. Yoni pinpointed Doron's phone and it showed up in Khan Yunis. After an hour, we also saw Doron, Raz, and my mother in a Hamas video. We assume that Aviv was also there. Apparently, Gadi was kidnapped separately. His son found a picture of him three days ago showing that he is in the hands of Hamas. We haven't found Ravid in any of the lists - dead nor among the kidnapped. However, Revital and Alma were saved.
"Our home in Nir Oz still stands, but we have no family to return to. A quarter of our community is not here – kidnapped, missing, or dead. We don't know if we'll ever be able to live there again. We don't care about the house; we just want our family to come back."
Hostage:

Dafna Elyakim, 15, Ella Elyakim, 8

//
Photographed:
Dafna and Ella's mother Maayan Zin
"Dafna is a symbol of victory. We have 2 daughters, who were born through IVF. Dafna is our oldest child. I dreamt of being a mother my entire life, and Dafna surpassed all my expectations. She is 15 now. An amazing girl with such a great soul. She likes TikTok, getting her hair and makeup done, everything that a normal 15-year-old does. She is an amazing singer, and I hope that she develops that talent into something in the future.
"Ella 'Luli', our youngest daughter, was just starting third grade. She had a kindergarten teacher who nicknamed her 'Alonet Achbaronet' (little mouse), and it is fitting. She is small, with a sweet and squeaky voice, but she is also strong and stubborn. If she makes up her mind about something, it will happen. She is a very talented dancer and she participates in afterschool dance programs.
"On October 7, 2023, my daughters were supposed to stay at my house, but they asked to stay with their father, Noam, in the kibbutz because of the annual farm holiday that they loved so much. The last time I saw them was at the airport when they came back from abroad on Friday. Dafna gave me a "teenager hug" and Ella gave me a hug as well, but I didn't get a chance to hear about the trip.
"The following morning, when I heard there were sirens in Nahal Oz, I texted Noam to see if they are in the shelter and if Ella has anxiety from the sirens. He responded that they were in the shelter and that was the last time he responded to me. We found out later that Noam, his partner Dikla, and their son Tomer were murdered.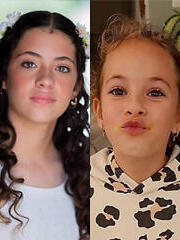 "My sister called me in the afternoon with the bad news. She said the girls were kidnapped and they are probably in Gaza. I didn't understand it. I shouted at her saying that the girls were in the shelter. She sent me a picture through WhatsApp during our conversation showing a picture of Dafna with messages in Arabic. They also changed her clothes to prayer clothes, and she was crying on a bed. I was still thinking this was photoshopped, but then she sent me another picture where you see Ella, with an impromptu bandage on her hand.
"I just got my voice back after screaming at representatives from the UN. They are guilty. The entire world needs to feel guilty for feeling bad for Hamas and not addressing the issue in Gaza. It is in their hands now. They need to bring my daughters back."
Hostage:

Yossef Haim Ohana, 23, from southern Israel

//
Photographed:
Yossef's mother Miri Ben-Ami
"We spoke for the last time just before the start of the Simchat Torah festival. I knew he was going to the party, but I didn't pay too much attention to it. I knew that there were air raid sirens and we heard general details, but I really had no idea about anything, because it was the Sabbath and it was only when the Sabbath was over that I discovered the terrible tragedy at the party.
"I phoned his friend, and he told me that when the terrorists started shooting they began to help the wounded and took them over to the medics and the ambulances. They tried to run towards the main road, but then they saw that the terrorists were firing an RPG at him and at his friend. Yossef Haim ran to the left, and the friend ran to the right and hid underneath a car. The friend was hit by the missile and managed to see Yossef Haim looking out from behind the car, behind which he was hiding. After that, he saw no more of him.
"Yossef Haim is such a popular and well-loved person; I receive a huge volume of messages from his friends telling me just how much he helped them. One of them even told me that he tattooed his face on his body. I am a one-parent family and he always helped me, he even paid my rent for me on one occasion. His friends tell me all the time that no matter where he is, he will surely be happy there – he spreads so much light about himself that they are certain of this.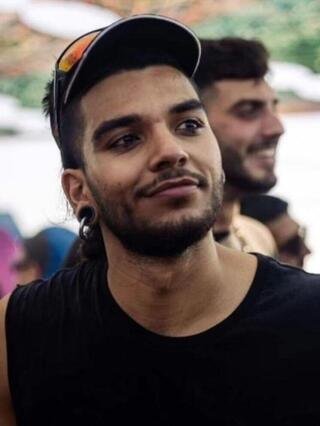 "He works as a barman and has been dreaming of studying something in the field of coaching, and in the meantime, he has read a considerable number of books on this subject. He began to take an interest in this when I myself studied the NLP method of treatment. Over the last year, he has been living with his grandmother, as she lives in central Israel and it is much closer to his work, and he has an excellent rapport with her too.
"It is difficult to find the words – I simply want my son back home, now. That is my prayer and my hope."
Hostage:

Yafa Adar, 85, from Nir Oz

//
Photographed:
Her granddaughters Orian and Adva
"
Our grandmother is an amazing woman
. She's brilliant, and she's sharp. She adores her family and her country. She's been living on the kibbutz for about sixty years, ever since our father was a lad. She was born in Israel. She grew up here, a bona fide sabra who loves raising plants. Her entire house is filled with plants. Her home is now in ruins, but her plants are still blossoming, because terrorists can do all sorts of unthinkable things, but no one can do a thing to Grandma Yaffa's plants.
"She loves basketball, she's a die-hard fan of the Maccabi Tel Aviv Football Club, and she's passed her passion on to us. She's a bookworm. She can step into a bookstore, buy ten books, and finish them all in half a day. But what she loves most is her family, particularly her grandchildren and great-grandchildren, and everyone knows that Grandma Yaffa gives the best presents.
"We were supposed to visit her on that accursed Saturday morning. The kids were excited to go, but when we woke up in the morning, we realized that something was not right. At first, we didn't quite understand what had happened, and we even managed to share a few laughs with her, joking that we wouldn't be able to come and that she'd get stuck with all of that food. She even asked us if we wanted to have the food delivered to us. At nine in the morning, our laughs were cut short when she wrote this to us, in the family's WhatsApp group: "You aren't going to believe this. There are terrorists in the kibbutz, and there are gunfights outside." "Oh God, Grandma, stay safe," we replied. She didn't answer, but we saw a green check mark near the message, so we knew that she saw it. We thought the electricity might have been cut, or that she didn't have any reception. But the army arrived at the kibbutz in the afternoon and found what was left of her house. She wasn't there.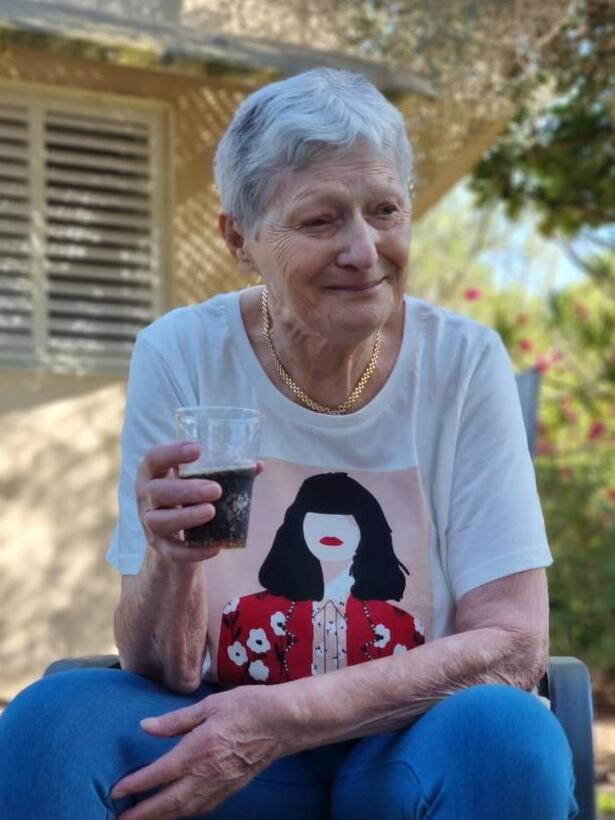 "It seems like the entire country had found out that she was abducted before we did, since we only saw the video in which she appears at night. It devastated us to see her like that, to know that she was going through this hell. That's when the race against time began, because Grandma doesn't have time, she doesn't have time for wars and prisoner swaps. If she isn't brought back today, right now, she'll come back dead, and there are already enough dead people in this country. This entire country needs its hope restored, and that will only happen if all of the hostages are returned home unharmed. Otherwise, we have no right to exist as a country."
Hostage:

Liri Albag, 18, Moshav Yarhiv

//
Photographed:
Shira Albag, mother; Roni and Shai, sisters
"Liri is always on her feet, always traveling, and never spends her day just sitting around at home. She has lots of friends from all over Israel and even from overseas, and we can never tell where she finds them. She is also a strong-willed girl who does not care what anybody says. We always have to wait for her to get ready, and this is why we call her "the Snail," but to her, 'it's all good'.
"There is no need to get angry, life is beautiful," she always says to us. This is what she is like. On that fateful Saturday, Mom spoke with Liri at six-thirty in the morning, and she told Liri that they had jumped out of bed when they were startled awake by the bangs. Three days before that, Liri had completed the IDF's lookout course, and she was already in Nahal Oz to start her training. She took selfies in the mobile shelter, but she seemed calm, the same as ever. We were supposed to go visit her, and we told her that we take it that our meeting that day was canceled. We did not grasp the magnitude of what had happened, there was nothing on the TV at that point. After about 45 minutes, she called again, after we had already heard gunshots, and she said terrorists might have infiltrated. Mom suggested that maybe they go to the apartment's safe room, because the mobile shelter is open, and she said she did not even know where it was. After about 10 minutes, she sent a message on the family group chat: "They shot us, I was not hit." We tried to reach her again and couldn't.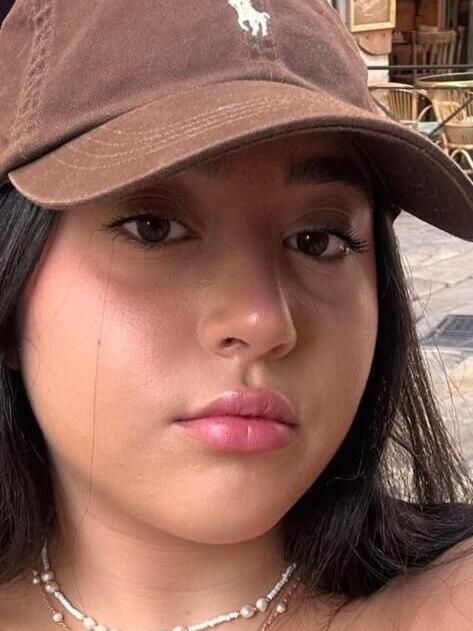 "On Saturday night, our friends saw a video of Liri sitting in a Humvee looking very frightened, with three other girls, being taken into Gaza. They paraded them like trophies. A few days later we saw another video showing how they were put into a jeep. She can be seen standing, so we know she was healthy when they took her – and we demand to get her back, just as healthy. Don't abandon our soldiers again.
"Last April, Liri's partner was injured in a car-ramming attack. She supported him and believed he would be just fine, and got a tattoo of the word "Faith" on her body. Now, we got the same tattoo, because we have faith that she will come home to us."
Hostage:

Mia Schem, 21, Shoham

//
Photographed:
Galit Saraf Zeituni, Aunt
"
Mia is a stunning girl,
very talented, and she makes the most delicious food – when we cook fish to eat on our Saturday meals, Mia always cooks. It's non-negotiable. She is also a talented artist and has recently started learning how to draw tattoos. She is the coolest, she always wears the best outfits, and the little kids in the family say she is their favorite. She has always been unique, strong-willed, ever since she was born, and we always knew that when she sets her mind to something, she does everything and leaves no stone unturned to get it.
"The Friday before the war broke, we celebrated her cousin's 10th birthday and her grandfather's 83rd birthday. A little after we ate the birthday cake, Mia said she had to be off because she was headed to a party in the south. She gave us a kiss and said goodbye to everyone. She picked up Elya, her boyfriend, and went south. That is how we know what she had been wearing at the party, and what she looked like when she had been kidnapped. We have not heard from her that Saturday. She texted a friend who was at a party and had left earlier, and wrote to him: "They are shooting at us, come back and get me," but he could not go back.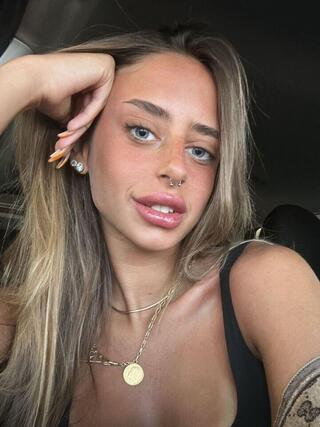 "One of her friends, who had been there, told us that she and Elya had headed towards Kibbutz Miflasim and hid in the bushes, and that she had said that she had been shot in the leg. From the video Hamas posted, it seems that her hand had been injured, and we are not sure if she had been shot in the leg. After Hamas released her video, we felt relieved. We did not know she had been kidnapped and she had been classified as a "missing person," but then the video came on Telegram and all our phones blew up with texts. Still, it took me a moment before I could open the video. I did not know what I would see, if she was alive, perhaps I would see her corpse.
I saw that she was talking, wounded but conscious, and alive
. The sense of relief was overwhelming.
"During the day we manage to keep ourselves busy, but the nights are hard. I keep thinking – what is she doing there? How is she surviving? Is she being abused? We miss her terribly and just want her back."
Hostage:

Omer Shem-Tov, 21, from Herzliya

//
Photographed:
Omer's parents, Shelly and Malky Shem-Tov
"In captivity, Omer will turn 21. He's a sun child, our sun. The energy he radiated was captivating. He has a lot of friends and was always accepted in school. He would help anyone who was bullied or picked on and noticed if anyone was left behind. He is really funny. Loving music as a DJ and a party-goer. He is the center of attention - everyone wants to be with him and around him. Amazing son and a great brother who shared his love with his older siblings, Amit and Dana. He is working as a waiter now, to save money for his dreams of traveling to Latin America, to Costa Rica.
"On that Saturday, the moment we heard the sirens we called him, We knew he was at the music festival. The last time we spoke was around nine in the morning. He sounded scared. Said they were shooting them as he was trying to get into a car and escape. We asked him to send us his location, to know where he is. The call disconnected. We called many times but he never picked up again. We saw his tracker was moving - in the wrong direction. We saw his location going into Gaza.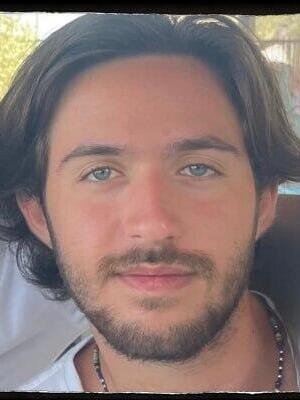 "At eight that night one of his friends talked to us and asked to send a video that he thought Omer was in. We were scared but persevered and saw our son, Omer, tied to one of his friends. He looked healthy, uninjured. He moved. His face was blurry but we saw his tattoo on his arm and the clothes he was wearing.
"Since that day we have been frozen in time. Every second without Omer is an antagonizing nightmare for us. We just want to tell him: "Omrico, we love you. Stay strong, you will be home soon". We believe that he really is staying tough, and helping others to go through this ordeal."
Hostage:

Idan Shtivi, 28, from Ein Hayam

//
Photographed:
Idan's father Eli Shtivi
"The day after that horrific party, Idan and his girlfriend were supposed to have signed a contract to buy a new apartment in Ein Hayam. Two weeks earlier, they had also adopted a dog from the North. He's crazy about animals and nature. He studies sustainability and governance, he's the cream of the crop, he adores hiking, and he prefers spending most of his time outdoors.
"He's an amateur photographer, and he volunteered to come to the party to photograph a friend of his who was teaching yoga, as well as another friend who was playing some kind of instrument. At about 6:30 in the morning, his girlfriend called him, because she saw that he was there, and she saw that the sirens had begun sounding. He said to her that they were just wrapping up, and he hasn't spoken to her since. He is still considered "missing".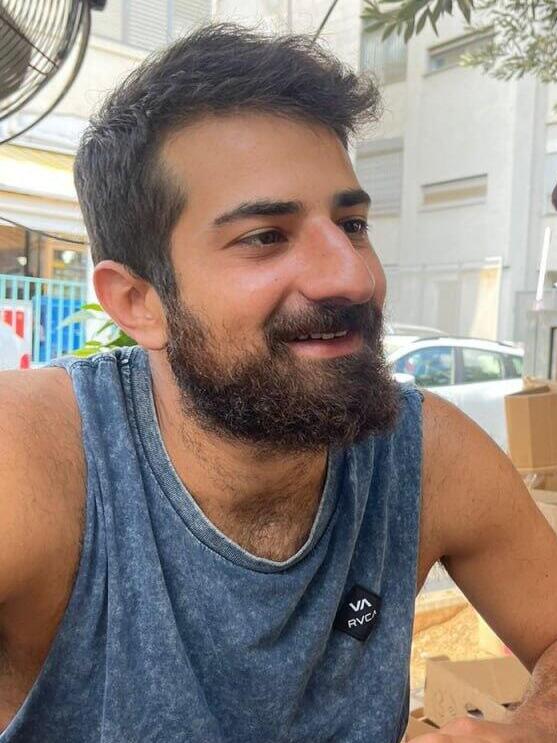 "We are devastated. We're living through hell. Our lives revolve around this, we're constantly searching for leads, any leads. We've set up a war room at our home to try to piece together the story, from the moment he left for the party, and all of the various functionaries around us aren't any help. It's all up to us.
"We are hoping for the best. Idan is all about truly giving of himself, from the bottom of his heart, and he radiates a special kind of confidence that envelopes everyone around him. He always puts others before himself. He's a very special kid, in all senses, in the path he chose in life, and in the path he has taken in life. Often, things didn't come easily to him, and he needed to struggle. Today, too, with everything that's happened, you can view this as if he's on a certain mission, and once he's done, he'll come back."
First published: 05:34, 11.10.23