It is 11 pm and we had just crossed the border into Gaza from Israel. It is a dark, moonless night and the supply convoy I am with, is making the dangerous journey into the Strip in what is virtually an impossible journey.
There are eight trucks driving in hostile terrain without lights. All our driver sees are the pale green and blue stick lights on the truck ahead of him in the convoy. As if that is not difficult enough, the windshield is covered in dust on the outside and frost inside.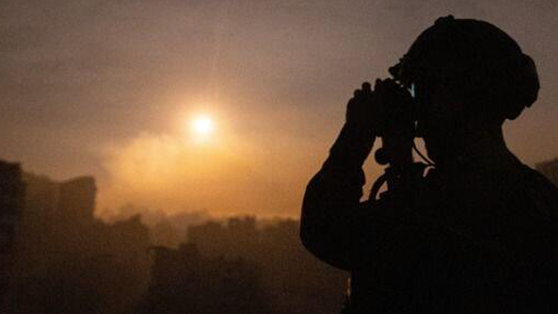 This is only a seven kilometer ( 4.3 mile) drive that cuts the strip from the border to the sea shore but it takes two and a half hours. We were lucky and only go stuck twice. Dima, the commander on the drive, is a Chief Sargent in the reserves. He reminds me again that if we encounter enemy fire, I am to jump out to the right. "There are tanks and infantry troops all around," he says. "We are not alone."
We arrive at the base camp of the Armed Corp unit prepared by the Engineering Corp. The Dept. commander of the brigade hands me over to a captain in the paratroopers who is assigned the task of escorting me to the command center which is not far but requires a drive along the coast line and is therefore treacherous. Col. Yoni picked a seven story building to settle in two weeks ago.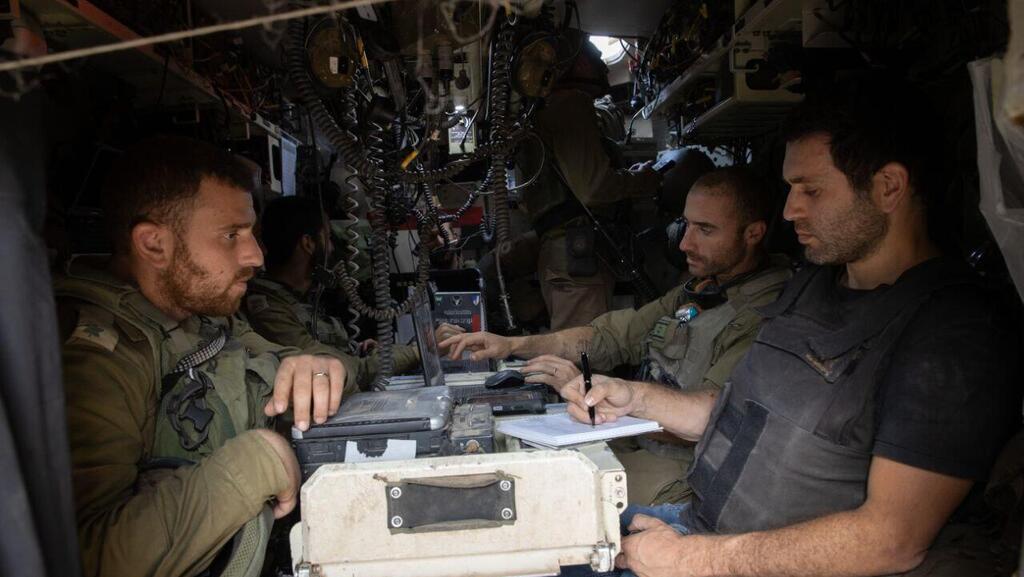 In a tank outside I meet Uri, who makes Tefilin in his civilian life. "There is little resistence from the enemy," he says. "Inside the tanks, we are less afraid of the RPGs and are well protected," he says. "Yesterday one of our tanks took fire from three anti-tank missiles and kept on fighting. We are more concerned of the high rise buildings so before we advance, we call for airstrikes. Our movement is slow. Early on I saw the bodies of five terrorists and that is when it hit me and I realized where I was," he says.
When they took this neighborhood, the soldiers encountered cars loaded with explosives, waiting for them and IUDs on every corner. The terrorists hardly engaged by their weapons were found by the force and included an array of powerful munitions that can take out a tank, RPGs, rifles and more. Col. Yoni says the munitions were found near the bedroom of little girls, painted pink. "All I know is that the woman who lived here worked for the UNRW." the UN body set up to care for Palestinians refugees.
In the fight to control the area, the IDF destroyed the 4th brigade, one of the strongest brigades Hamas had.