Health officials reported on Thursday that two more people have died of coronavirus, bringing the national death toll to 36, and the total number of COVID-19 cases in Israel now stands at 6,857.
The latest fatalities are a 91-year-old man who was hospitalized at Beilinson Hospital and an 84-year-old man who was hospitalized at Shaare Tzedek Hospital.
Earlier, a 98-year-old woman, who suffered from various underlying health conditions and was hospitalized at Ein Kerem Hospital in Jerusalem, also died of coronavirus complications.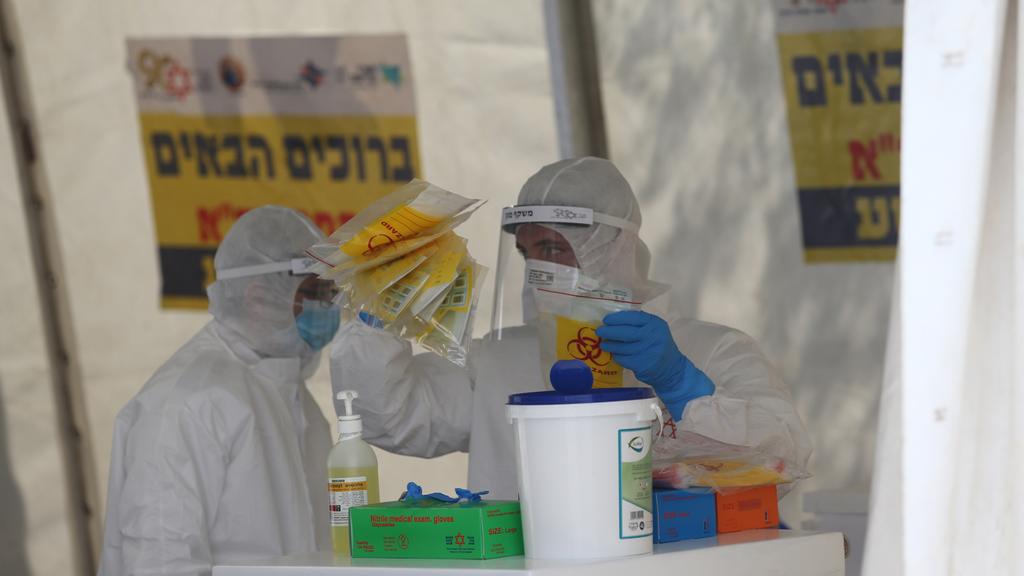 The deceased is the fourth resident of Jerusalem's Nofim Tower sheltered living facility to have died of complications of coronavirus after many of the nursing home's tenants have contracted the pathogen.
Of the latest number, 108 people are currently in serious condition, another 126 people are in moderate condition and the rest display only mild to no symptoms.
A total of 771 people are being treated at hospitals, 710 are hospitalized at hotels requisitioned by the Ministry of Defense to treat coronavirus patients and 3,714 are being treated at home. The situation of all other patients is still being examined.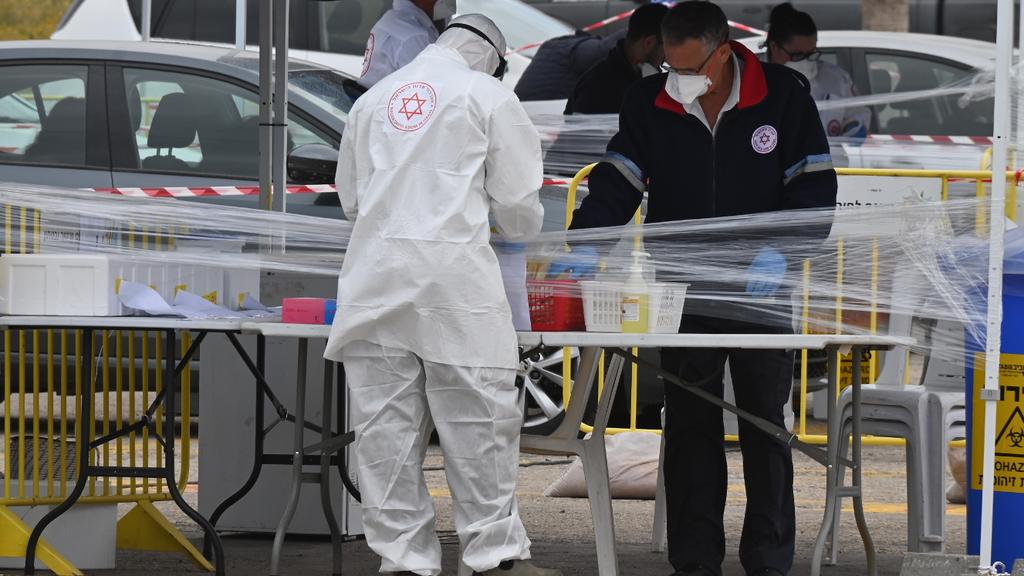 At least 338 patients have recovered.
Also on Thursday, Interior Minister Arye Dery and Defense Minister Naftali Bennett have ordered to evacuate some 4,500 elderly people aged 80 and over from Bnei Brak to a hotel outside of the city in order to protect them from the rapid spread of coronavirus in the city.
The elderly will be moved to a designated hotel operated by the IDF Home Front Command. The rest of the city's elderly population, aged 60-80, will remain in strict home quarantine.
The number of coronavirus patients in the predominantly ultra-Orthodox city is nearing 1000 with at least 900 confirmed diagnoses so far, as ultra-Orthodox cities continue to record the sharpest rises in new COVID-19 cases, health officials said Thursday.
First published: 22:21, 04.02.20