The Swedish city of Malmo, plagued by anti-Semitism in recent years, has finally decided to allocate funds to fight the phenomenon after an outcry from the local Jewish community.
The city's municipality announced that it will invest some 20 million Swedish Krona ($2 million) in various initiatives intended to protect Malmo's Jewish community which over the past 10 years has dropped from 3,000 people to some 1,500.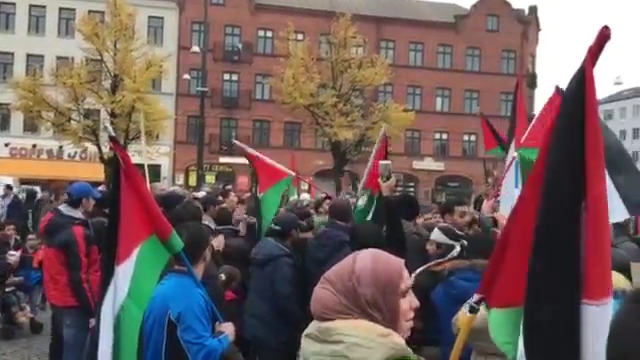 Despite a low number of Jewish residents, the city - the third largest in Sweden - suffers from dozens of anti-Semitic incidents annually, due in part to the rise of Neo-Nazism in Europe and Jihadist views (a third of Malmo's population is from Muslim countries).
Among the initiatives proposed by the city's officials are educational programs in schools to uproot racism against Jews, promotion of Jewish culture and a study to gauge the public's perception of Jews.
Malmo mayor Katrin Stjernfeldt Jammeh said her city is a global hub and that is why "we are promoting programs to counter any kind of racism."
Jewish residents say they are still wary of going out in public wearing Jewish markings and expressed the hope that the municipality's initiatives will put an end to their hesitancy.
The Swedish government is reportedly planning to hold an international conference on anti-Semitism in Malmo.
Last May, during a rally of Swedish Social Democratic Youth League, a group of party supporters began chanting "crushing Zionism."
Over the past three years the number of anti-Semitic hate crimes in Sweden rose by a record 53%, government statistics showed.
The Swedish National Council for Crime Prevention said in 2018 at least 280 took place in the country, at least 100 more than during the same time period in 2016.
First published: 10:33, 11.28.19