After multiple delays, Prime Minister Benjamin Netanyahu will appear in court for a trial hearing next month, six weeks before the national elections, the Jerusalem District Court said Monday.
The court postponed the hearing due to the current nationwide lockdown, according to which only urgent proceedings should still go ahead. This means that subsequent hearing in the trial, which include presentation of evidence and hearing of witnesses, will also be postponed.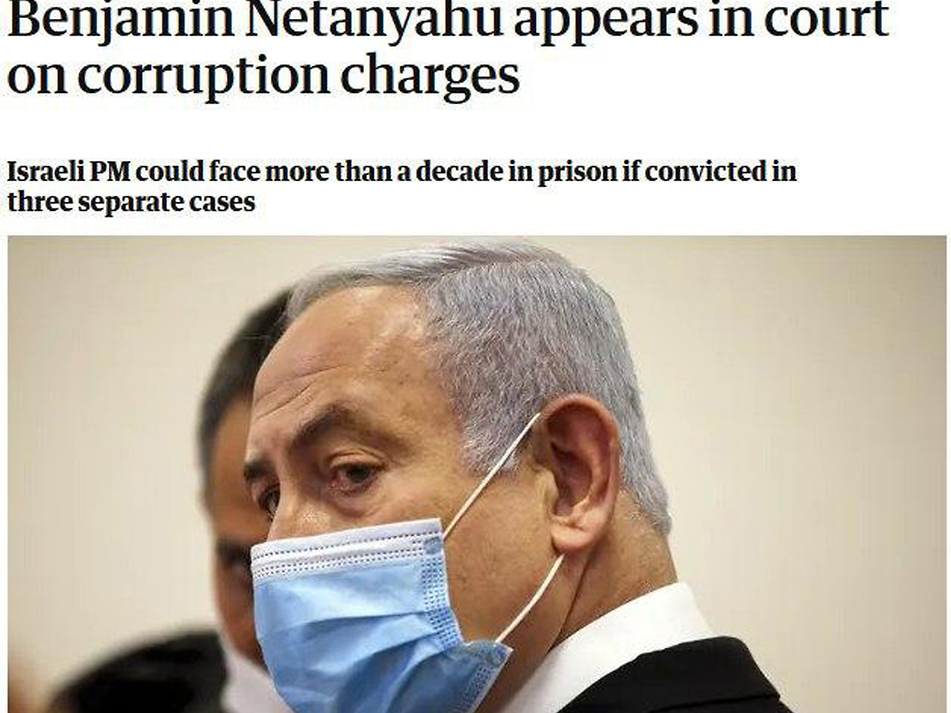 The hearing will now take place on February 8 at 9am, just six weeks before the general elections on March 23.
Netanyahu also
made an urgent request
to the court to extend the deadline for his lawyers' response to an
updated indictment
against him for corruption, which will now take place on January 18 instead of January 11.
The prime minister's defense counsel argued that Netanyahu needs a 30-day extension to prepare a response to the amended indictment filed against him Sunday in Case 4000.
The case, which is
one of three against him
, accuses the prime minister of demanding positive media coverage from then-Bezeq chief Shaul Elovitch on the Walla website owned by the telecom giant in return for beneficial regulatory measures.
The request for an extension was joined by the other defendants in the case, Elovitch and his wife Iris, as well as Arnon Mozes, the Ynet publisher who is charged in the separate Case 2000.