Hours after Yesh Atid chief Yair Lapid announced to President Reuven Rivlin he had managed to form a government, members of his so-called "bloc for change" submitted their signatures Thursday morning to replace Knesset Speaker Yariv Levin.
The government-in-waiting seeks to replace Levin — a senior member of the ruling Likud party and a confidant of Prime Minister Benjamin Netanyahu — with Yesh Atid MK Mickey Levy.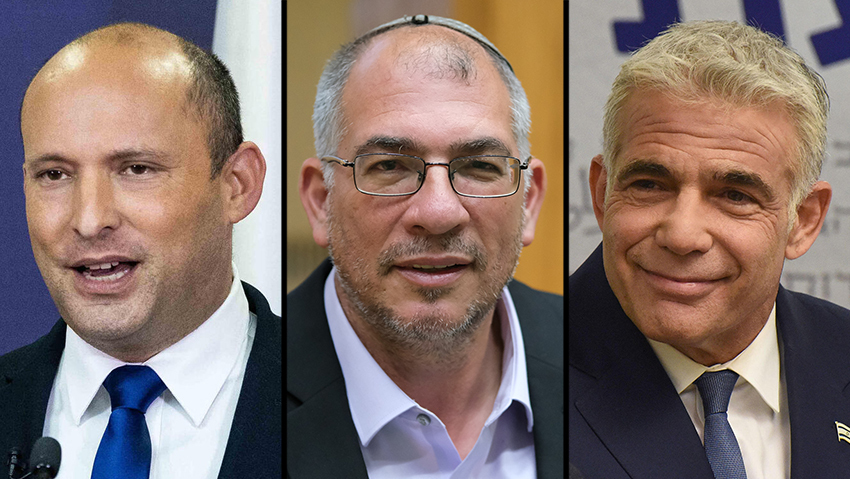 In a document submitted to Knesset Secretary-General Yardena Meller-Horowitz, "bloc for change" parties requested that the vote to elect the 24th Knesset speaker be placed on the agenda for the next plenum, which will convene on Monday.
However, Yamina MK Nir Orbach withdrew his signature from the petition Thursday morning, jeopardizing the motion.
Lapid struck deals with an amalgam of parties from across the political spectrum with less than an hour to go before a midnight deadline that would have seen the mandate for forming a government return to Rivlin and likely sent Israel into its fifth round of elections since April 2019.
The budding coalition's various elements hold a diverse set of ideologies and its members would have little in common apart from the desire to send Benjamin Netanyahu, Israel's longest-serving prime minister, to the opposition.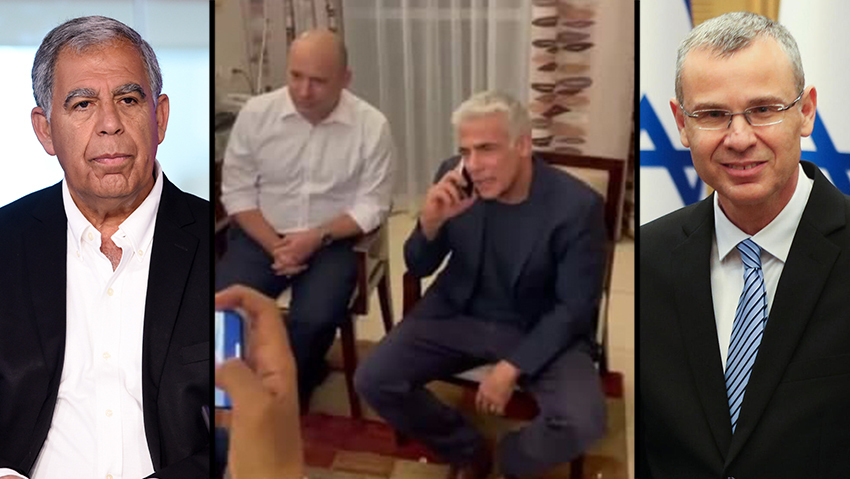 Lapid and his "bloc for change" co-leader Yamina Chairman Naftali Bennett — who is poised to take the premiership first in a power-sharing deal —now must maintain their fragile coalition until it is sworn in, and are working to advance the convening of the plenum in Knesset to the earliest possible date, through replacing the Knesset speaker.
Immediately after Lapid's announcement to the president, the "bloc for change" turned to Levin and demanded he convene the plenum to appoint his replacement. Levin, who serves as interim Knesset speaker, may try to delay the vote on the formation of the government.
First published: 09:06, 06.03.21