A 52-year old man and his 16-year old daughter were killed early on Wednesday when a rocket fired from Gaza hit their home in an Arab neighborhood in the city of Lod.
A heavy barrage of rockets were fired from Gaza towards the center of Israel after hours of relative calm there, while the Gaza border area remained under bombardment from rockets throughout the night.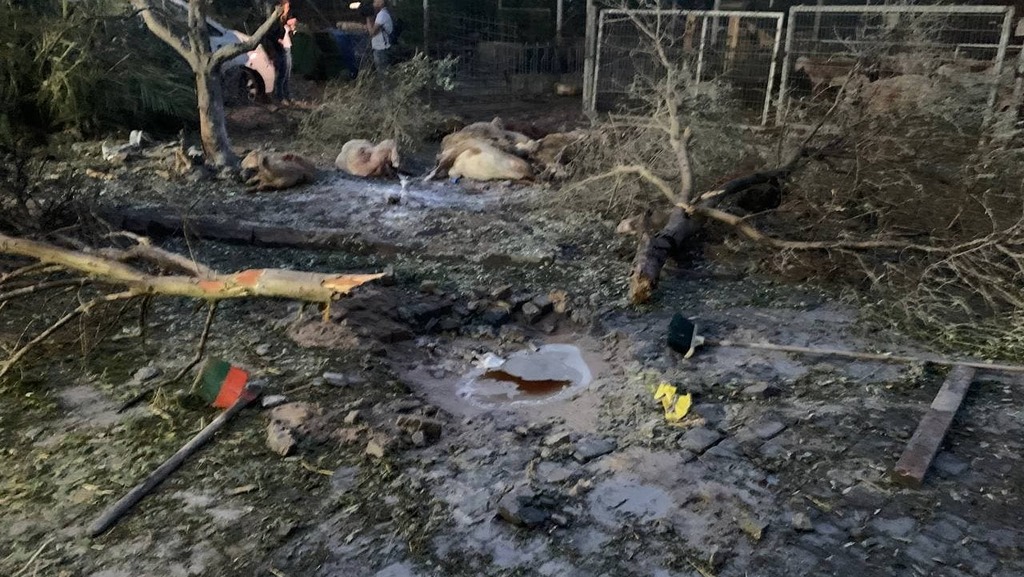 Five people died and 50 were injured from the rockets launched by the Palestinian factions in Gaza since Monday. On Tuesday evening, a 65-year old woman was killed when a rocket hit her home in Rishon Lezion, just south of Tel Aviv.
Beer Sheva was also targeted early on Wednesday with several people injured and some damage reported as a result of shrapnel falling on the city after the Iron Dome missile defense system intercepted the incoming fire.
Security sources estimated that hundreds of rockets were fired at Israel in the space of one hour with damage reported in Ramle, Bnei Brak, Tel Aviv, and Yahud near the international airport, where a house was destroyed when it suffered a direct hit by a rocket.
The military wing of the Hamas terror group said that 110 rockets were launched early on Wednesday targeting central Israel and the Ben-Gurion international airport, in response to IDF strikes on residential buildings in Gaza. Hamas said it fired SH85 missiles at the airport.
The barrage of rockets began after an apartment building in Gaza city was targeted in an Israeli attack. The IDF Spokesperson's unite issued a statement claiming the strikes were carried out against "substantial terror targets," and described the building as the intelligence headquarters of Hamas. The IDF said it warned residents in the building to flee ahead of the strike. Two senior Hamas operatives were killed in a targeted strike, the IDF said.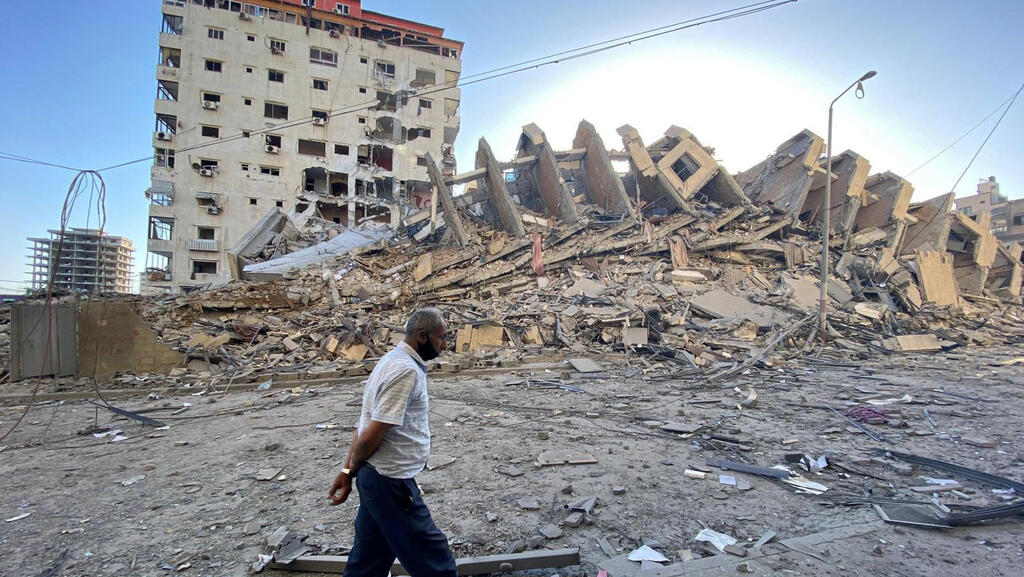 Israeli strikes also hit Gaza police headquarters and other Hamas government buildings. The Gaza Health Ministry said that at least 35 people including 12 children were killed in Israeli strikes on the Strip and 223 people were injured, since the start of hostilities on Monday.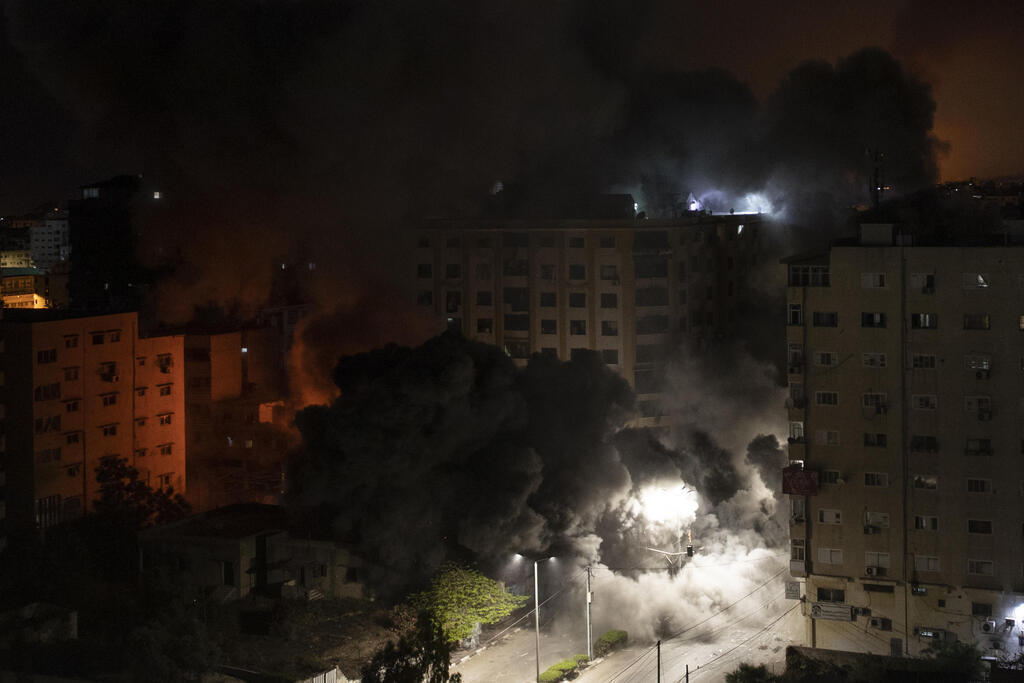 The IDF claimed on Tuesday that at least some of the children in Gaza were killed when rockets launched by militants fell inside the Strip.
International efforts to end the violence continued on Tuesday. The Turkish media quoted a Palestinian source claiming Israel refused a UN offer of a cease fire.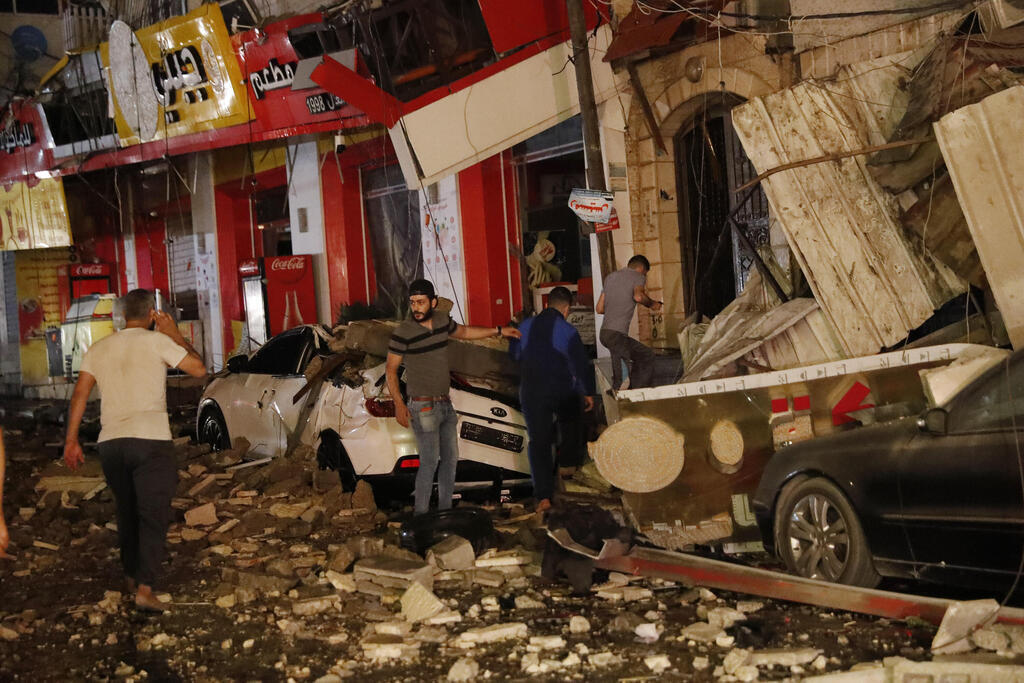 U.S. secretary of State Antony Blinken spoke with Foreign Minister Gabi Ashkenazi overnight. Blinken condemned the rocket fire. "Both Israelis and Palestinians must live in security and safety as well as enjoy equal measures of freedom, security, prosperity, and democracy."
Hamas leader abroad, Khaled Mashal said late on Tuesday that the extraordinary fighting began in the al-Aqsa mosque, "with the bravery of our men and women."
"Our people's message is that this is a fight to save Jerusalem and the a-Aqsa mosque and to foil our enemies plans," he said.
Another senior Hamas official called for Muslim Israelis to riot. "The land is yours and the Zionists must go," he said.
First published: 07:43, 05.12.21