The U.S. government will take action against the anti-Israel Boycott, Divestment, Sanctions (BDS) movement and groups that support it, U.S. State Secretary Mike Pompeo said Thursday during a press conference in Jerusalem.
"We will regard the global anti-Israel BDS campaign as anti-Semitic,' Pompeo said in a joint press conference with Prime Minister Benjamin Netanyahu and promised concrete steps will follow.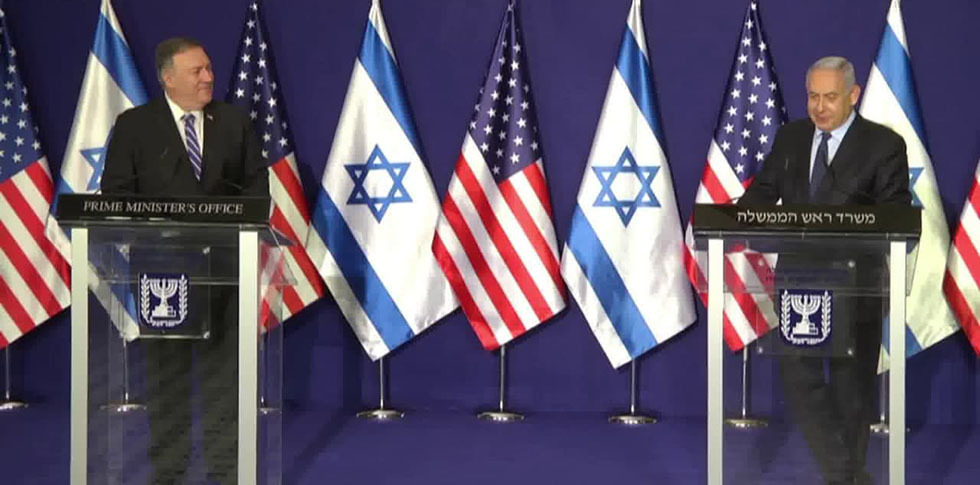 "We will immediately take steps to identify the organizations that engage in hateful BDS conduct and withdraw U.S. government support from such groups."
Pompeo minced no words, comparing the BDS movement to "cancer," and reinstated the "ironclad" U.S. commitment to Israel's security: "During the [U.S. President Donald] Trump administration, America stands with Israel like never before."
The state secretary also condemned Iran's regional aggression, saying that the U.S. had no intention to pull the brakes on its "maximum pressure" campaign.
He slammed the Tehran regime as the prime state sponsor of terrorism in the world and thanked Israel for its support in the U.S. pressure campaign.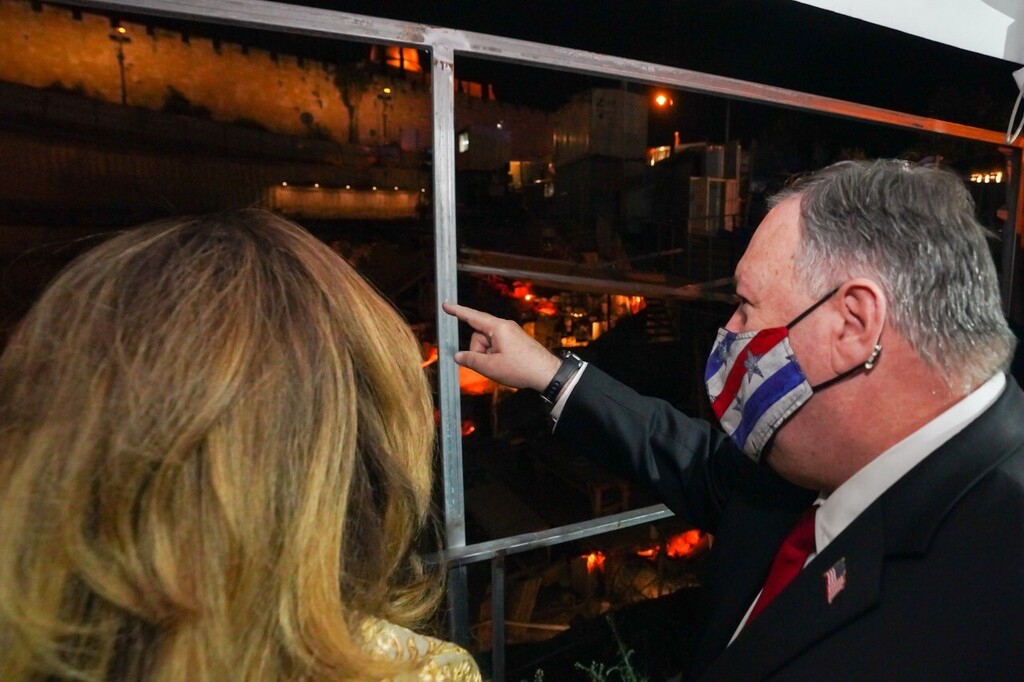 Pompeo also said he would visit the Golan Heights, territory Israel captured from Syria in the 1967 Six-Day War, in a break from previous administrations' policy.
"Today I'll have the chance to visit the Golan Heights. The simple recognition of this as part of Israel, too, was a decision President Trump made (in 2019) that is historically important and simply a recognition of reality," he said.
Nabil Abu Rudeineh, a spokesman for Palestinian Authority President Mahmoud Abbas, called Pompeo's visit "an active partnership in this occupation."
Reprinted with permission from
i24NEWS