The number of Jews in the world currently stands at 14 million, according to data released by the Central Bureau of Statistics on Sunday.
The data, released ahead of Israel's Holocaust Remembrance Day set to begin on Monday evening, shows the current number of world Jewry in 2020 matches that of 1925 but is still short of the pre-World War II figures.
According to the CBS, there were 14.7 million Jews at the end of 2018, just shy of the 14.8 million there were in 1925 but still significantly fewer than the 16.6 million that were on the eve of World War II in 1939.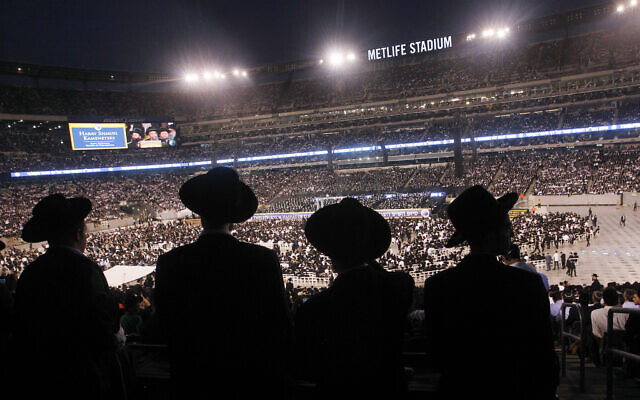 At that time, only 3% of the world's Jewry (about 449,000) lived in pre-state Palestine, with that number increasing to about 650,000 on the eve of Israel's establishment in 1948.
The 6.7 million Jews who live in Israel account for 45 percent of the world Jewry. Of them, 5.2 million were born in Israel while the rest were born in either Europe or in the Americas, about 293,000 in Africa and 164,000 in Asia.
The United States has the second-largest Jewish population in the world with 5.7 million, followed by France with about 450,000, Canada with 392,000, the United Kingdom with 292,000, Argentina with 180,000, Russia with 165,000, Germany with 180,000 and Australia with some 116,000 Jews.
Israel's Holocaust Remembrance Day is observed this year for 24 hours from the evening of April 21 until the evening of April 22.