The United Arab Emirates on Monday hosted its first ever Orthodox Jewish wedding, staging a lavish event in Dubai.
The event took place at the Park Hyatt Dubai Hotel and featured some 150 participants. About half of the guests came from Israel and other countries, with the rest of the attendees being curious tourists, who had no connection to either the bride or the groom.
The event's organizer said that the wedding lasted for ten hours and caught the attention of curious locals, some of whom came to watch the event, donning traditional Arab attire.
The opening of the Emirates' gates to Israeli tourists during the pandemic entails another opportunity for both sectors as the industry of wedding tourism, shuttered in most of the world due to coronavirus, appears to thrive.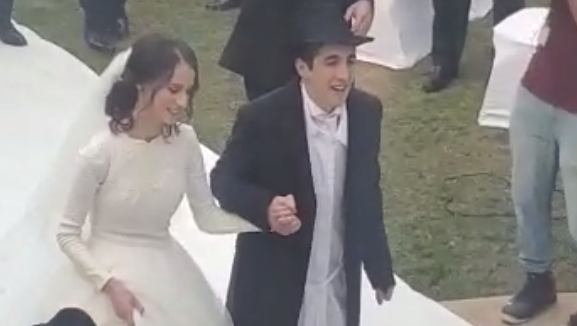 As a result, Emirati authorities are already planning a host of other similar events, some of which are expected to have an even larger number of participants.
Strict COVID-19 restrictions, which in Israel limit the number of participants at public events to 20, have made it difficult for many couples to get married in recent months, especially for the religious and ultra-Orthodox public.
According to Jewish law, it is important to hold the event on the scheduled date at almost any cost, while the bride and groom usually come from large families and reducing the guest list to such a small number may seem for them as an almost-impossible task.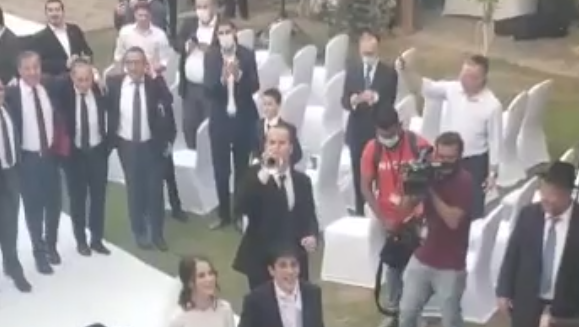 Against the backdrop of these hardships, many couples have set their eyes on the Gulf state thanks to its relatively low number of coronavirus infections and laxer health guidelines.
In addition, because the UAE is a "green" country according to Israeli health authorities, those returning from the destination will not be required to enter self-isolation upon arrival.