Jerusalemites woke up on Thursday morning to frosty weather as substantial amounts of snow piled up overnight across the city.
Jerusalem Mayor Moshe Lion said that schools would operate as usual despite a layer of 5-10 centimeters (2-4 inches) of snow still blanketing the city.
Some locals did not miss out on the event and went outside to enjoy the weather Wednesday night.
"For a week now there have been rumors on and off about there is going to snow. We were optimistic and waited," two young women told Ynet as they played in the snow. "It's the most exciting snow sine [the city's last substantial snowfall in 2015]."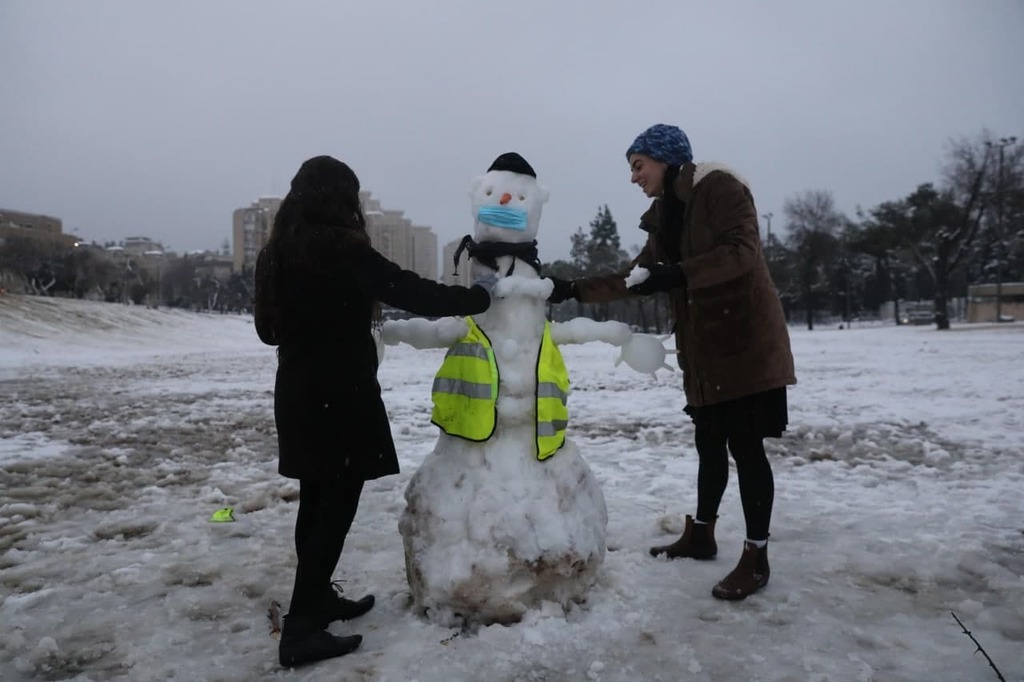 Many couples and families visited the city's Sacher Park, which adjoins the Government Complex, to also experience the city as it wore a white, rimy gown.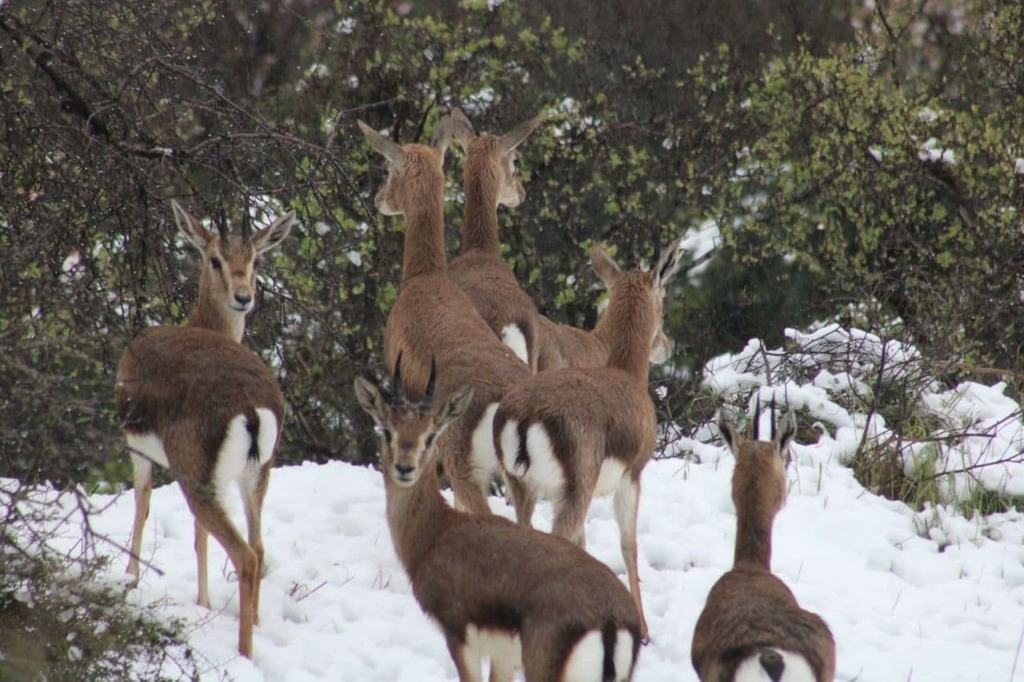 For many local children, it was their first time seeing significant amounts of snow piling up, rushing to seize the opportunity and walking out into the night.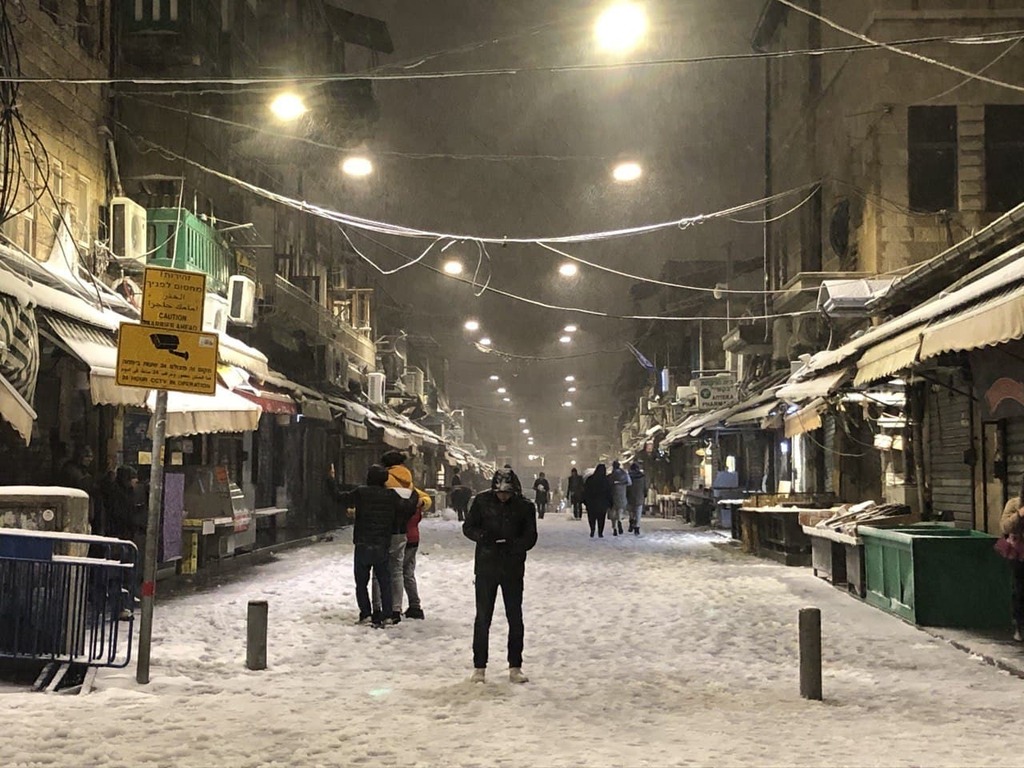 "I was waiting for the snow. I never anything like this. It's really cool. I even built a snowman," 7-year-old Oz Stein told Ynet with great excitement.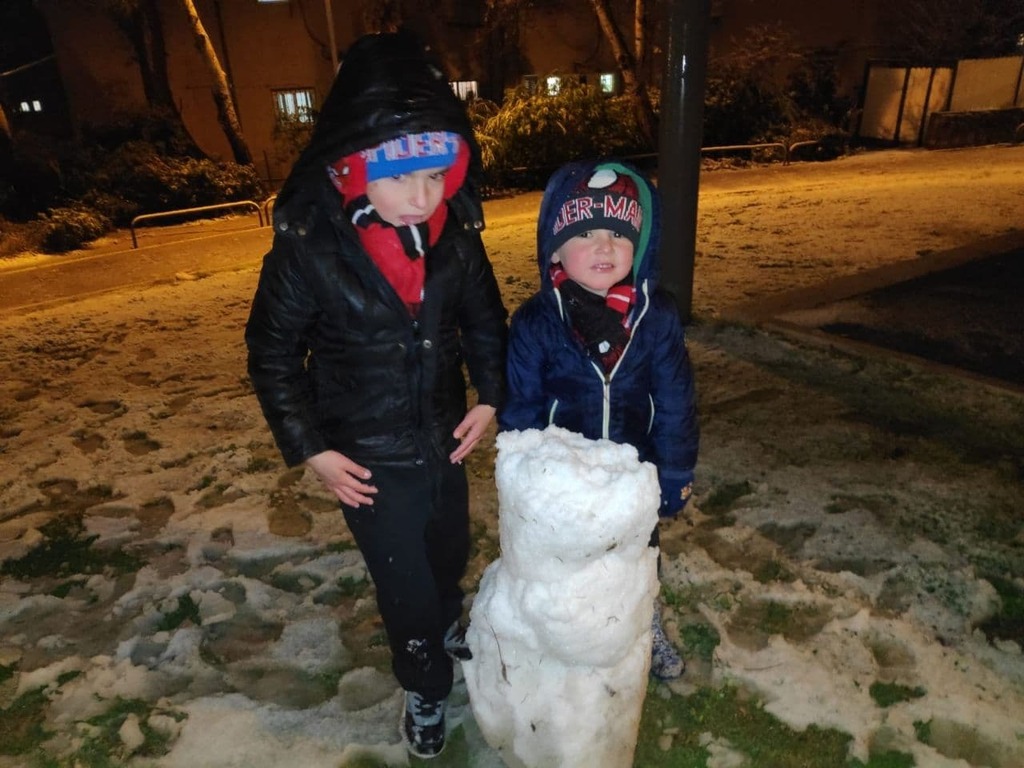 Bracing for the stormy night in Jerusalem, firefighting and rescue services deployed some 200 tractors to clear out the snow and dozens of teams stationed throughout the city.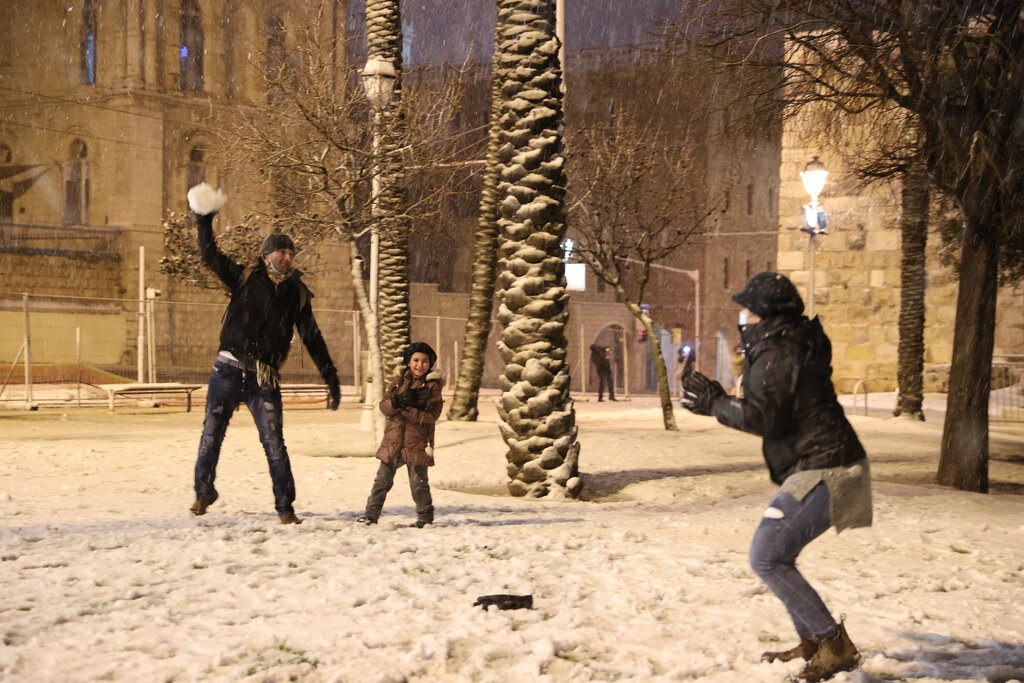 The municipality said it was constantly working to clear the snow from arterial roads throughout the city, focusing on roads leading to educational institutions.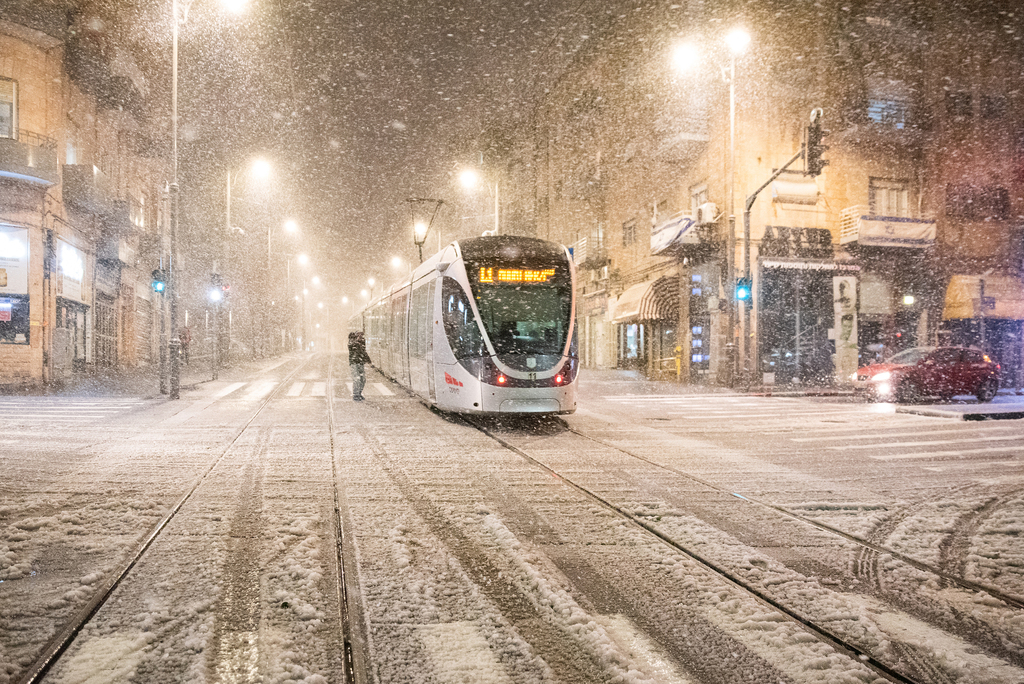 The snow will continue to fall throughout the morning in the northern and central mountains, and later giving way to rain. The rain will gradually weaken later in the day, but it will return on Friday and there is a fear of flooding in coastal and central cities.
Israel's highest peak, Mount Hermon, and the higher peaks of the Golan Heights will also receive their fair share of snow.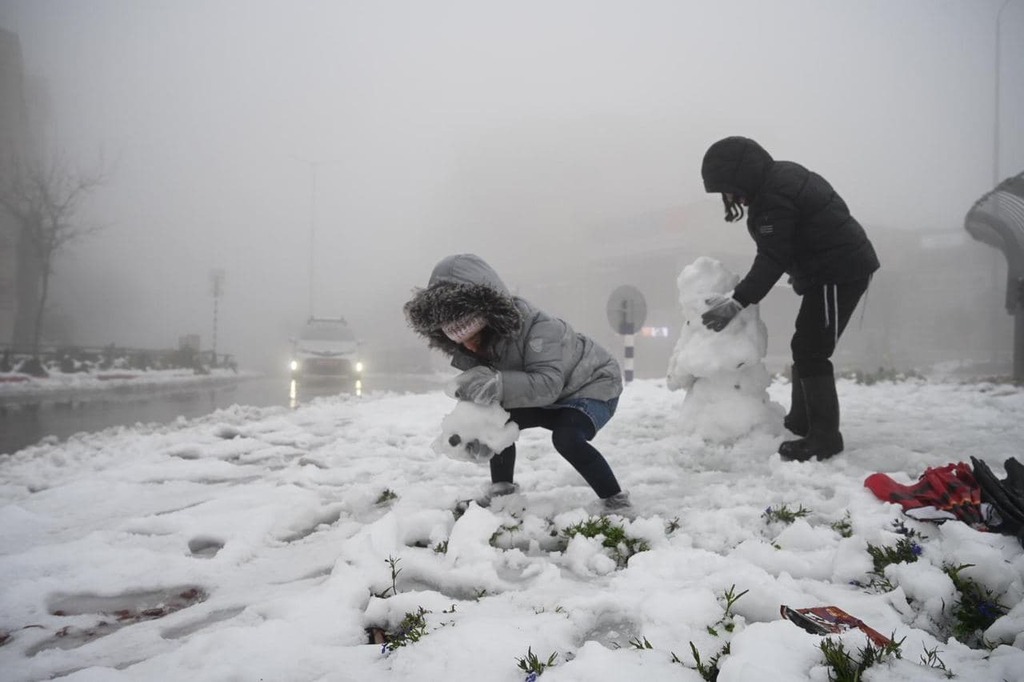 Saturday and Sunday will be very cold, with no rain.
Following the heavy rains, the Sea of Galilee's water level rose by eight centimeters (3 inches) overnight, standing at 209.48 meters below sea level, The Government Water and Sewage Authority reported on Thursday.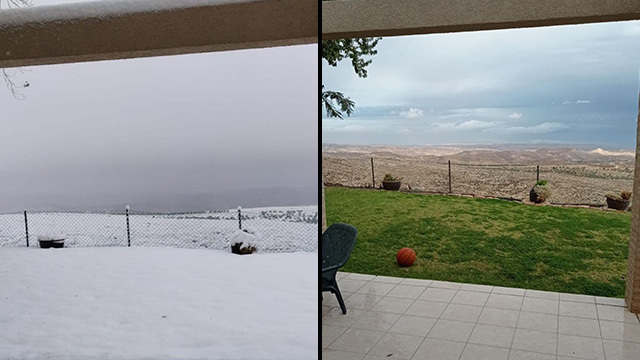 The Sea of Galilee is still 68 centimeters (2'8 feet) short of reaching its full capacity.
The snow also covered large swathes of the Golan Heights Wednesday night, reaching the lower regions in the plateau's south, as well as Mizpe Ramon and Azur in Southern Israel.