President Reuven Rivlin took to Twitter on Tuesday to issue another apology for breaking the lockdown rules set by authorities to prevent major coronavirus contagion during the holiday of Passover.
In his
tweet
, Rivlin said he was hesitant whether to come up with a follow-up post to his apology from last week as the holiday continued, adding that "sometimes, it is better to speak out and accept the anger face-on."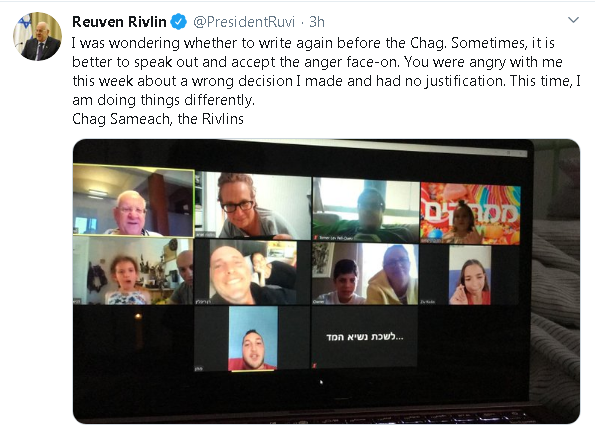 The president said his decision to spend the traditional Seder dinner with one of his daughters and her family, after authorities urged citizens to refrain from visiting elderly relatives in this time, was wrong and "had no justification."
"I was wondering whether to write again before the Chag [Hebrew for holiday]. Sometimes, it is better to speak out and accept the anger face-on," the president wrote. "You were angry with me this week about a wrong decision I made and had no justification. This time, I am doing things differently. Chag Sameach [Hebrew for happy holiday], the Rivlins."
Rivlin also attached a screenshot of a family get-together on the Zoom video-chat app along with Happy Passover wishes.
Rivlin was not the only Israeli politician to come under fire for flouting Health Ministry directives - Prime Minister Benjamin Netanyahu was paid a visit by his son, Avner who doesn't live in the same house with his father, on Passover Seder, and so did, reportedly, Yisrael Beytenu Chairman Avigdor Liberman.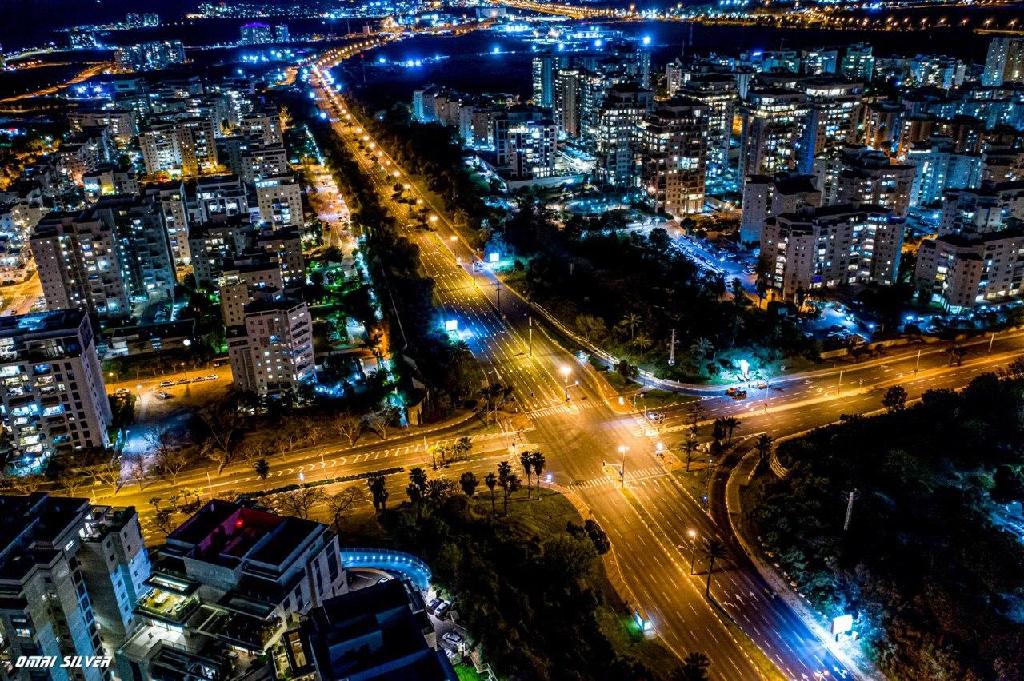 Meanwhile, thousands of police officers and IDF soldiers have been deployed across the country on Tuesday as Israel came under a second nationwide lockdown during the closing days of the Passover holiday in order to fend off the spread of coronavirus.
The curfew began on Tuesday 5pm and will expire on Thursday 5am, covering the end of Passover on Wednesday but not the Mimouna celebrations traditionally held by Jews of North African origin after the final day of the holiday.
During this time, Israelis are not allowed to leave their cities and communities, food stores are shuttered and all public transport is suspended. Israelis are not allowed to venture outside their homes for more than 100 meters, excluding cases of emergency. Non-Jewish communities are exempt from the lockdown.