Rocket alerts sirens sounded in Israeli communities bordering the Gaza Strip on Wednesday afternoon, for the first time since the start of the year.
Four rockets were fired in total and the Iron Dome missile defense system intercepted two of the projectiles, the army said.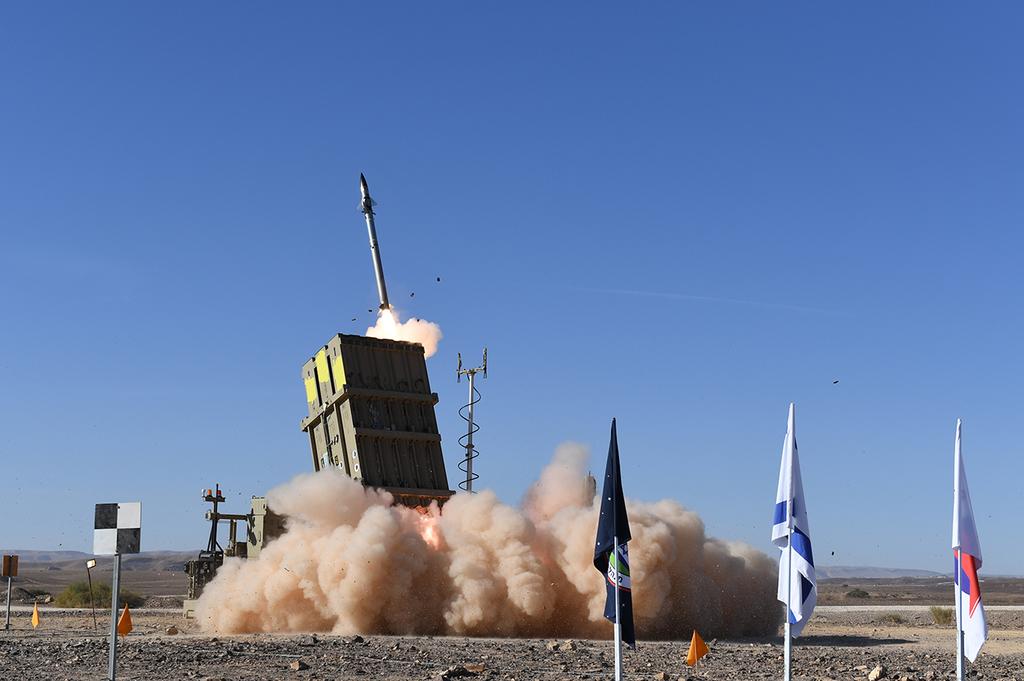 The two other rockets apparently landed in open areas, local media reported.
There were no immediate reports of damage or injuries.
The sirens sounded in Kibbutz Nahal Oz, Kibbutz Sa'ad and Kfar Aza, which are all within a short distance of the Gaza border.
The strikes took place as local children were disembarking from buses at the end of the school day.
"They ran to the bomb shelters, and acted perfectly," local residents said.
Blue & White leader Benny Gantz took to Twitter to criticize Prime Minister Benjamin Netanyahu for his failure to protect the citizens of southern Israel.
"Netanyahu failed in his job to protect the citizens of the south," Gantz wrote. "We will put an end to the celebration of rockets and cash that he transfers to Hamas. It's time for a decision."