Jaffa residents rioted Wednesday, burning tires and dumpsters, in protest of a series of arrests carried out by police earlier after residents broke coronavirus directives.
Police officers were on a routine tour in the city's predominately Arab Ajami neighborhood, when they saw a young man standing with another person.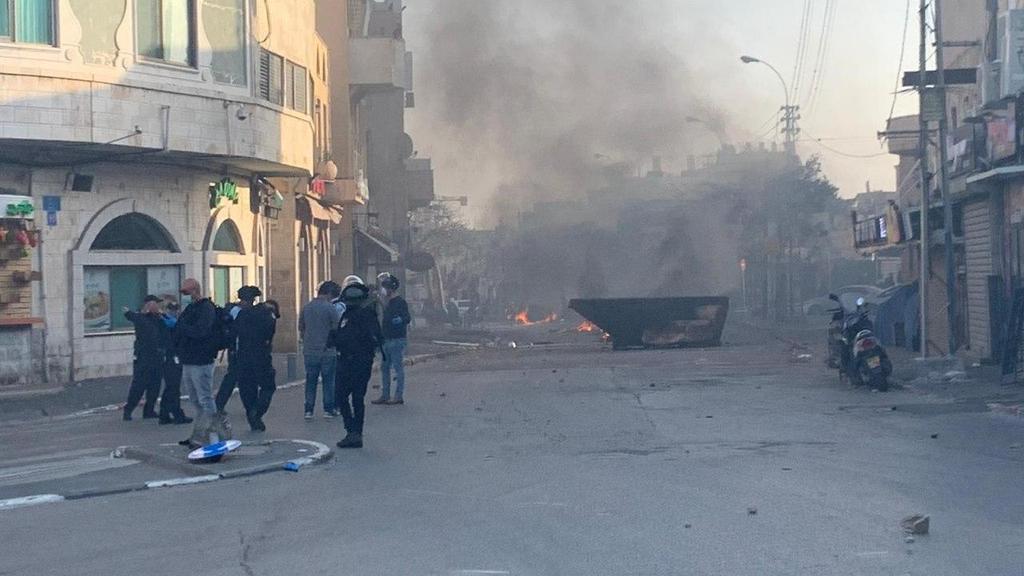 The police then requested identification in order to find out if he was further than 100 meters from his house.
The young man refused their order, all the while more residents surrounded the officers to help him escape.
The officers, who began to feel threatened, called for back-up with dozens of additional cops and a SWAT team arriving.
Shortly thereafter, clashes between residents and police began, with four additional arrests made. The young man given a NIS 500 fine for breaking the Health Ministry's directives.
Residents then began burning tires in protest of what they claimed was harsh treatment by the police.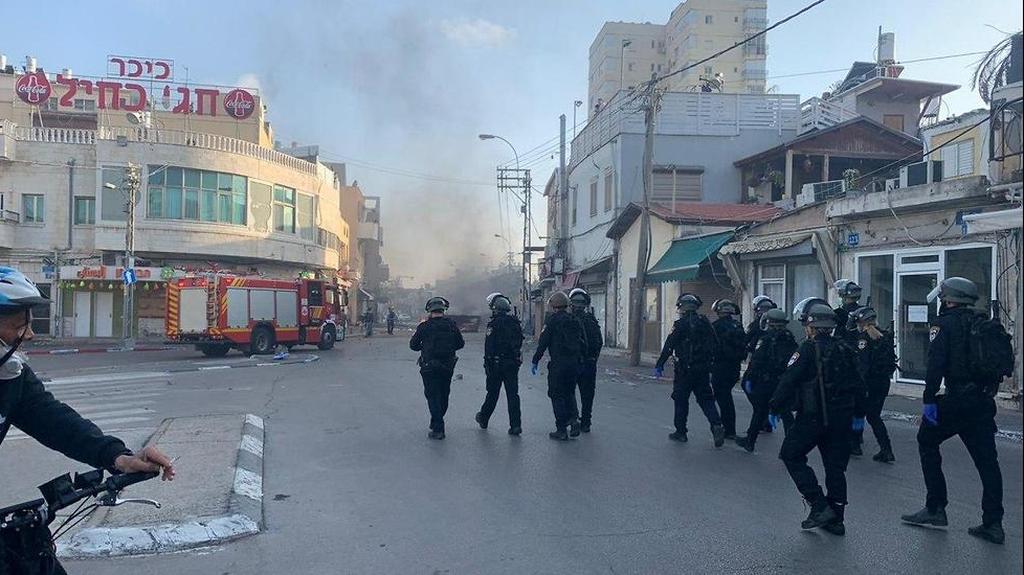 A., a resident of Jaffa who was at the scene, said: "The feelings are very tense, the situation in Jaffa is out of control. It has been a month since the situation tension between police officers and young people has been so severe."
"It's not cops, they're criminals. They don't talk. They hit first. This morning there was a riot between police and residents after a 16-year-old refused to identify himself. When a woman came to disperse the mess, she too was beaten. All of Jaffa is furious. We can't stand such a thing that the cops behave in such a way."
The police released a statement saying, "forces in Jaffa spotted a man who refused to disclose his details, and dozens of people gathered including his family, surrounding the officers to aid the boy's escape. Some even confronting the forces and attacking Them violently.
"A large group of people burned tires and hurled objects hitting police who arrived at the scene. Israeli police officers are now engaged in stopping violations of directives. The police will allow the right to protest and freedom of expression, but will not allow violent behavior," the statement said
First published: 19:27, 04.01.20