A woman was moderately to seriously wounded in a suspected terror attack in Kfar Sava as Israel marked Memorial Day for its fallen soldiers and victims of terrorism.
The 62-year-old woman was stabbed by a 19-year-old Palestinian assailant wearing a mask at around 1pm outside a shopping mall on Galgalei ha-Plada Street in the central city.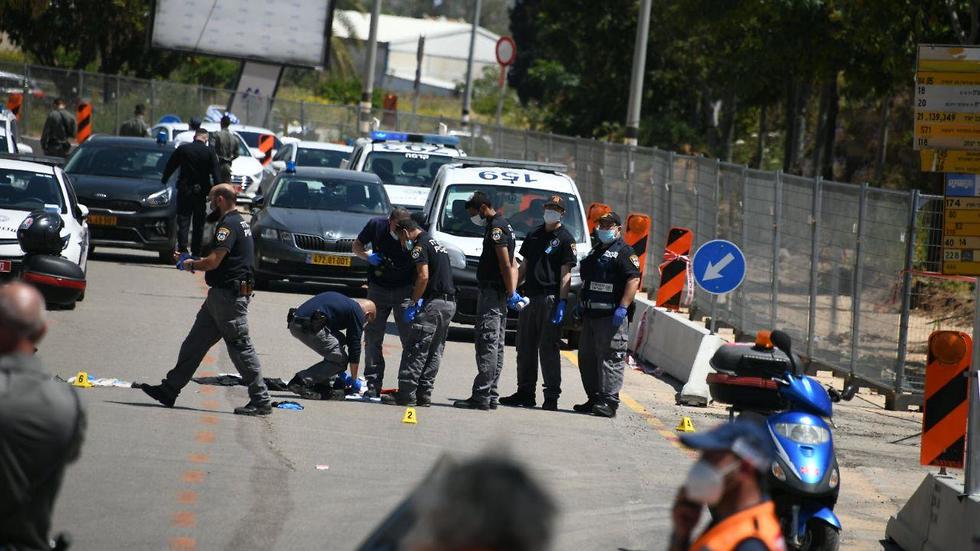 She was taken to Meir Medical Center in the city and will likely be released Wednesday, says the hospital. The head of the trauma unit at the Meir Medical Center, Dr. Uri Yaslovitch, said the woman has received a blood transfusion and will remain under observation.
The attacker, who police later said was from the West Bank city of Tulkarem, was shot at the scene by an armed civilian who works as a security guard. He was seriously hurt and arrested by police.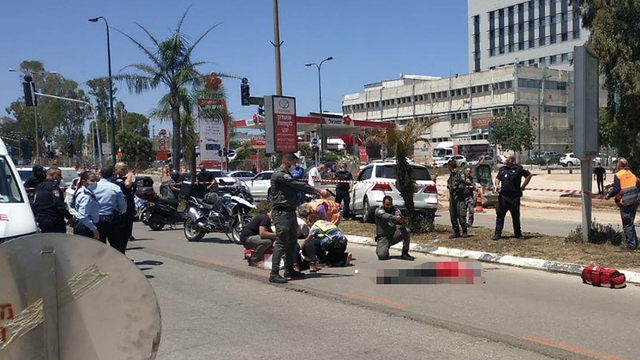 Large numbers of police were deployed to the scene of the attack as an investigation into the attack got underway. Police believe that the attack had a nationalist motive.
"When we arrived at the scene, we saw a woman aged about 62 who was fully conscious and lying on the road, " MDA paramedic Elazar Habani said.
"We performed a preliminary examination and saw that she was bleeding from her injuries."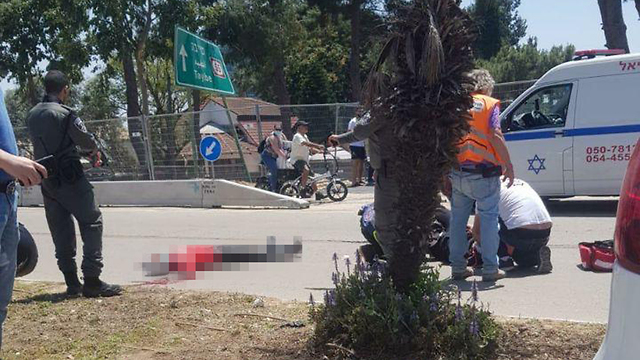 "We performed life-saving medical care that included stopping the bleeding and evacuated her to hospital while continuing treatment and reported to the doctors who were waiting for us," he said.
Eyewitness Benny Halevi said: "I heard two shots, I ran over and saw two people lying on the road. Then I saw the broken knife on the ground."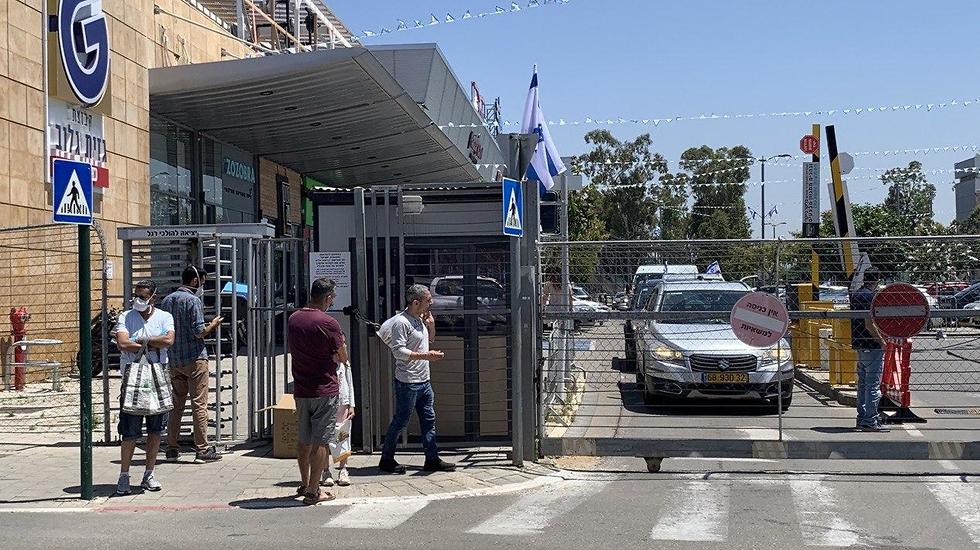 Ofek Polak, another eyewitness who lives near the scene of the attack, said he heard a woman shouting "help."
"She was at the bus stop trying to run away from the terrorist … The terrorist hit her on the back and at first I didn't realize he had stabbed her," he said. "Suddenly, a car pulled up and a man with a gun came out [of the vehicle]. He shot the terrorist twice and neutralized him."