It is unlikely that there are any survivors left in the ruins of the Miami-area apartment block that partially collapsed on Thursday, a member of the Israeli rescue team dispatched to the scene said Sunday night.
"It is an inconceivable horror," said the member of the Israeli team. "I'm an optimistic person by nature, but I do not see how we can find anyone still alive. Nonetheless, we came here to do everything we can, and that is what we will do."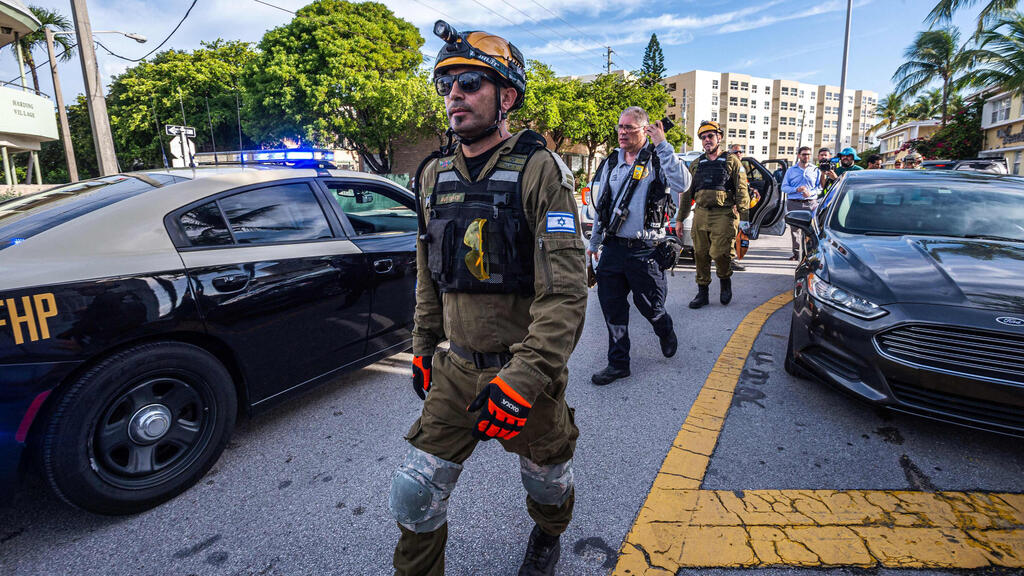 On Monday the death toll rose by just four people, to a total of nine confirmed dead at Champlain Towers. After almost four full days of search-and-rescue efforts, more than 150 other people were still missing in Surfside.
What caused nearly half the 12-story, 156-unit building to cave in in the early hours of Thursday as residents slept has yet to be determined, but a 2018 engineer's inspection report found major structural deterioration in the parking garage beneath the 40-year-old tower.
Israel's 10-person delegation of IDF Home Front Command reservists and Foreign Ministry officials landed in Florida on Sunday morning to assist in the search and rescue efforts at the collapsed 12-story condominium tower in Surfside near Miami.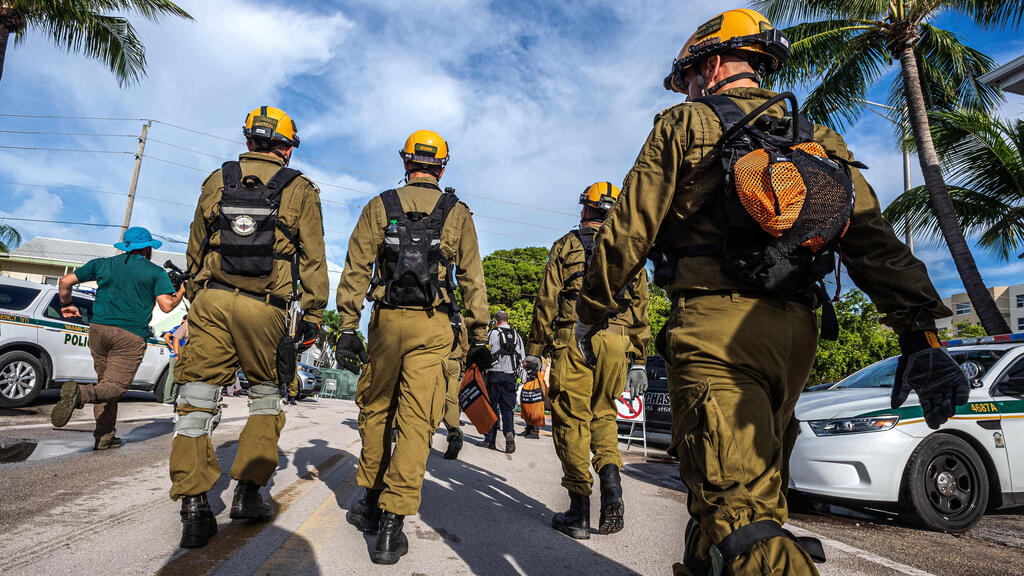 Israel's humanitarian delegation is led by Diaspora Affairs Minister Nachman Shai, and includes experts in search-and-rescue operations as well as engineers experienced in handling large-scale building collapses.
The Israeli delegation also included experts who were sent to assist the local Jewish community, which is currently preparing itself for the loss of 34 of its members in the disaster.
Despite the delegation members' individual experience in dealing with similar large-scale disasters, some said that the destruction at the Florida site was unparalleled.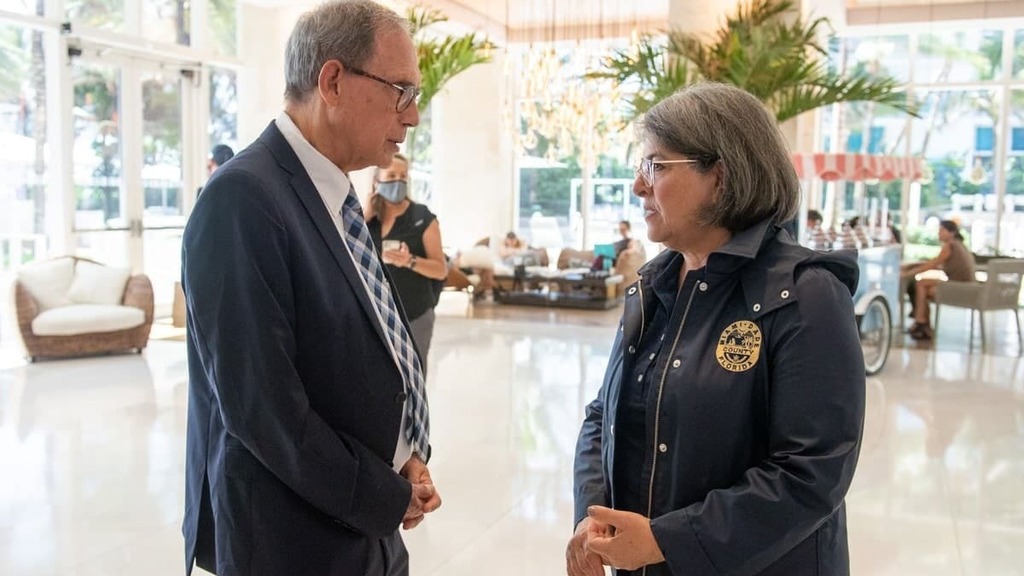 Shai, who has been meeting with family members of those still missing, struck a more hopeful note, saying experts in the delegation had told him of cases where survivors had been found after 100 hours or more.
"Don't lose hope, that's what I would say. But everyone understands that the longer it takes, the lower the chances of finding someone still alive," Shai said.
"If you watch the scene, you know it's almost impossible to find someone alive. But you never know. Sometimes miracles happen. We Jews believe in miracles," he said.
The Israeli team received a warm welcome in Florida, with Miami-Dade County Mayor Daniella Levine Cava emphasizing the importance of an Israeli presence at the site for the Jewish families of the missing.
Local officials said that the Israeli team also played an important role in maintaining the freshness of the teams conducting the searches, and that the presence of international rescuers also served a symbolic purpose.
Mexico's Jewish community also sent a seven-member search-and-rescue team, which was using a suitcase-sized device can detect human respiration and heartbeats.
The microwave radar device developed by NASA and the Department of Homeland Security that "sees" through up to 8 inches (20 centimeters) of solid concrete, according to Adrian Garulay, CEO of Spec Ops Group, which sells them.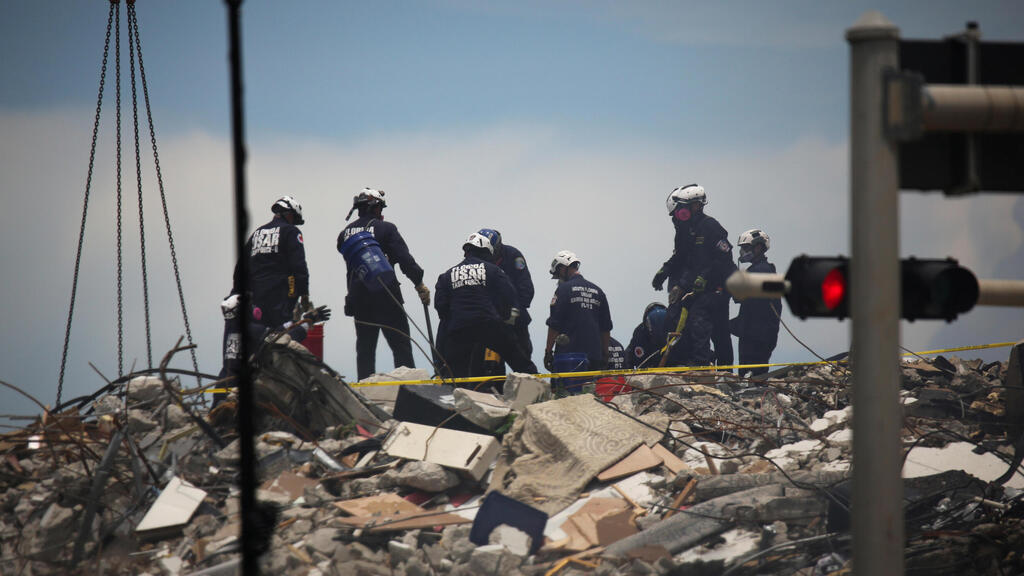 Rescuers also swept the mound with dogs trained to sniff out humans.
Miami-Dade Mayor Daniella Levine Cava said six to eight teams are actively searching the pile at any given time, with hundreds of team members on standby ready to rotate in. She said teams have worked around the clock since Thursday, and there was no lack of personnel.
Teams were also working with engineers and sonar to make sure the rescuers are safe.
No one has been pulled alive from the pile since Thursday, hours after the collapse.
Rescuers sought to reassure families that they were doing as much as possible to find missing loved ones, but the crews said they needed to work carefully for the best chance of uncovering survivors.