Israeli aircraft struck Hamas sites in Gaza on Wednesday after dozens of incendiary balloons were launched from the Palestinian enclave in the first such attacks since the end of 11 days of cross-border fighting last month.
The attacks from Gaza came in response to the controversial flag parade in Jerusalem on Tuesday that had drawn threats of action by Hamas. The overnight airstrikes gave way to calm by morning, and there were no reports of casualties on either side.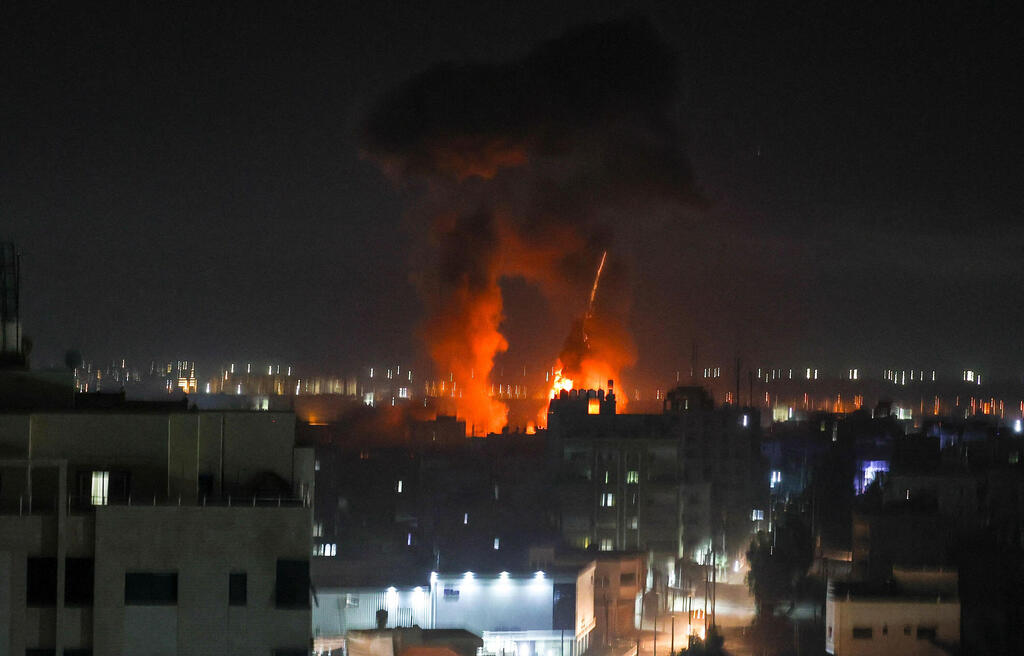 "Fighter jets attacked Hamas military complexes that served as camps and meeting places for terrorist operatives in the Khan Yunis and Gaza Brigades. Terrorist activity was clearly seen in the attacked compounds," the IDF said in a statement.
"The attack was carried out in response to the launching of incendiary balloons into Israeli territory. The IDF is prepared for all the scenarios, including the resumption of hostilities, in the face of continued terrorist operations from the Gaza Strip," the military added.
According to the Jewish National Fund-Keren Kayemeth LeIsrael, no less than 26 fires broke out in the western Negev on Tuesday as a result of the continued incendiary balloon attacks, including 15 fires that broke out in a forest adjacent to Kibbutz Be'eri.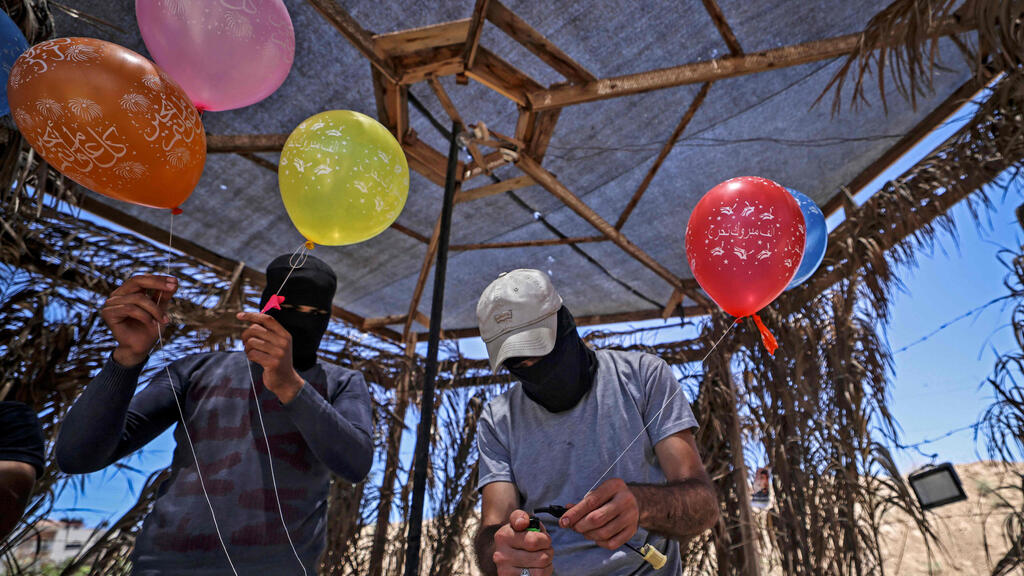 In addition, an explosive device attached to a balloon exploded mid-air above a kindergarten in Sha'ar HaNegev Regional Council.
A Hamas spokesman, confirming the Israeli attacks, said Palestinians would continue to pursue their "brave resistance and defend their rights and sacred sites" in Jerusalem.
Hours earlier, thousands of flag-waving Israelis congregated around the Damascus Gate of Jerusalem's Old City before heading to Judaism's holy Western Wall, drawing Palestinian anger and condemnation.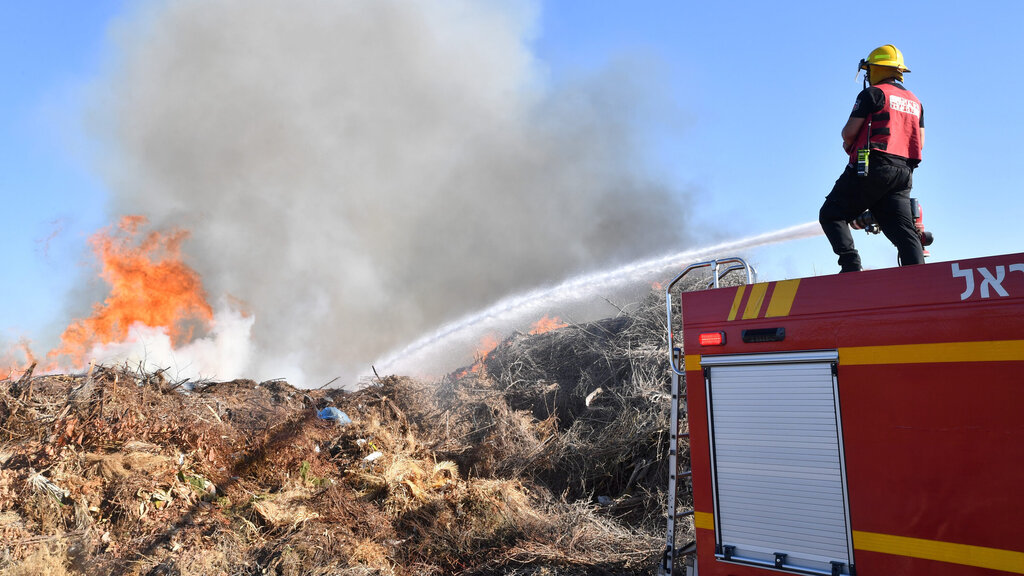 During the parade, about 30 Palestinians protested against the march along the border with Gaza, leading to several disturbances and riots near the perimeter fence.
The Hamas terrorist group which rules Gaza posted a statement late Tuesday, taking credit for Israeli decision to reroute the parade.
"The resistance and its decisions forced Israel to change the route of the flag parade away from the Al-Aqsa Mosque, change civilian routes and bolster the deployment of Iron Dome systems. This is proof of our deterrence and success in forcing a new equation on Israel."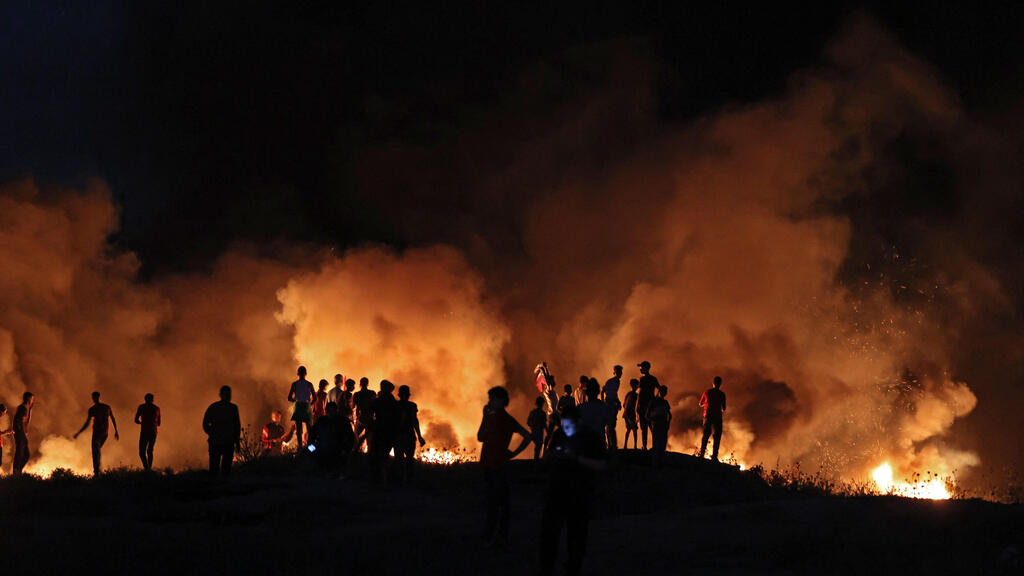 The overnight strikes in Gaza are also the first since Prime Minister Naftali Bennett took office on Monday, unseating Benjamin Netanyahu after 12 years.
Prior becoming prime minister, Bennett voiced his belief that Israel needs to respond with extreme force to any incendiary balloons attacks. "If explosive balloons were flying over houses in Tel Aviv or a missile was fired at it, the IDF would stop it," Bennett said in March 2019.
In June 2019 he said: "The south is on fire and the government is busy with elections. The government's policy of not eliminating terrorists who launch explosive balloons is life-threatening and detrimental to deterrence."