To this end, he widely disseminates diabolical conspiracy theories according to which a group of journalists, prosecutors, and police colluded to carry out a coup against him and the right.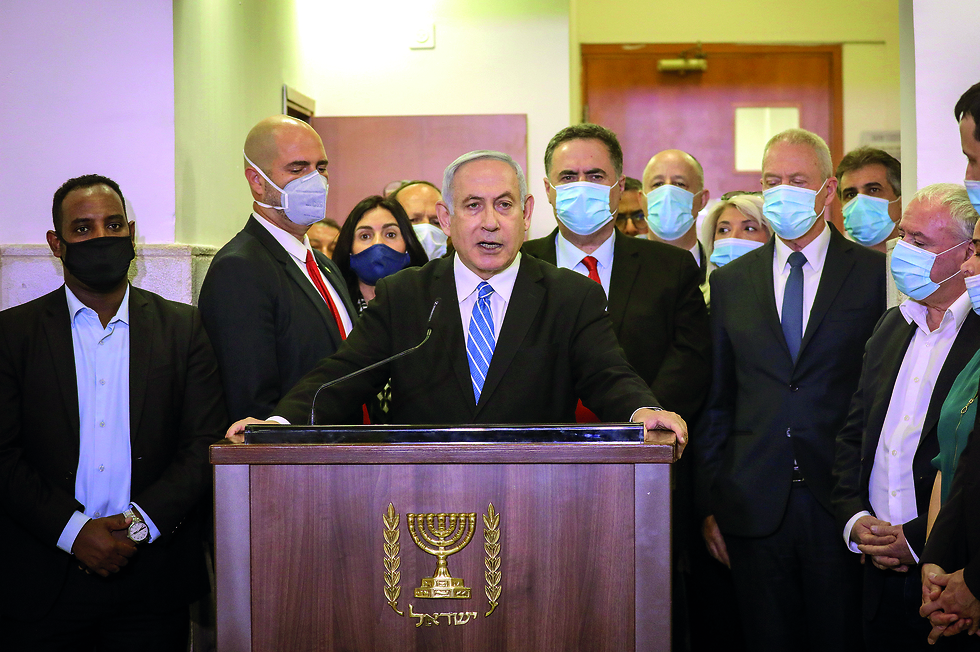 In his own words: "Citizens of Israel, what stands today on trial is the attempt to subvert the will of the people. To oust me and the right. For over a decade now, the left had failed to do so at the ballot box. In recent years, they've found a new patent. Some in the police and prosecution have joined forces with the left-wing media to prosecute me on bizarre trumped-up charges, in order to depose a strong prime minister from the right. By the way, they don't care if some obedient poodle from the right steps in instead. You'll always find them, but I am no poodle."
Don't underestimate the severity of these made up and manipulative accusations, and mostly, not their potential ramifications.
Acts of violence and terror between Jews or against innocent Arabs used to come in response to political events or terror attacks.
These events did not occur in a vacuum. In the background, there has almost always been a heated public discourse as a result of incitement by political and/or spiritual leaders whose statements have been interpreted as a call for bloodshed.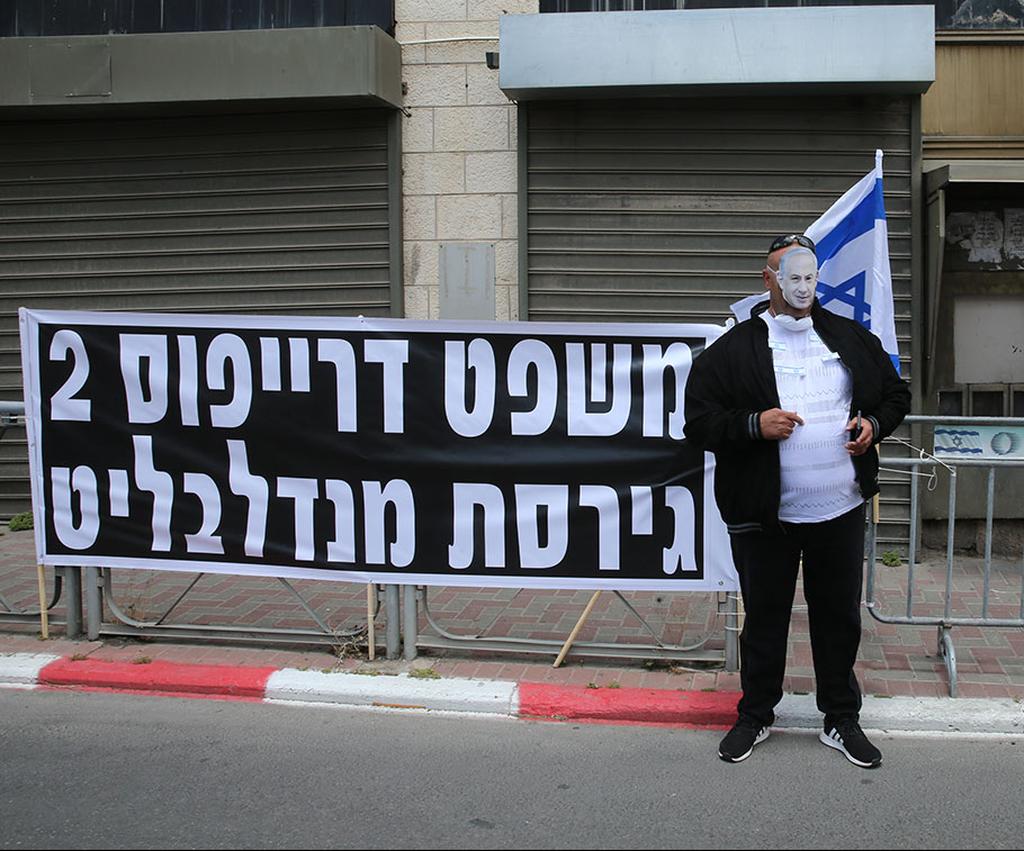 This led a bunch of "rotten apples" - some right-wing extremists, some with criminal records or mental health problems - to take the law into their own hands and harm innocent people. The result has always been tragic, both on a personal and national level.
Now back to you, the gagged and the bridled. You stood there in a demonstration of full solidarity with a criminal litigant, who, much to our dismay, is also an incumbent prime minister, as he shamelessly propagated a tall-tale conspiracy theory to distort the perception of the citizens of the State of Israel.
Among these "colluders", Netanyahu pointed a blaming finger at former police chief Roni Alsheikh – a religious Zionist settler who was appointed by the premier himself.
Then Avichai Mandelblit's name was also thrown into the ether - a religious man and from a family strongly affiliated with the right-wing Beitar movement.
Mandelblit was appointed attorney general by the accused himself, over the strong objections of his predecessor Yehuda Weinstein, who criticized Mandelblit's conduct in his previous post as Netanyahu's cabinet secretary and claimed that his suitability for the position should be thoroughly examined.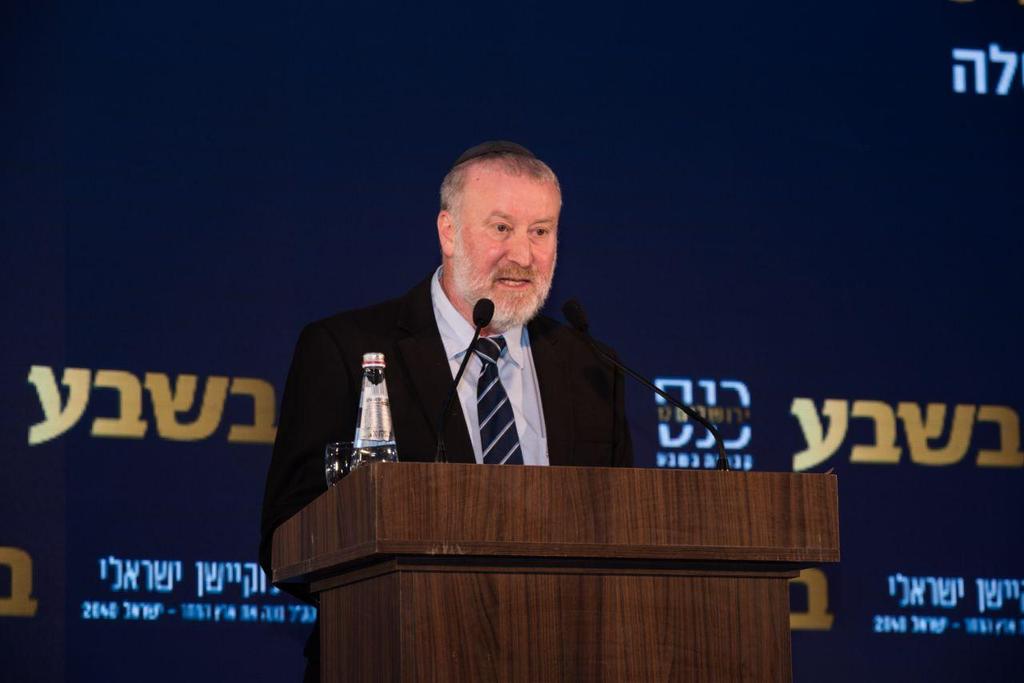 So, why did Netanyahu ignore Weinstein's slings and arrows and rushed to appoint that same Mandelblit as attorney general – a much more sensitive position than cabinet secretary?
But here's the rub in the prime minister's behavior. He would never appoint an attorney general whose dirty laundry he did not know.
So, what made Mandelblit - who specialized in closing cases regarding Netanyahu's wife, Sara, and was oddly quick to officially announce that Netanyahu was not a suspect in the fishy submarine affair, also known as Case 3000 - to turn on the Likud leader and indict him on three serious charges?
Most likely, it was a combination of a thorough police investigation, the number of witnesses from Netanyahu's inner circle and the severity of the evidence that left him no choice but to file the indictments against his creator.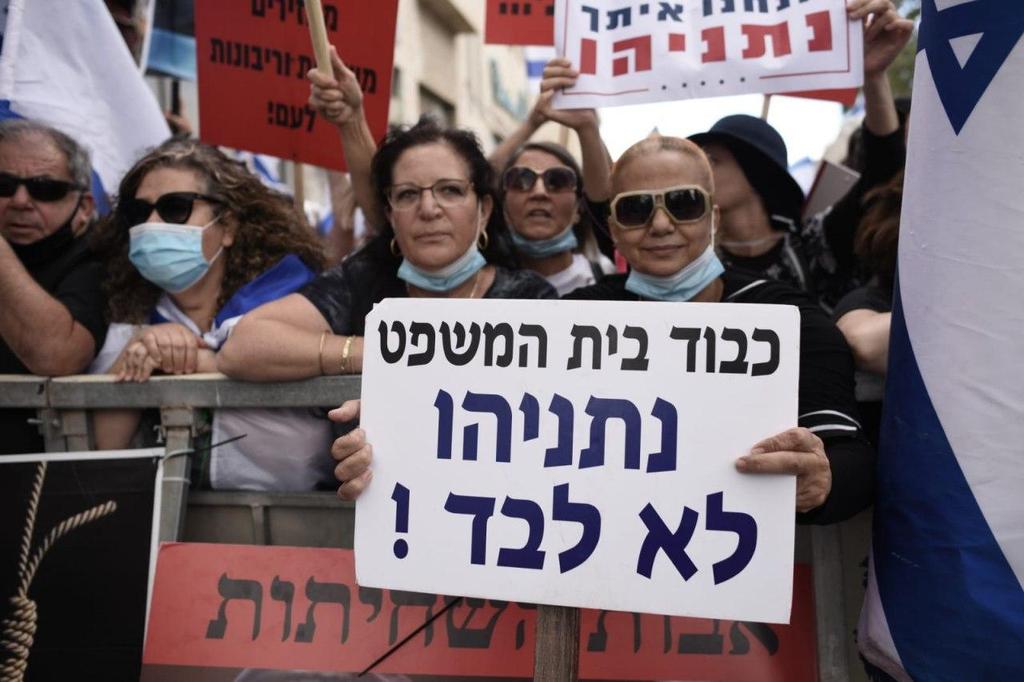 From my personal experience, I strongly believe that Netanyahu's incitement campaign against those imaginary "colluders" could end in bloodshed.
For those of you who forgot: during the protests against the Oslo Accords in the mid-1990s, with Netanyahu as one of its most prominent leaders, incitement against the late prime minister Yitzhak Rabin was rampant. Images of him donning Nazi garment were on display for all to see.
This is how they managed to turn Rabin, one of Israel's greatest generals, to an enemy of the state.
The violent rhetoric and Rabin's doctored photos did their thing. The demonstrations gradually became more and more violent, until one "rotten apple" shot Rabin in the back.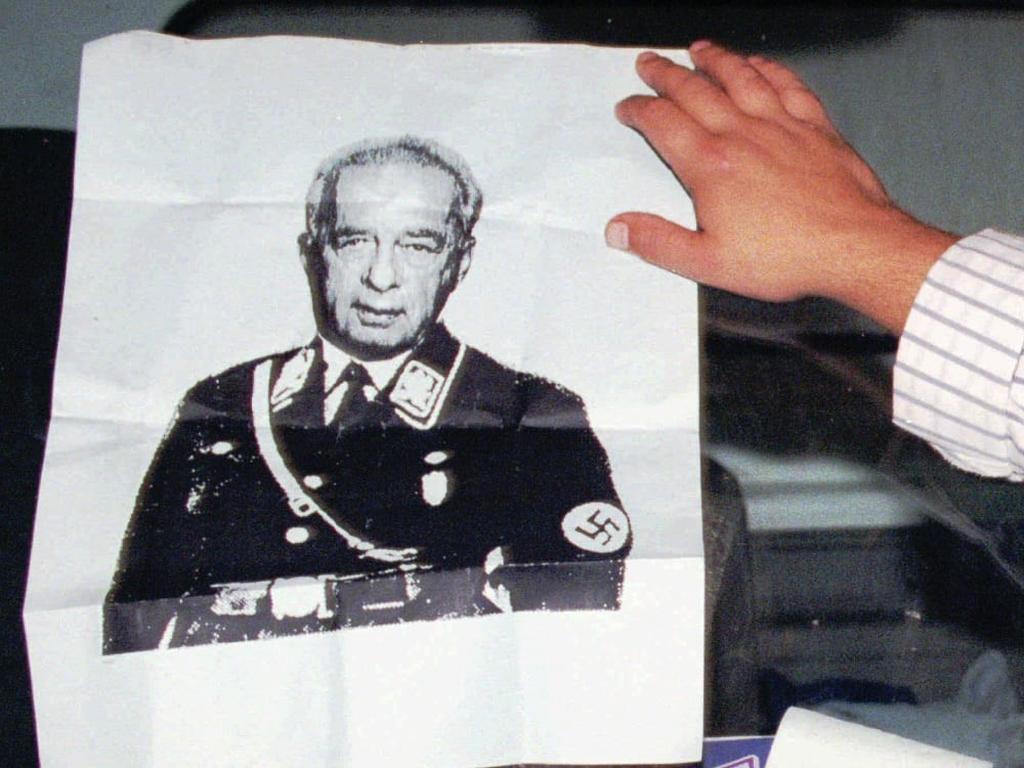 This time around, however, we're not talking about a prime minister with an illustrious military career, but "just" a group of public servants.
So, if they succeeded in turning Yitzhak Rabin to a target of blind hatred – Mandelblit, Alsheikh and others don't stand a chance.
Netanyahu's influence, borne aloft on the undying admiration of his supporters, is much greater than it was back in those dark days, and this campaign of incitement could definitely end in bloodshed once more.
There are no more brakes to stop our country from slipping into the abyss that Netanyahu is dragging us towards. There's not a single soul in his massive coalition who would come out against his incitement.
Even our Supreme Court was probably deterred by this campaign of delegitimization, which may be why the 11-strong judge panel decided unanimously to let a criminal litigate serve as prime minister.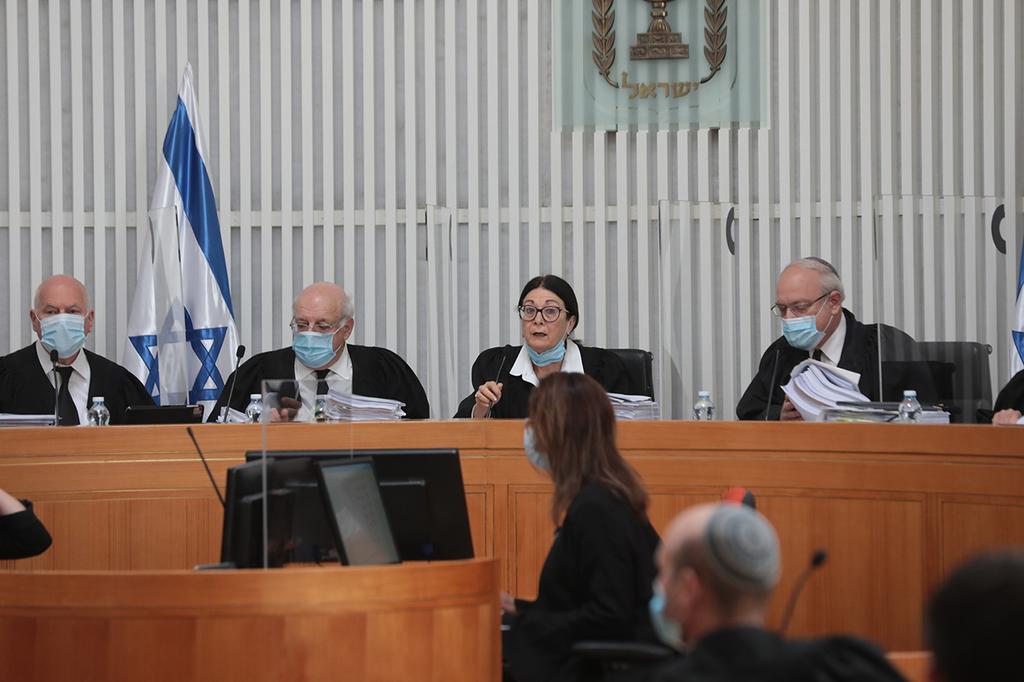 Even when considering the ramifications of court intervention in a majority vote of 120 lawmakers, there is still no legal or other explanation for how it is possible for the Israeli prime minister to face three serious indictments, while in any other sector – be it defense, business, or education - a person with even lesser charges would not be able to assume a senior post.
I urge you not to hold protests outside the court during Netanyahu's trial. This is exactly what he wants. His dream is to turn his criminal trial into a political one, as large demonstrations against him or in support of him take place outside the court walls.
This is a criminal trial. Period. The indictments, testimonies, and evidence against Netanyahu will be examined by the judges.
If convicted, Netanyahu should pay the price just as other public figures from all sides of the political map have done before him.
So, Netanyahu supporters, if anyone of these "colluders" is harmed by an extremist, you won't be able to say you didn't see it coming.
Any bloodshed will be on your hands as well.
Yuval Diskin is a former director of the Shin Bet domestic security service