A 19-year-old IDF soldier was brutally attacked by an Arab mob in Jaffa on Thursday evening as the country roiled from ongoing violence between Arab and Jewish Israelis.
The soldier was evacuated to Ichilov hospital in Tel Aviv in serious condition and with cerebral hemorrhaging.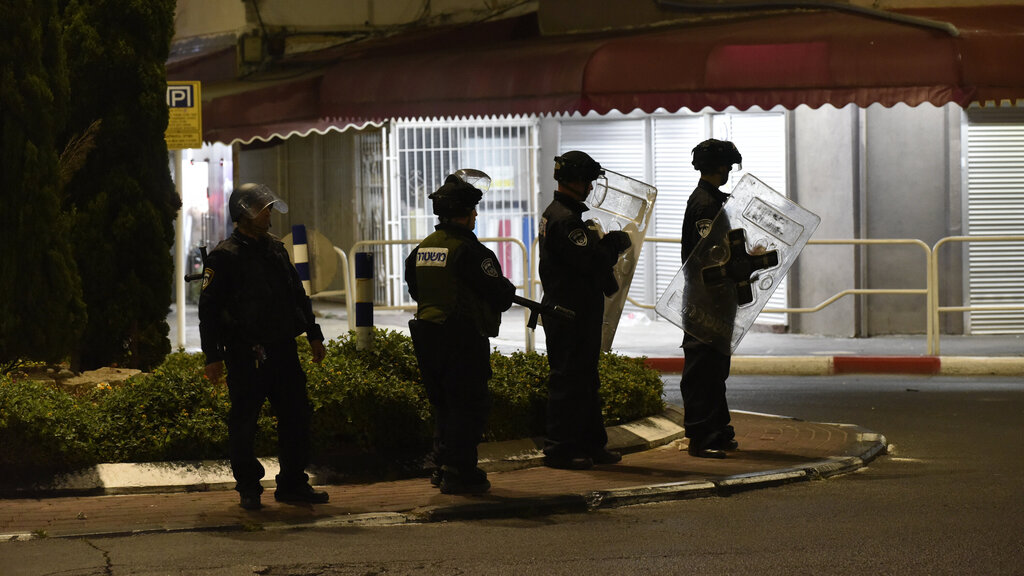 In Lod, which has already seen several incidents of racially motivated violence, a synagogue was set alight Thursday evening and a Magen David Adom paramedic was moderately hurt when he was hit by gunfire.
In the Arab city of Umm al-Fahm, a Jewish family of five including three small children was attacked in their car and had to be rescued by police.
While police forces have been deployed all over the country in an effort to stem the nationwide riots, the clear lack of a sufficient presence of law enforcement in highly volatile localities has led to further civil unrest.
In recent days, numerous Arab and Jewish mobs have been rampaging through the streets of several mixed cities, where the rioters were seen savagely beating people, torching cars and vandalizing businesses and property.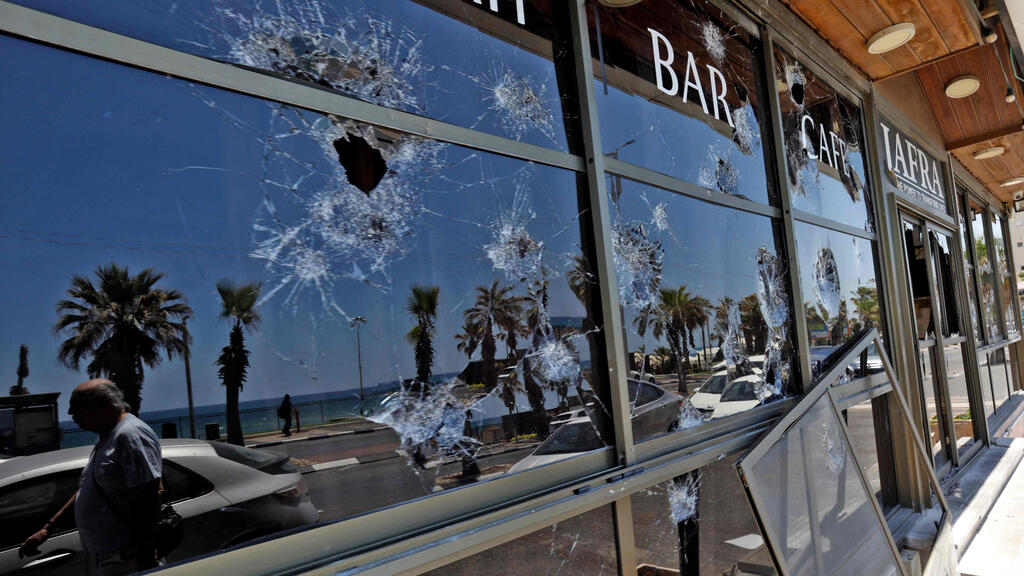 In the southern city of Be'er Sheva, meanwhile, members of the extreme-right have called for Jews to attack Arabs and vandalize Arab-owned businesses.
"Everyone is on their feet, [the Arabs] will not enter Be'er Sheva," one wrote on Facebook.
"We continue to safeguard our city. The goal is to reach a mass not seen before in this country. Just let them try to get close."
Right-wing extremists also called for violent protests in the central city of Ramle, which has a mixed Arab and Jewish population.
"Come with tzitzit and kippahs and weapons, God is with us. We have nothing to fear," one wrote on social media.
"The police will do nothing, they will give us backup and turn a blind eye. It's time the state gave us a free hand, let's take advantage of that," one extremist Jew was recorded as saying in a WhatsApp group dedicated to racially motivated riots.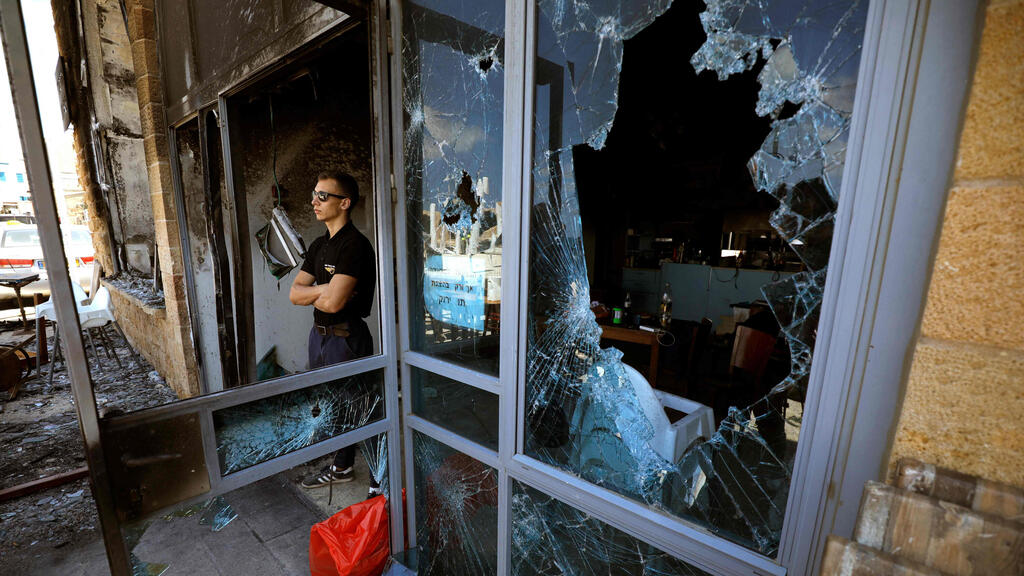 A post about a demonstration organized by members of La Familia, the far-right Beitar Jerusalem supporters club, read: "Every Arab you see, you stab. Please come equipped with batons, knives, rifles, knuckledusters, planks, pepper spray, anything that will hurt them."
La Familia members also called for fellow extremists to amass equipped with weapons in order to "help our brothers in mixed cities."
The clashes have been raging for days, with beatings and vandalism on both sides. Police on Wednesday night arrested about 400 people in riots across the country, in which 36 policemen were lightly injured.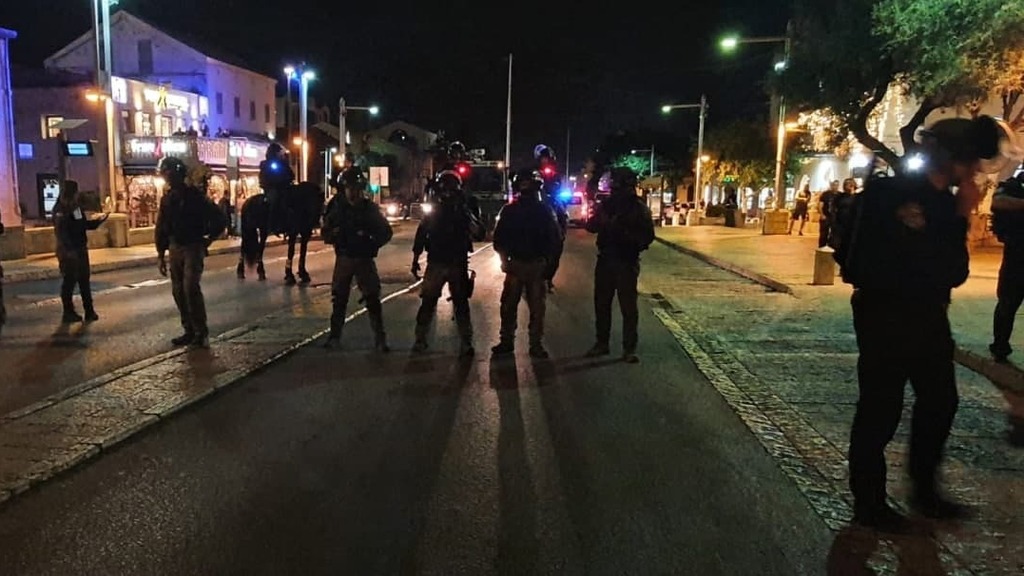 In an attempt to stem the growing violence, Defense Minister Benny Gantz on Monday approved the deployment of eight reservist Border Police units, but so far only half have reported for duty.
The police said that the slow response is due to the difficulty in mobilizing such a large number of officers in such a limited time period.
On Thursday morning, Gantz ordered the deployment of another 10 reservist Border Police units and directed the IDF to aid in the efforts due to concerns that the police would again be unable to meet the targets.
First published: 21:46, 05.13.21