At least seven fires broke out Thursday afternoon in forests located near the Gaza Strip border due to incendiary balloons being launched into Israeli communities.
The fires broke out in the Kissufim Forest and the Be'eri Forest in the Eshkol Regional Council and were eventually put out thanks to the efforts of firemen from the National Fire and Rescue Authority and workers from KKL-JNF.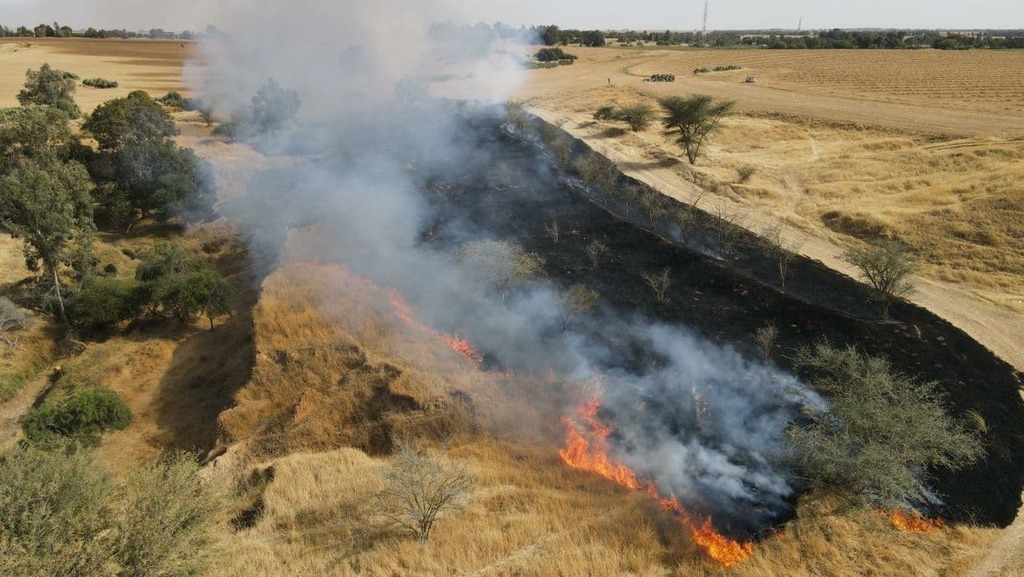 Fire and arson investigators determined the fires were caused by incendiary balloons flown by the Palestinians from the Gaza Strip.
On Monday, two balloons attached to suspicious devices were located in an agricultural area of Kibbutz Kfar Aza, which was the first incendiary balloons attack in six months.
Avigdor Khalfa, owner of the fields that caught fire in the Eshkol Regional Council, told Ynet of his frustration. "Unfortunately we are again troubled by arson attacks. The state encourages us to reap our crops early, and we do so at a loss just to avoid such fires breaking out and the dangers involved," said Khalfa.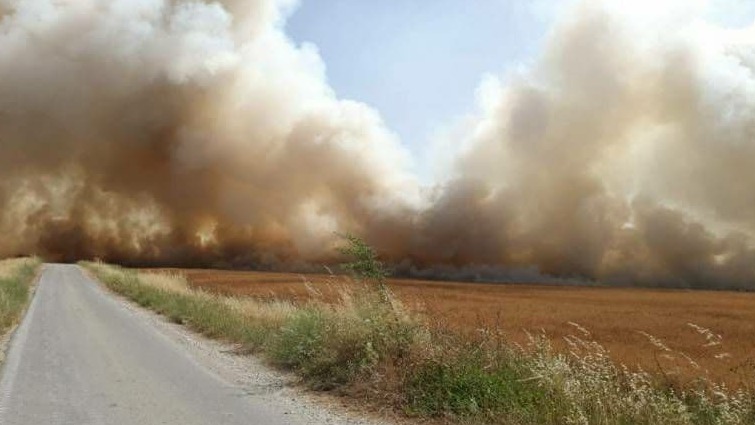 "[These attack] absolutely kill our next generation's future. Today, large areas were set on fire, including a field of pea seeds meant for next year. The damage caused by the balloons is enormous and is no less harmful than missiles. It hurts to see all the crops burn, it's like a fire in your heart."
In the wake of the incendiary balloon attack, the UN's Special Coordinator for the Middle East Peace Process Tor Wennesland expressed his concern about the growing tensions between Israel and the Palestinians.
"I am deeply concerned by the surge in tensions and violence," wrote Wennesland in a statement. "I call on political, religious and community leaders on all sides to stand firmly against violence, incitement and inflammatory rhetoric."