President Reuven Rivlin on Tuesday evening issued a public reprimand of Prime Minister Benjamin Netanyahu for implying that Israel's Arab community posed an existential threat to the country.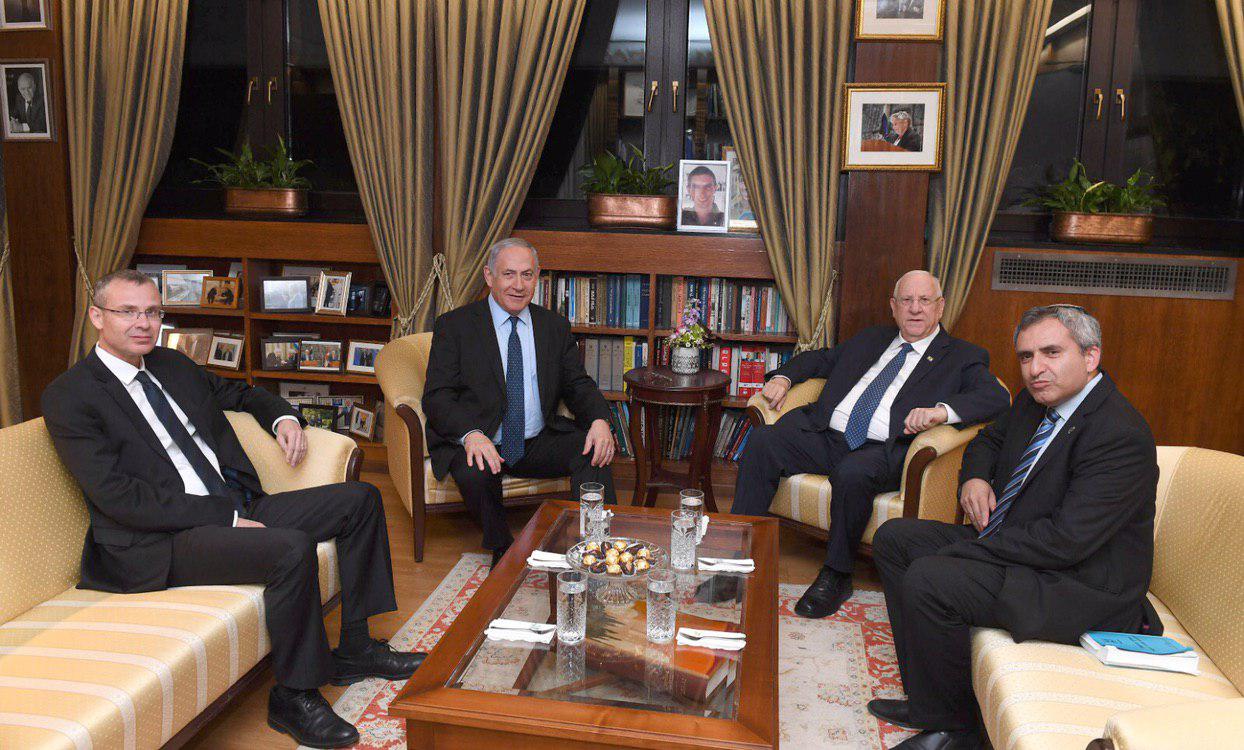 Netanyahu has in recent days lashed out at Blue and White leader Benny Gantz for what he said were efforts to form a minority government with external support from the predominantly Arab Joint List faction. Such a move, Netanyahu said, would be a gift to Israel's enemies Iran, Hezbollah and Hamas.
But Rivlin on Tuesday made clear that he found such comments unacceptable.
"The characterization of all Arab elected officials as a 'threat' to the existence of the State of Israel and as a 'fifth column' must be emphatically denounced," he said in a statement released following a meeting with the prime minister at the president's official residence in Jerusalem.
"We who live as sovereigns in our country, the Jewish and democratic State of Israel, must ensure equality of rights and respectful and meaningful discourse with all Israelis."
Rivlin also repeated during the meeting his support for a national unity government comprising the two biggest parties - Netanyahu's Likud and Gantz' Blue and White. The president Rivlin has fervently advocated for a unity government, insisting that the country cannot go through a third round of elections in a 12-month period.
With 26 hours left to form a government, Gantz and Netanyahu were to meet at the Prime Minister's Office in Jerusalem at 10pm Tuesday.The main item on the agenda was a unity government, with the two sharing a rotating premiership.
Earlier Tuesday, the two parties' negotiating teams held talks, seeking a breakthrough in the political impasse triggered by demands from both sides, but to no avail.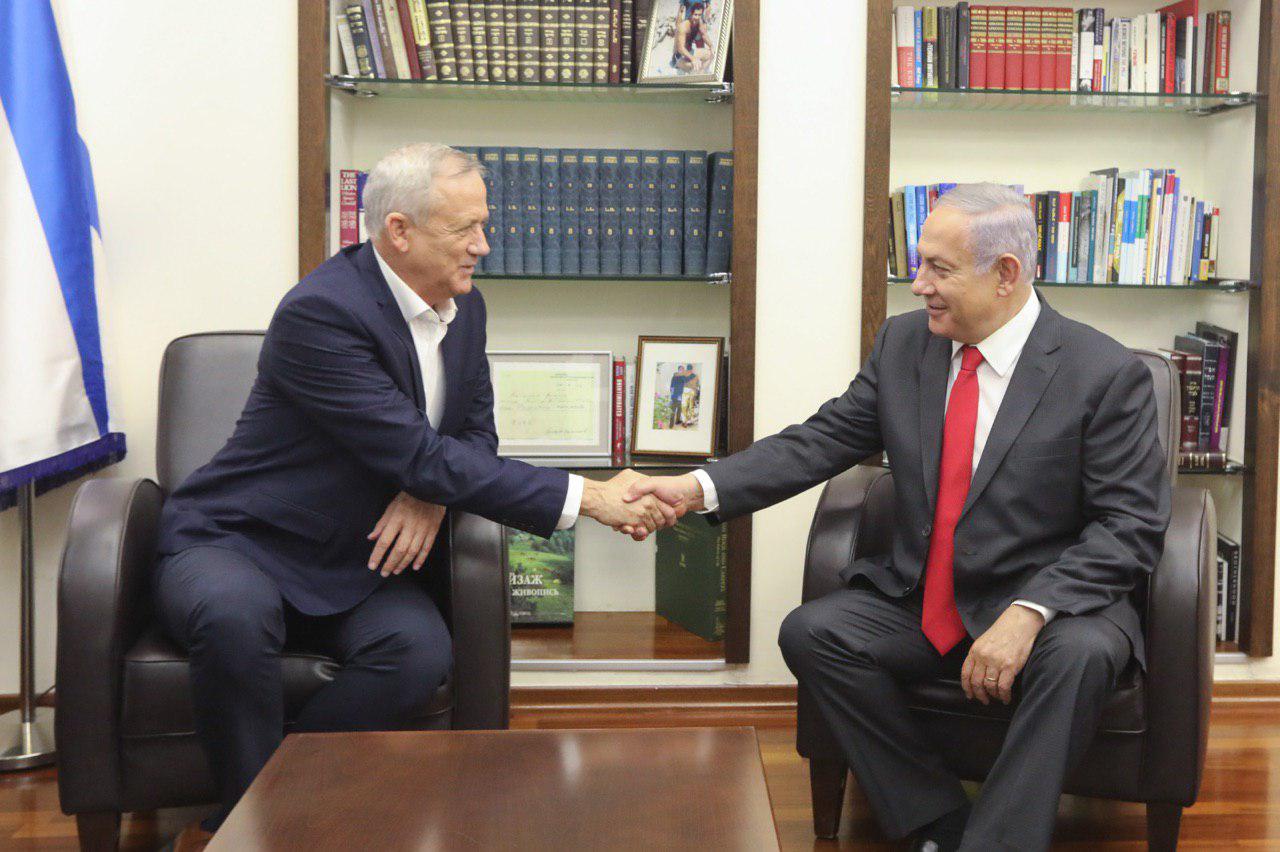 Gantz was tasked with forming a coalition after Netanyahu returned the mandate to Rivlin, saying he was unable to muster the 61 Knesset members needed for a majority government.
Netanyahu held an ad hoc Monday meeting with members of his right-wing bloc, telling them that there was still controversy over the rotation question and that he and Gantz would discuss the matter Tuesday night.
He also told them he was trying to persuade Yisrael Beytenu leader Avigdor Lieberman to agree to maintain the status quo over the separation of religion and civil affairs.
Blue and White have made it clear that they are still standing by the demand that Netanyahu give up his bloc of 55 MKs from the right-wing and religious parties, and negotiate only on behalf of the Likud.
One of the other points of contention between the two parties is the clause in an outline for a unity government drawn up by President Reuven Rivlin, which determines what would happen should Netanyahu be indicted in one or more of three corruption cases against him.
Under the clause, the premiership would operate on a rotational basis between Netanyahu and Gantz, with Netanyahu serving as prime minister for the first two years, followed by Gantz for a similar time period.
If Netanyahu is indicted, he will resign and pass the premiership directly to Gantz.
Blue and White officials said that they were "making every possible effort to prevent elections for the third time" in a year.
By law, if Gantz officially announces that he was able to form a government with Netanyahu, Knesset Speaker Edelstein has a week to set a date for a plenary session in which a vote of confidence in the new government is held.
The exact date is at the discretion of the speaker.
The Netanyahu-Gantz meeting was to be held after the Likud leader met with Yisrael Beytenu leader Avigdor Liberman on Tuesday morning, to discuss the establishment of a unity government and not a narrow right-wing government.
A joint statement by both parties stated that "the meeting between Netanyahu and Liberman was good and relevant, and the two will continue efforts to establish a unity government."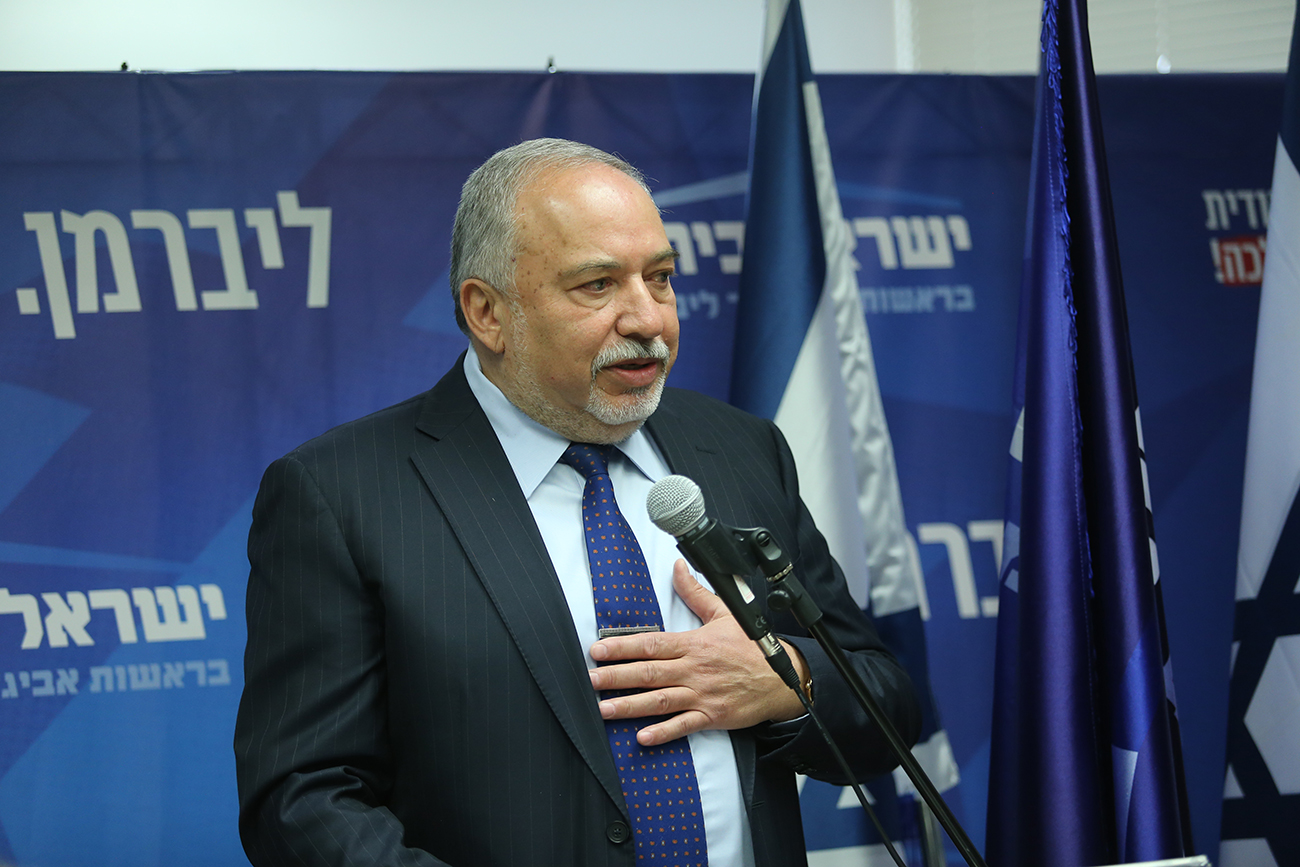 On Monday, Liberman announced that he would continue efforts to establish a unity government by Wednesday noon.
After which, he said, "each is on his own."
The main options currently under discussion are a unity government of Likud, Blue and White and Yisrael Beytenu, with a combination of other right-wing parties, according to President Reuven Rivlin's outline.
Another possibility - which has little chance - is a minority government with the participation of Blue and White, Democratic Union, Labor-Gesher and Yisrael Beytenu, with Joint List (of mainly Arab parties) supporting the government from outside.
In addition, there is another slim possibility for a minority government that includes only Blue and White, Yisrael Beytenu and Labor-Gesher, with the Democratic Union and Joint List supporting the outside.
Another possibility is a narrow right-wing government, made up of Likud, his right-wing bloc and Yisrael Beytenu - but this would only happen if the ultra-Orthodox and Liberman reach an agreement on the role of religion in civil life, and after Gantz's mandate expires.
Gantz's mandate ends Wednesday midnight. If he fails to form a government, Israel will enter for the first time in its history a period in which any MK can accept the mandate.
By law, 61 MKs can unite and sign a letter to the president, asking them to impose the mandate on one of the MKs, provided said MK agrees.
If there is indeed a 61-MK agreement on one candidate, the president will within two days give the mandate to that MK, who will have to begin negotiations for the government's assembly.
To that end, he or she is be given two weeks for negotiations, after which, if he or she fails, Israel will embark on a third consecutive election campaign.
First published: 19:51, 11.19.19