A senior police official said Monday that enforcement of coronavirus rules in Jerusalem is "different" to Tel Aviv, as Israel Police faced a backlash for allowing thousands to gather for two Haredi funerals in the capital.
The police presense in Tel Aviv, however, on Monday appeared to be larger than ususal with dozens of officers patrolling the city's Dizengoff Center in the morning hours, issuing tickers to 20 people drinking coffee and reading paper on benches, meters from one another.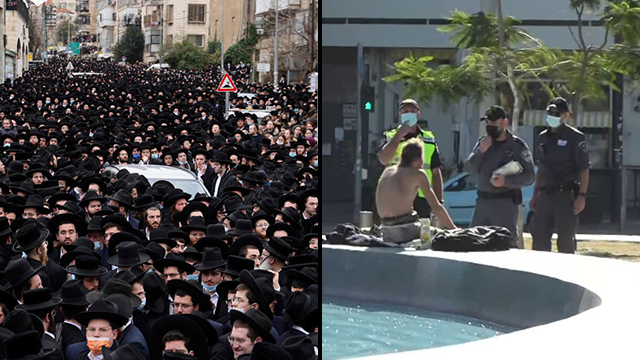 "If the police had dispersed them by force, hundreds would have been trampled," Chief Superintendent Assi Aharoni told Ynet TV, referring to the funerals in Jerusalem. "We managed to prevent about 60 buses from reaching the area [of the funerals] from other places in the country. About 15,000 residents attended the funeral, including thousands of children. On a normal day, 100,000 would have arrived."
Some Israelis have accused the police of selective enforcement after officers were seen asking homeless people in Tel Aviv to remove their makeshift tents and leave, citing health restrictions.
"Every incident has a commander in the field and he conducts a local situation assessment, examines all the circumstances and makes the decision. It is not right to compare the residents of Dizengoff to the ultra-Orthodox sector, to compare between Jerusalem and Tel Aviv," he said.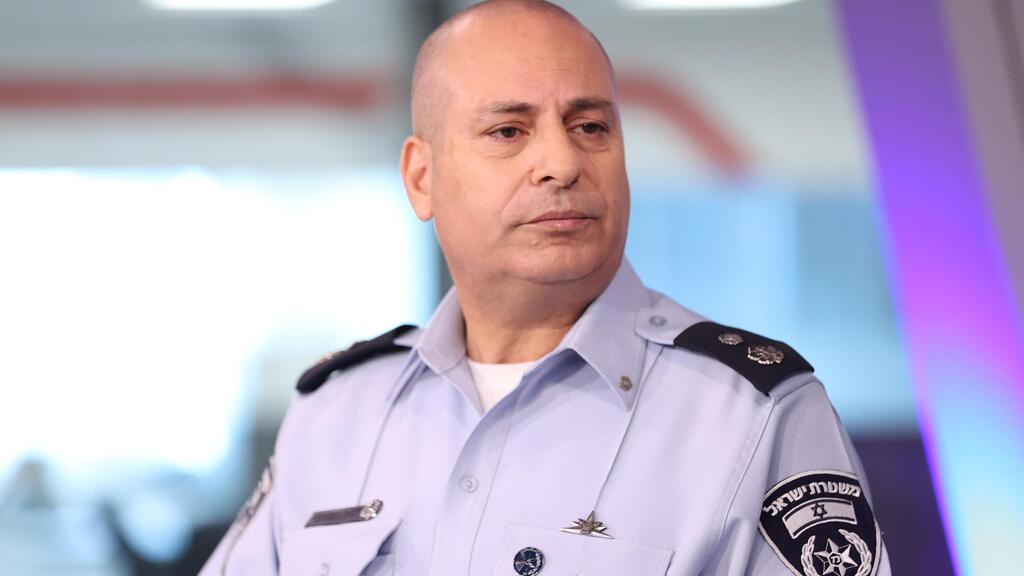 Aharoni said that everyone, "ultra-Orthodox, secular, Jews, Arabs," should "wake up" and follow the health guidelines.
"We are less preoccupied with a lone person sitting outside and wearing a mask, we are focusing our efforts on mass gatherings," he said. "Dizengoff Square was crowded and because of our actions today it is now empty. We are working to prevent and inform instead of enforce, it is also our responsibility."
People who were in the square this morning rejected the official's statements, saying the officers were reprimanding people sitting quietly on their own.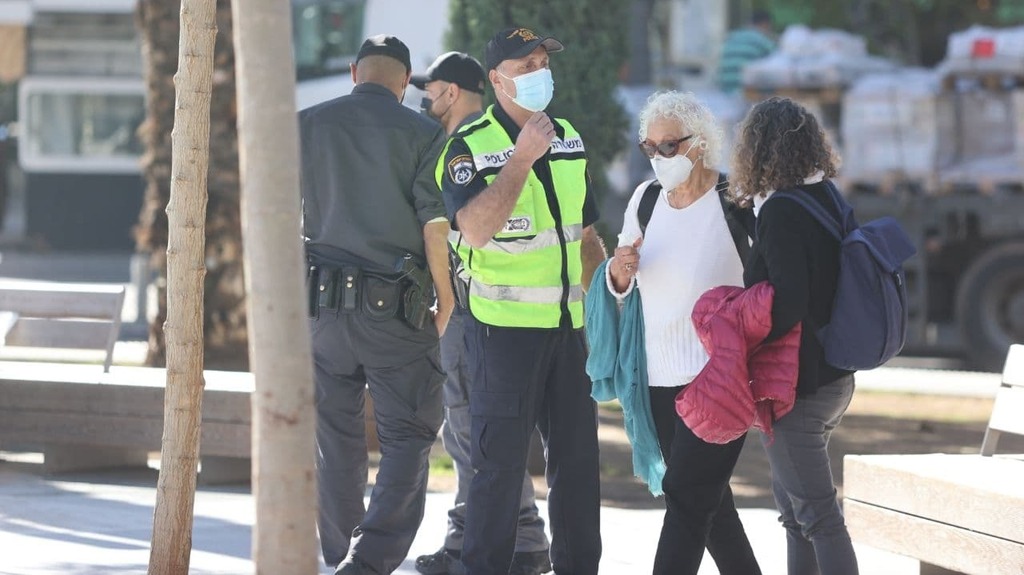 "A crowd is defined as over 10 people in the open air and it is not clear why they are harassing the Dizengoff Square," Mira Bauer, who was reprimaded by the police, told Ynet. "They say the square is crowded, but if I'm sitting in an open area alone, why does it bother anyone? I'm near the house and I'm alone. Where is the logic?" she said.
"I saw the pictures in Jerusalem. We want an explanation, why here in the open air people can not sit at a safe distance from one another?"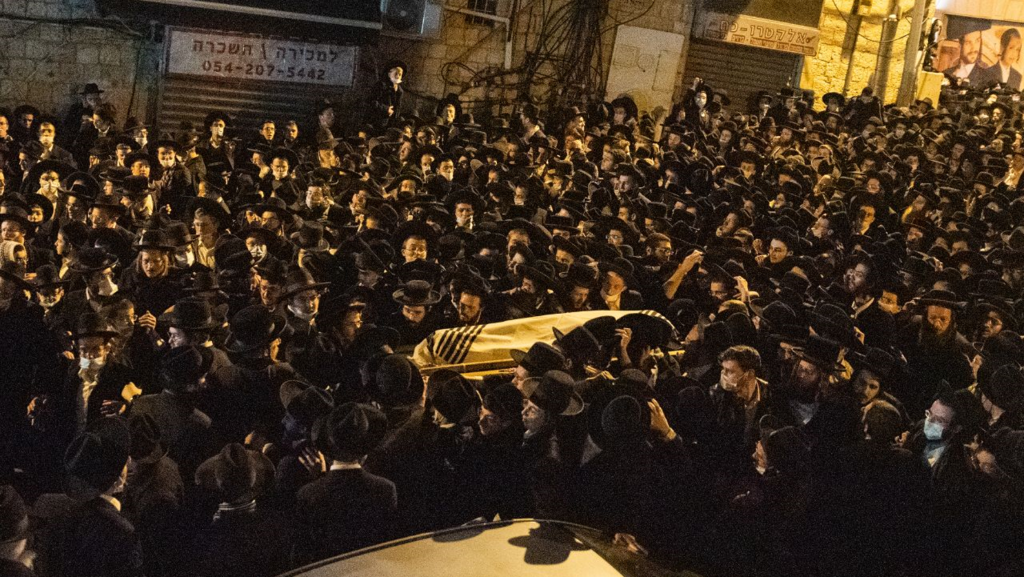 The mass funeral of Rabbi Yitzchak Aryeh Shiner, who died Sunday afternoon from coronavirus aged 98, took place just hours after over 10,000 people attended the procession for Rabbi Meshulam Dovid Soloveitchik, who also passed away from COVID aged 99, in the capial.
Haredi communities in other countries were also criticized for ignoring government-mandated health regulations. In the UK, Chief Rabbi Ephraim Mirvis last month issued a strong condemnation of an ultra-Orthodox wedding in London attended by hundreds that was broken up by police.