Five people were arrested as Jews and Palestinians clashed near the Damascus Gate in Jerusalem's Old City following the visit of a far-right lawmaker Thursday evening.
Dozens gathered to protest Police Commissioner Yaakov Shabtai's decision to postpone a march from there to the Temple Mount for fear it could spark violence between Jews and Palestinians in the city.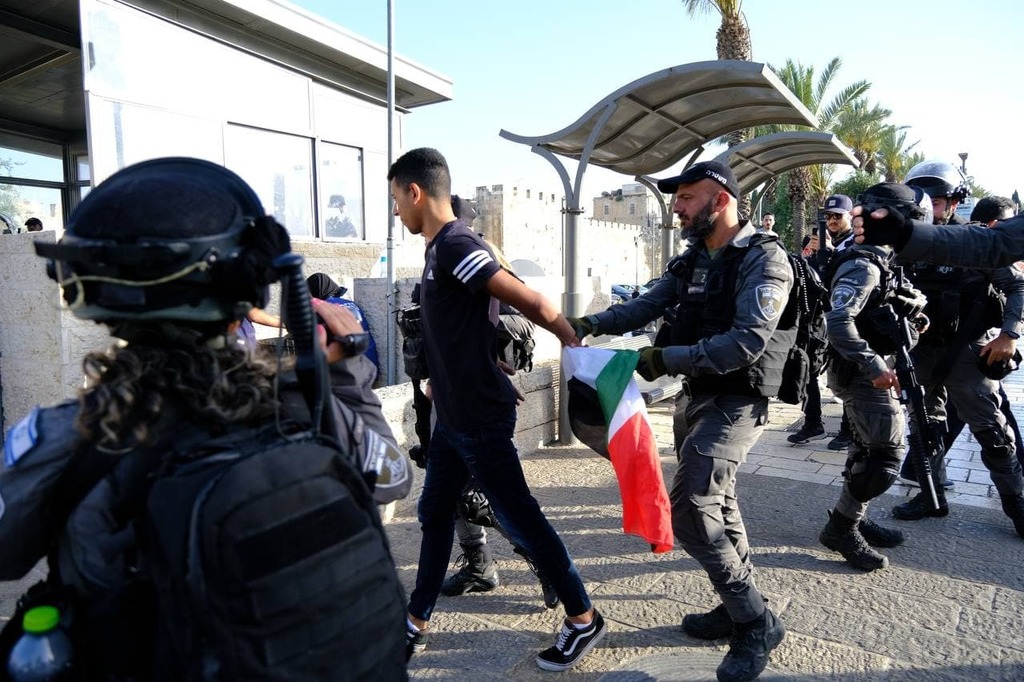 Religious Zionist party MK Itamar Ben-Gvir joined the protesters, slamming the police for "capitulating to Hamas" and declaring he "won't give up" on Jerusalem and the Old City.
"The fact that a member of Knesset in Israel cannot march through the Old City is a disgrace, a capitulation to Hamas and a win for terrorism," he told the crowd while noting he did not intend to confront police. "I came here to protest the decision of a failing police commissioner. We won't give up on Jerusalem and the Old City. It is ours."
After Ben-Gvir left the area, unrest erupted as two groups flying the Israeli and Palestinian flags clashed. Police officers used riot control measures, including several stun grenades.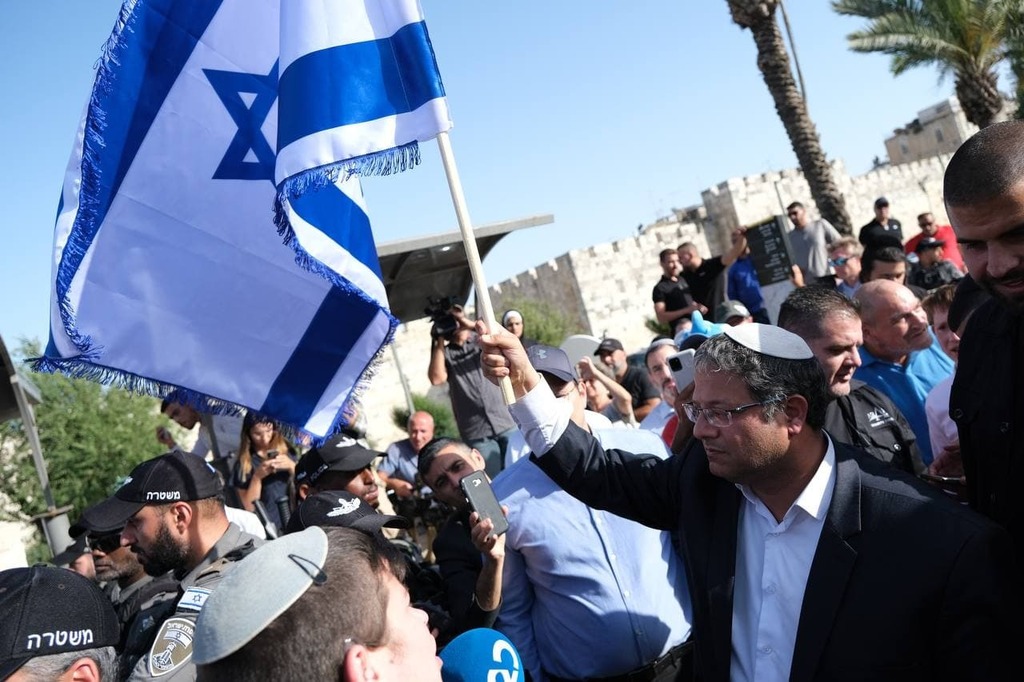 Ministers
voted Tuesday
to allow the controversial far-right march to take place in Jerusalem's Old City next Tuesday, June 15, with a new route to be decided between the rally's organizers and police.
The so-called "Flag Parade" normally takes place on Jerusalem Day that falls in May, but was interrupted this year when Hamas fired a barrage of rockets at the capital from the Gaza Strip, marking the start of an 11-day conflict between the IDF and the Palestinian enclave's terrorist factions.
It was also called off in 2020 due to the coronavirus pandemic.