Prime Minister Benjamin Netanyahu and Defense Minister Benny Gantz met on Sunday with U.S. envoy David Friedman to discuss the planned annexation of territory in the West Bank.
Also present at the meeting were Foreign Minister Gabi Ashkenazi and Knesset Speaker Yariv Levin.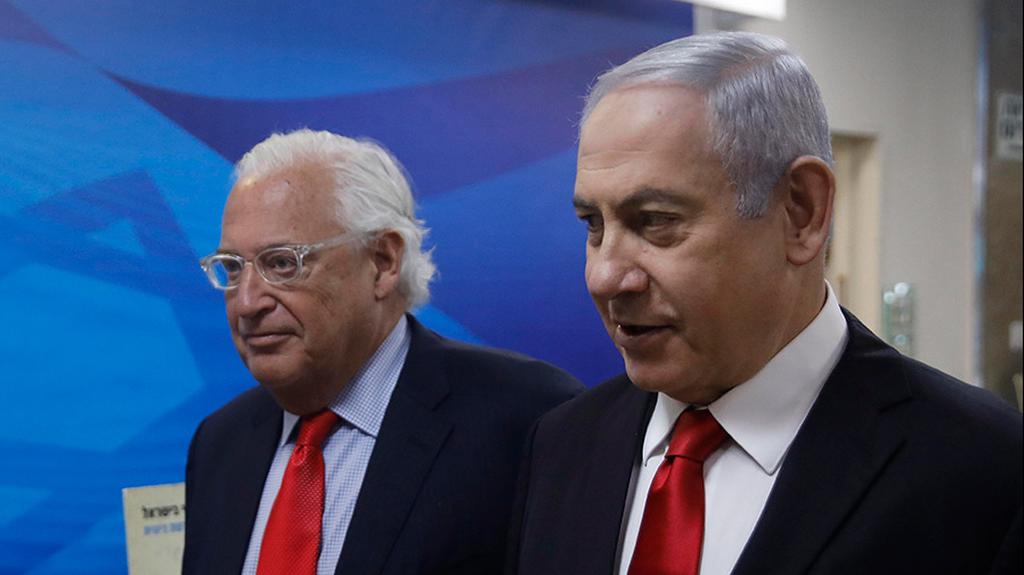 The meeting concluded with no official statement released. Another meeting was scheduled for a later date.
On Monday, foreign ministers of the European Union are expected to hold a conference call with U.S. Secretary of State Mike Pompeo over President Donald Trump's peace plan, which Washington unveiled in February.
In a meeting between German Foreign Minister Heiko Maas and Netanyahu last week, the visitor warned Israel of implementing annexation, stressing it is "incompatible" with international law.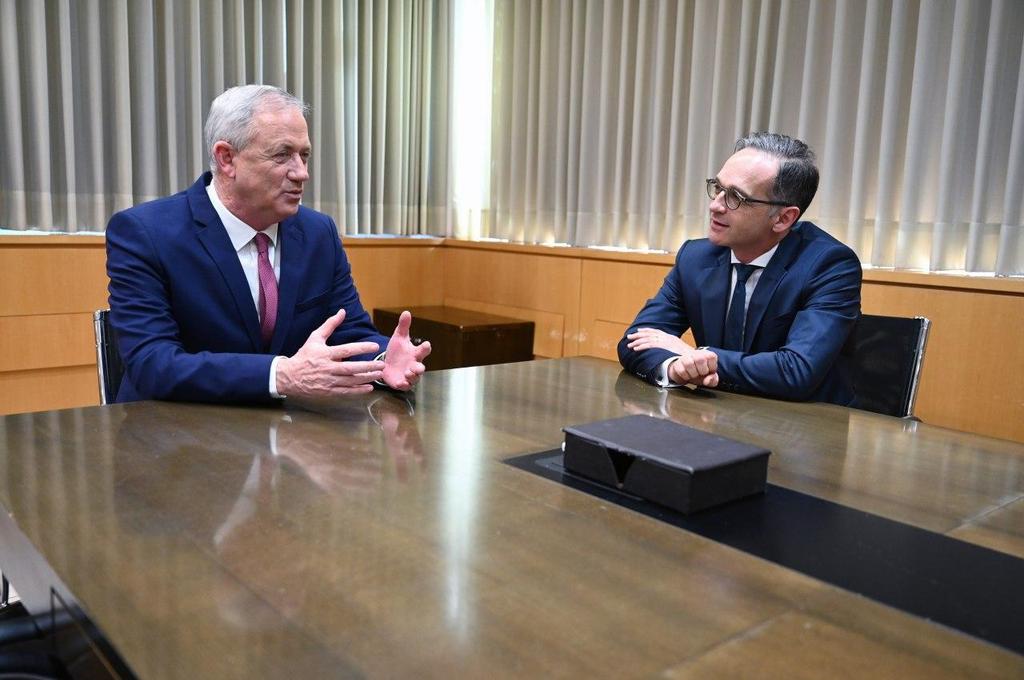 Another voice that had come out in opposition to the U.S. initiative was that of the West Bank settlers' leadership, who implored Netanyahu to heed their advice.
"We all want you to be the first prime minister who applied sovereignty, but we don't want you to be remembered as the prime minister who laid the foundations of a Palestinian State," Yesha Council (the umbrella body of settlement municipal councils in the West Bank) said in a statement released ahead of the premier's meeting with Friedman.
First published: 18:57, 06.14.20