Southern Israel was hit by repeated barrages of rocket fire from the Gaza Strip on Monday night, as Palestinian terror groups in the coastal enclave attacked civilian targets over what Hamas called Israeli "crimes and aggression" in Jerusalem.
There were no reports of injuries in the wave of attacks, which set off sirens in multiple locations in the south. Two people did go to the ER at Barzilai Medical Center in Ashkelon suffering from shock.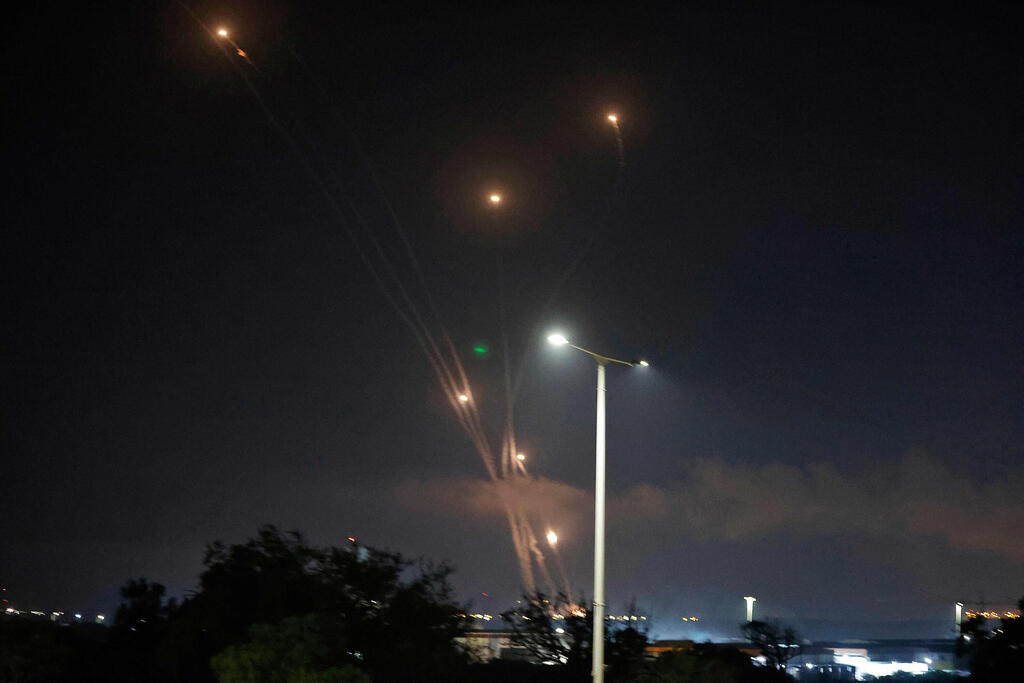 The IDF said that some 150 rockets were fired into Israel throughout the evening, most of them aimed at Gaza border communities.
One rocket fell in the southern city of Sderot on Monday night, causing some damage to a building and a road.
There were no casualties reported but a woman was treated for shock.
School has been cancelled throughout southern Israel on Tuesday and the IDF has closed some roads near to the Gaza border.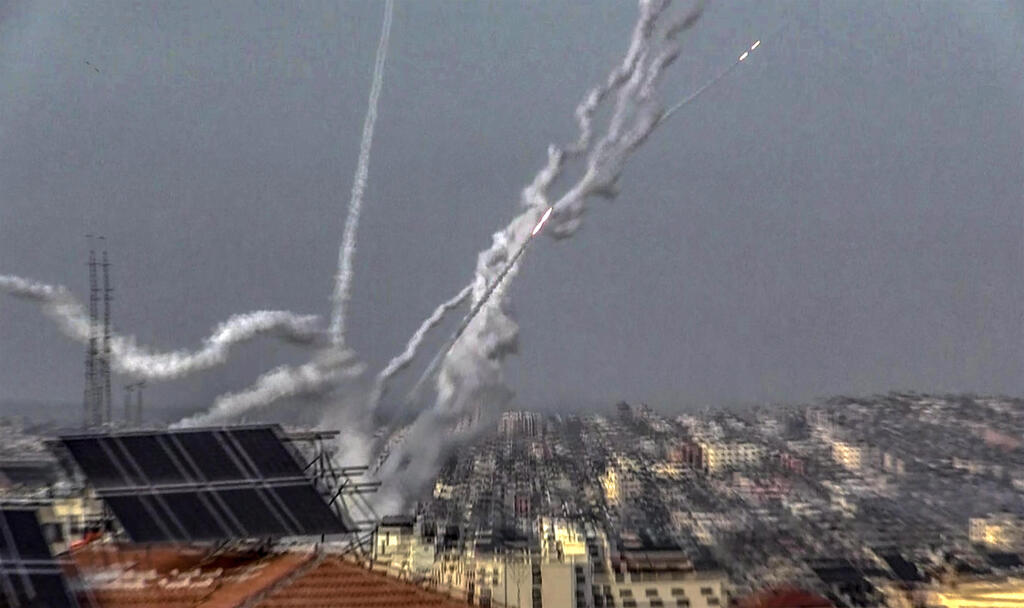 Israel was also bracing for rocket fire on the center of the country, including its cultural and economic hub of Tel Aviv.
Hamas, which rules Gaza, launched a rocket strike on the Jerusalem area shortly after 6pm Monday, having warned of a response if Israel did not withdraw its security forces from the Temple Mount compound and the East Jerusalem neighborhood of Sheikh Jarrah by then.
Both locations were the scenes of clashes between Palestinian protesters and Israeli security forces on Monday.
Following the rocket attacks, Islamic Jihad issued the statement: "Watch 9pm." The heavy rocket fire resumed soon after.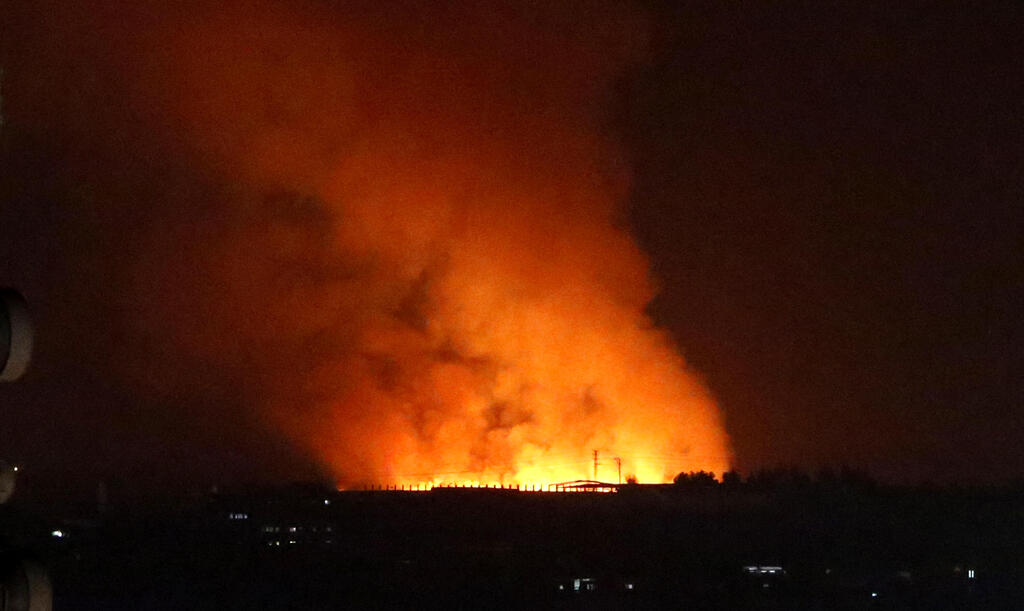 The IDF responded with airstrikes on Hamas targets throughout Gaza. The army said rocket launchers, two military posts and eight Hamas terrorists had been targeted.
The IAF attacks came after the security cabinet authorized a "significant airstrike" in the Gaza Strip, with no ground action.
An Israeli official said following the cabinet meeting that, "Hamas has to be dealt a hard blow, but we all understand our limitations. We have no will for major wars and there is nothing to be gained from them. Obviously we will pay a certain price, but they will pay a heavy price. Everyone hopes that this will be over by Eid al-Fitr - within two or three days."
Prime Minister Benjamin Netanyahu warned after the attack on Jerusalem on Monday that the terrorist groups in Gaza "have crossed a red line."
"Israel will respond with great force. Those who attack us will pay a heavy price," he said.
"The current confrontation could last for some time. We do not want an escalation, but those who do chose to escalate will feel our might."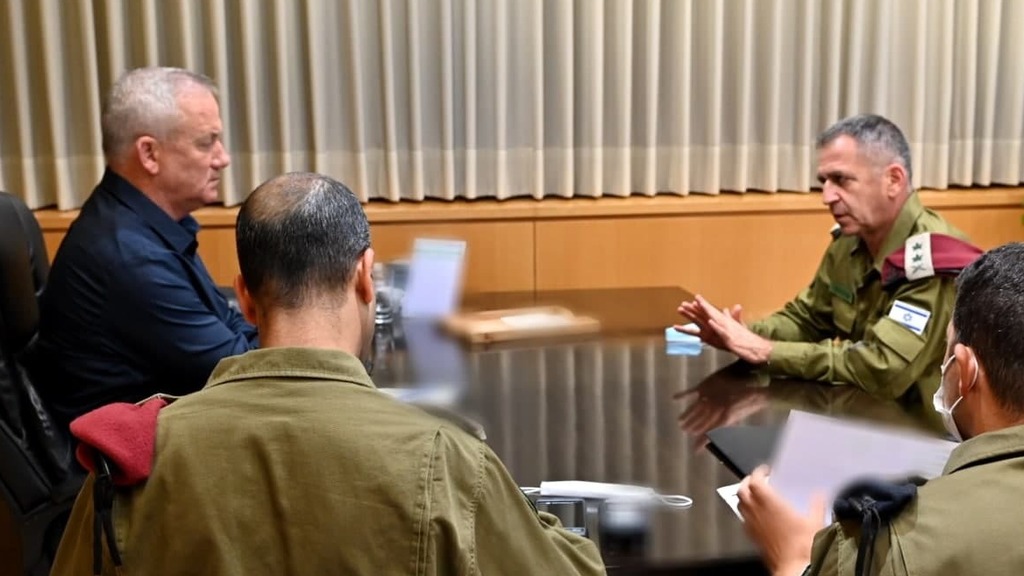 Defense Minister Benny Gantz signaled at the close of the cabinet meeting that Israel could resume targeted assassinations of Palestinian terror leaders.
"Hamas is bears the sole responsibility, and its senior officials will be responsible and pay the price for their aggression," he said.
"The offensive operations [in Gaza] are expected to continue until we achieve the objectives that we have set," said Gantz, who served as IDF chief of staff during the 2014 Gaza war.
"We have approved various offensive activities that will severely harm Hamas and the other terrorist organizations and ensure Israel's security and the return of long-term calm."
The Hamas military wing, meanwhile, warned that if Israel harmed civilian infrastructure or the homes of Gaza residents, "the response will be stronger and more painful than expected."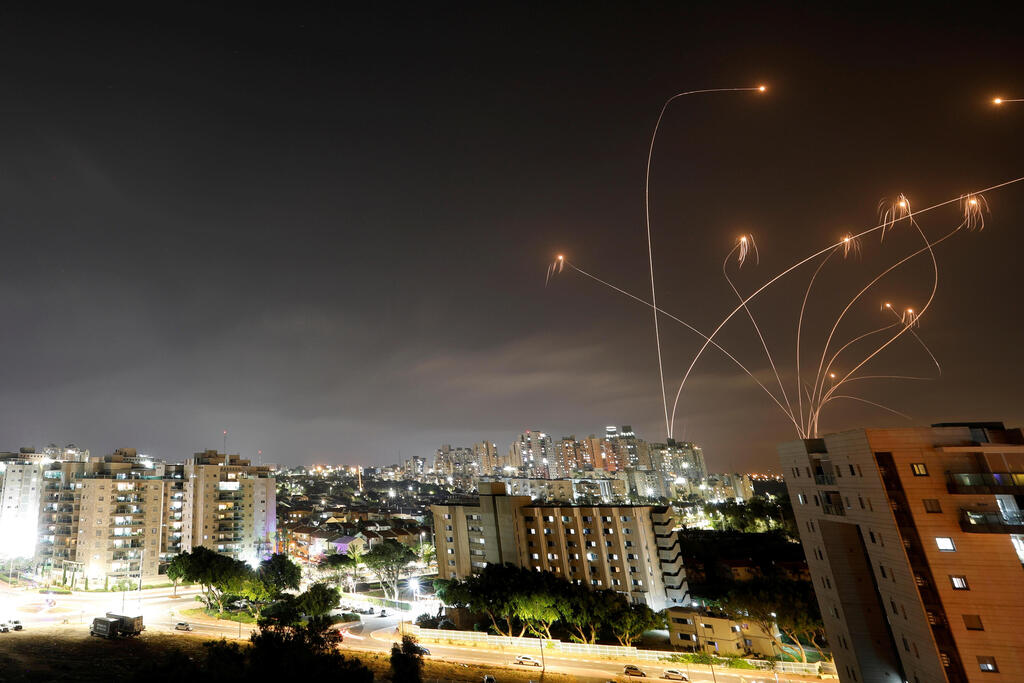 In Gaza, health officials reported a total of 20 deaths in the airstrikes Monday, including nine children.
It did not provide a breakdown, but at least seven members of a family, including three children, were killed in a blast in the northern town of Beit Hanoun.
It was not immediately clear if the blast was caused by an airstrike or errant rocket. The IDF said a rocket had misfired.
Ashraf al-Masri, a member of the family, said there was an explosion outside the house.
"We don't know where it came from," he said. "We are trying to get the children for burial but the situation is difficult in Beit Hanoun and we are afraid to leave our houses."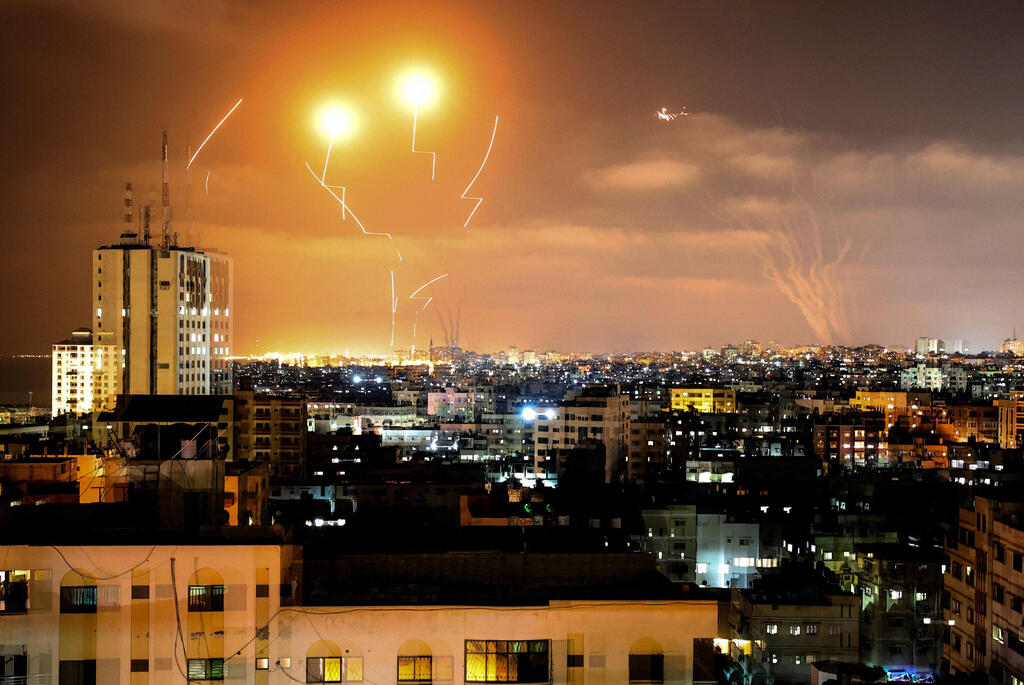 Abu Obeida, a spokesman for Hamas' military wing Izz al-Din al-Qassam Brigades, said the rocket attacks were a response to what he called Israeli "crimes and aggression" in Jerusalem.
"This is a message the enemy must understand well," he said.
First published: 22:40, 05.10.21