The Knesset convened at 4pm Sunday for a stormy session to swear in the coalition government of hard-right Naftali Bennett and centrist Yair Lapid, bringing an end to Benjamin Netanyahu's 12 consecutive years as prime minister.
The new government will also mark the end of a political crisis that sparked four elections in two years, including two rounds of voting during the coronavirus pandemic.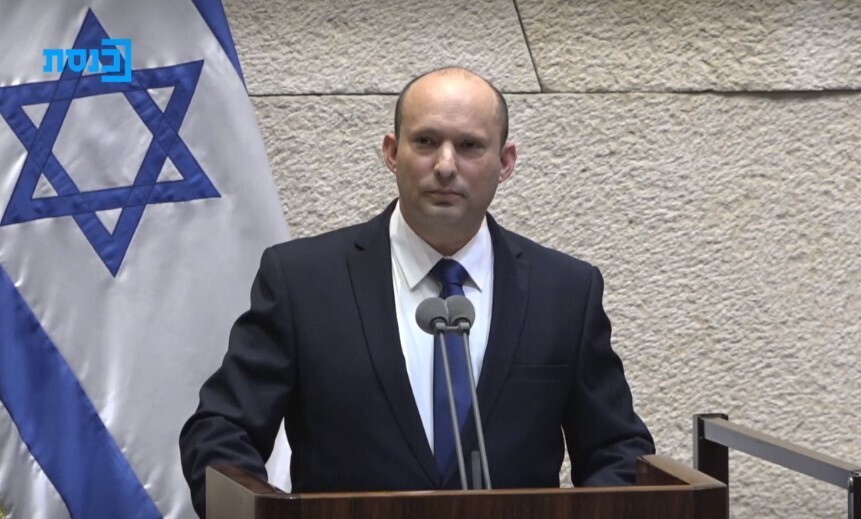 The new rotation government of 27 ministers was expected to win the support of 61 MKs — the slimmest of majorities in the 120-strong parliament— even as Netanyahu
continued his efforts
to foil its establishment until almost the last minute.
Netanyahu failed to form a government after the country's March 23 election, a task that his political opponents
managed with minutes to spare
on June 2.
Bennett, a hawkish high-tech millionaire, will serve as prime minister for two years before Lapid, a former finance minister and journalist, takes over.
His speech to parliament was interrupted by shouting from members of the outgoing government, including ministers and MKs from Netanyahu's Likud party, who accused Bennett of lying to his voters in order to take power.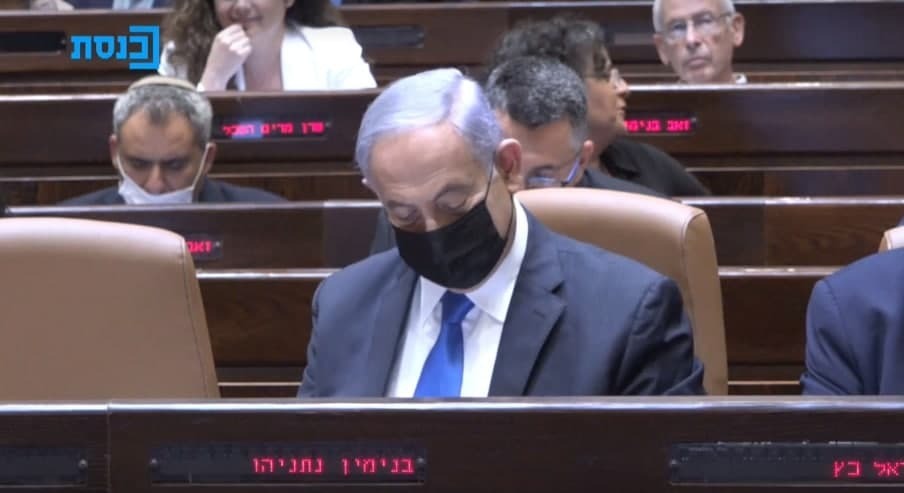 Netanyahu loyalists, shouting "shame" and "liar", frequently interrupted Bennett as he spelled out the new coalition's policies.
Departing Knesset Speaker Yariv Levin, also of Likud, struggled to maintain order in the chamber and threatened to expel lawmakers from the session.
Bennett meanwhile praised his predecessor for his dedication to the country.
"Thank you, Prime Minister Netanyahu," Bennett said, addressing his former mentor.
"I have seen you more than once in the small hours of the night, [bearing] the weight of responsibility. Benjamin and Sara, along the way we did not always agree but you both sacrificed a lot to serve our nation."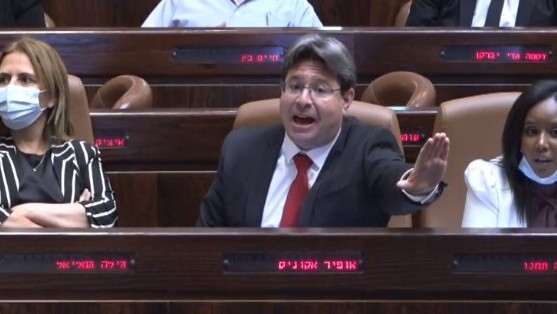 Addressing the incessant heckling from right-wing MKs at him, Bennett said that "as loud as your screams are, so is your failure in governance."
Speaking before the inauguration of his rainbow coalition government, Bennett said he was "proud to sit with those of a different opinion" and thanked Lapid — the politician who was the driving force in forming the country's new government — saying "without him, we would have not got here."
Echoing his predecessor's policy on Iran, Bennett said that a renewal of the 2015 nuclear deal with Iran "would be a mistake that would again grant legitimization to one of the darkest and violent regimes in the world."
Israel, he said, will not allow the Islamic Republic to obtain nuclear weapons.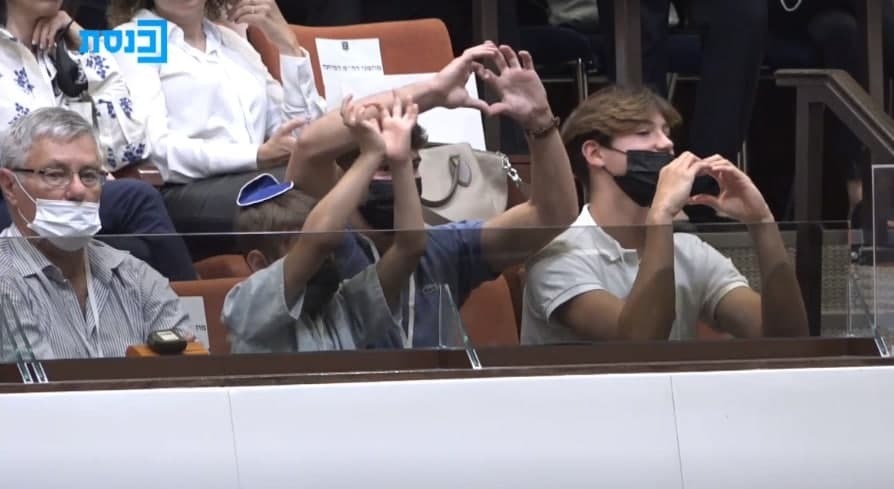 Regarding the ceasefire in the Gaza Strip after last month's 11-day conflict, Bennett warned that if Hamas again attacked Israel, it would be met with a strong response.
"I hope the ceasefire in the south will continue, but if Hamas will choose the way of violence against Israelis again, it will run into a wall of steel," he said.
Bennett also thanked U.S. President Joe Biden for "years of commitment to Israel's security", and for "standing by Israel" during the May conflict.
He said his government would pursue good relations with U.S. Democrats and Republicans, while Netanyahu was criticized for clearly favoring the GOP and accused of destroying links to the Democratic Party.
"The government will make an effort to deepen and enhance our relations with both parties - bipartisan," Bennett said.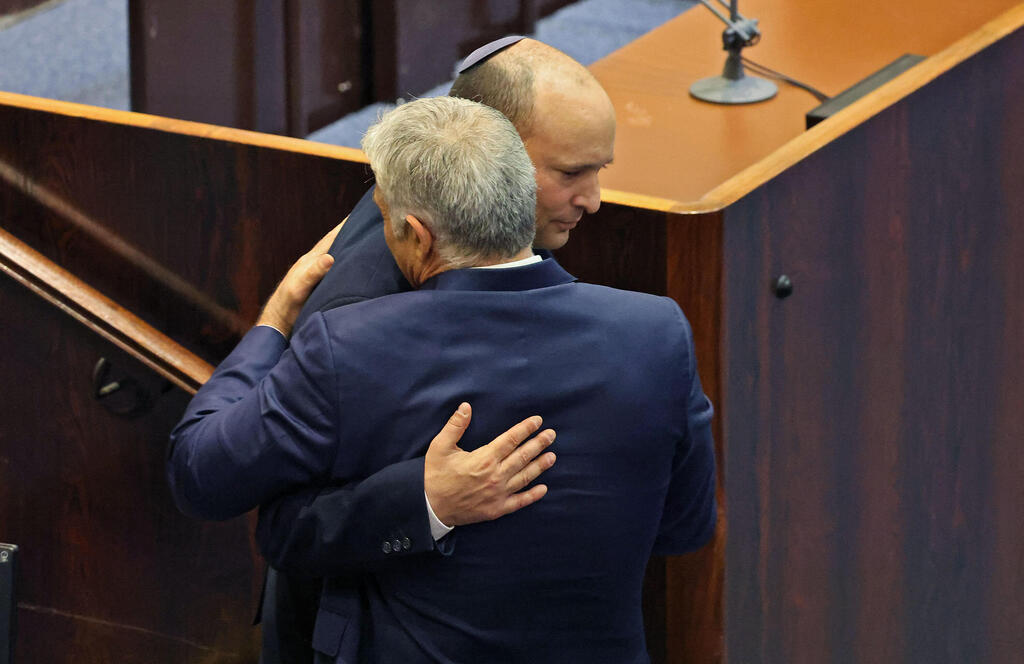 Taking the podium after Bennett, Lapid called off his planned speech, saying he was ashamed that his 86-year-old mother had to witness the raucous behavior of his opponents.
In brief remarks, Lapid said he wanted to "ask for forgiveness from my mother."
"I wanted her to be proud of the democratic process in Israel. Instead, she, along with every citizen of Israel, is ashamed of you and remembers clearly why it's time to replace you," he said.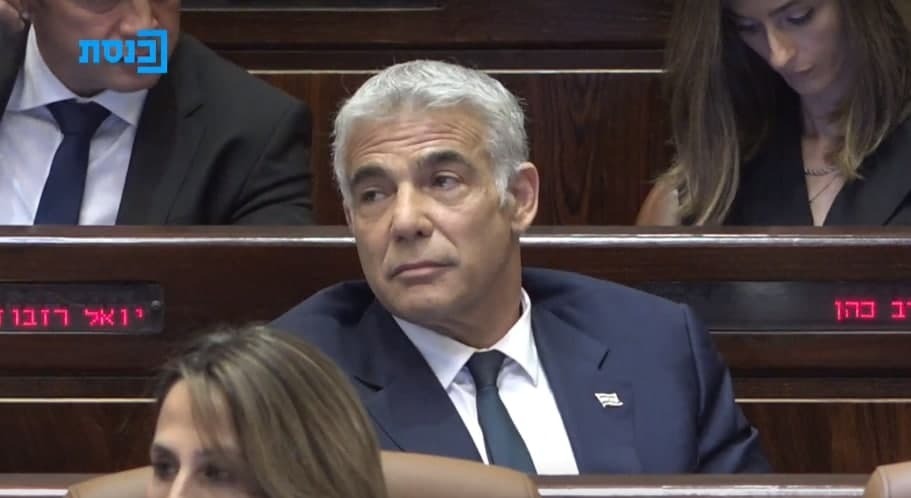 Bennett and Lapid have cobbled together a coalition of parties from across the political spectrum, including - for the first time one that represents the Arab minority that makes up a fifth of the country.
Mansour Abbas, the head of Ra'am party that is joining the coalition, told Knesset his faction would advance the interests of Palestinian citizens of Israel from within the new government.
He said Ra'am was making great sacrifices for the sake of his constituents, and would try "to advance a dialog that will bring about better, new, principled relations for all citizens of the state: Jews and Arabs."
Abbas said that the partnership in the new government "will also bridge the gaps on the national level and the religious level."
He said that combatting crime and violence that has plagued Arab communities in Israel is a "top priority."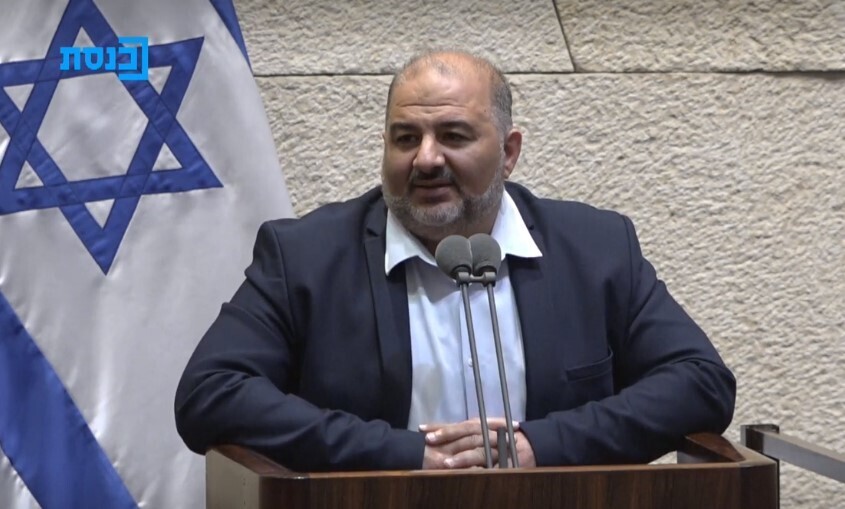 Hoping to keep their disparate coalition together, Bennett and Lapid plan largely to avoid sweeping moves on divisive international issues such as the Palestinians while they focus on domestic reforms.
Members of the Knesset convened Sunday afternoon in the presence of President Reuven Rivlin and Supreme Court Chief Justice Esther Hayut to approve the new government.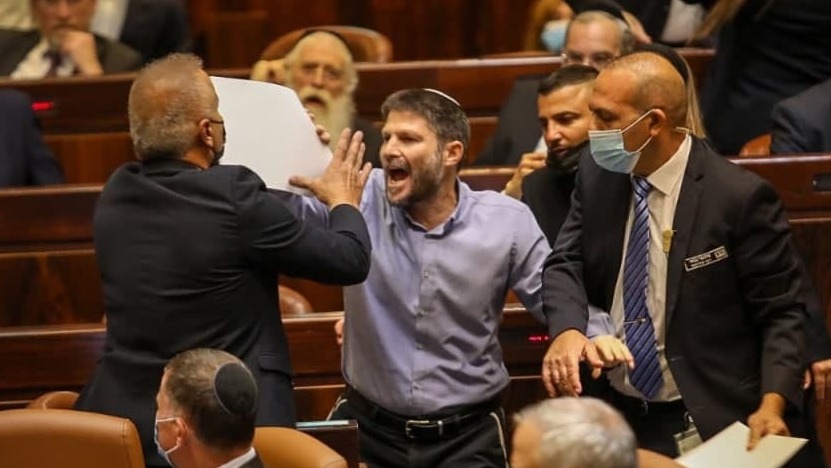 In a fiery speech, Prime Minister Netanyahu vowed to lead his Likud Party back to power.
Netanyahu was slated to become opposition leader later Sunday when parliament is expected to approve a vote of confidence in the new coalition.
He made clear he has no plans on giving up leadership of the Likud Party.
He vowed to "continue the great mission of my life, ensuring the security of Israel."
He added: "If it is destined for us to be in the opposition, we will do it with our backs straight until we topple this dangerous government and return to lead the country in our way."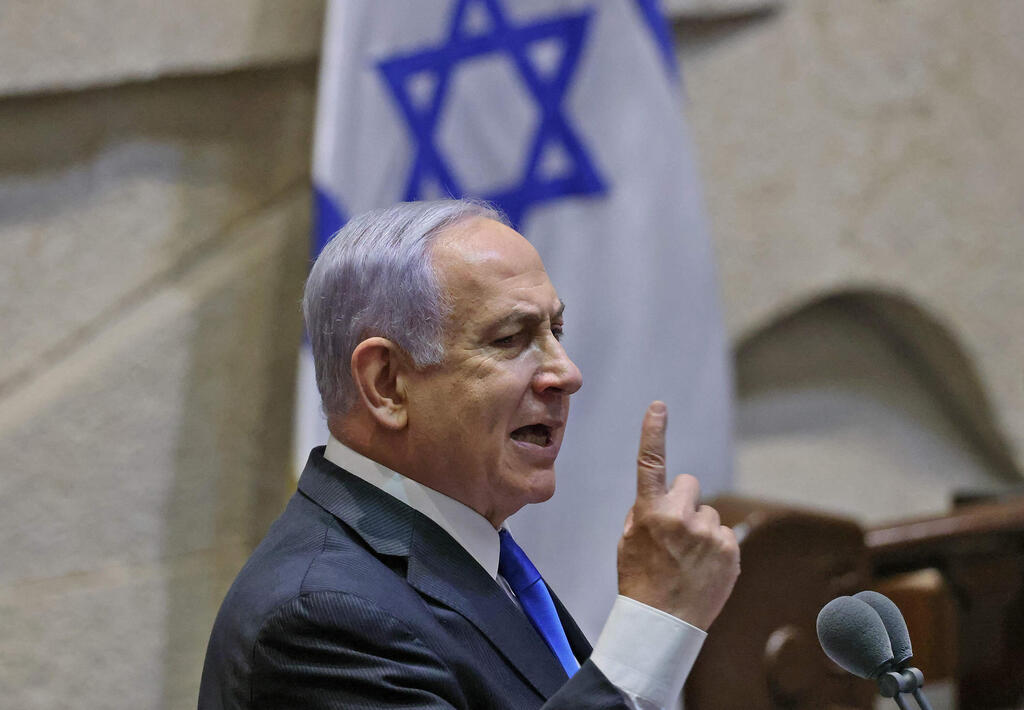 A new Knesset speaker, Mickey Levy from Yesh Atid, was then to be elected and preside over the vote to approve the government and over the swearing-in of its ministers.
Both Bennett and Lapid have said they want to bridge political divides and unite Israelis under a government that will work hard for all its citizens.
Their cabinet faces considerable diplomatic, security and financial challenges: Iran, a fragile ceasefire with Palestinian militants in Gaza, a war crimes probe by the International Criminal Court, and economic recovery following the coronavirus pandemic.
On top of that, their patchwork coalition of parties commands only a razor-thin majority, and will still have to contend with Netanyahu — who is sure to be a combative head of the opposition.
First published: 16:46, 06.13.21