Prime Minister Benjamin Netanyahu pleaded not guilty on Monday to multiple corruption charges at the resumption of his trial some six weeks before Israeli voters again go to the polls to decide on the country's next leadership.
"I confirm the written answer submitted in my name," Netanyahu said, standing before a three-judge panel in a heavily-guarded Jerusalem District Court.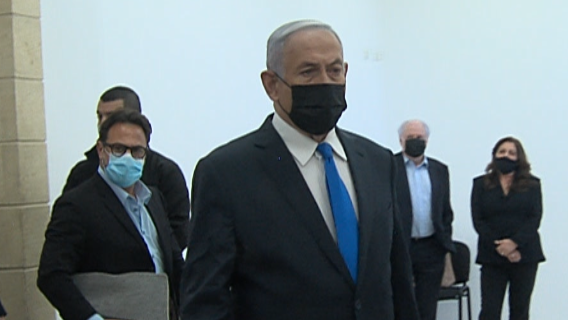 He was referring to a document his lawyers gave the court last month in which they argued he was not guilty of charges of bribery, breach of trust and fraud.
The prime minister then thanked the court and departed, leaving his legal team to continue responding to the charges without him.
Netanyahu, the first Israeli prime minister to be indicted while in office, was charged last year over allegations that he accepted improper gifts and sought to trade regulatory favors with media moguls in exchange for positive coverage.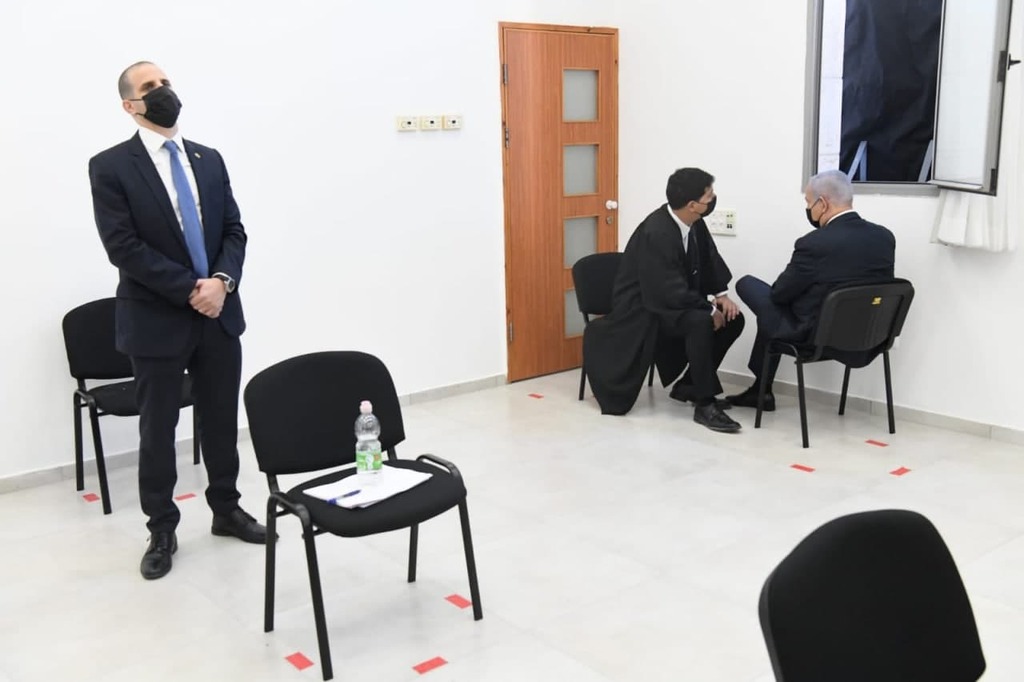 The combative 71-year-old prime minister blasted the charges as "fabricated and ludicrous" ahead of his first court appearance in May 2020, and has claimed to be the victim of a witch-hunt.
Repeatedly suggesting the charges against him have been trumped up, Netanyahu has taken direct aim at his hand-picked attorney general and former cabinet secretary, Avichai Mandelblit, who
issued the indictments
in November 2019.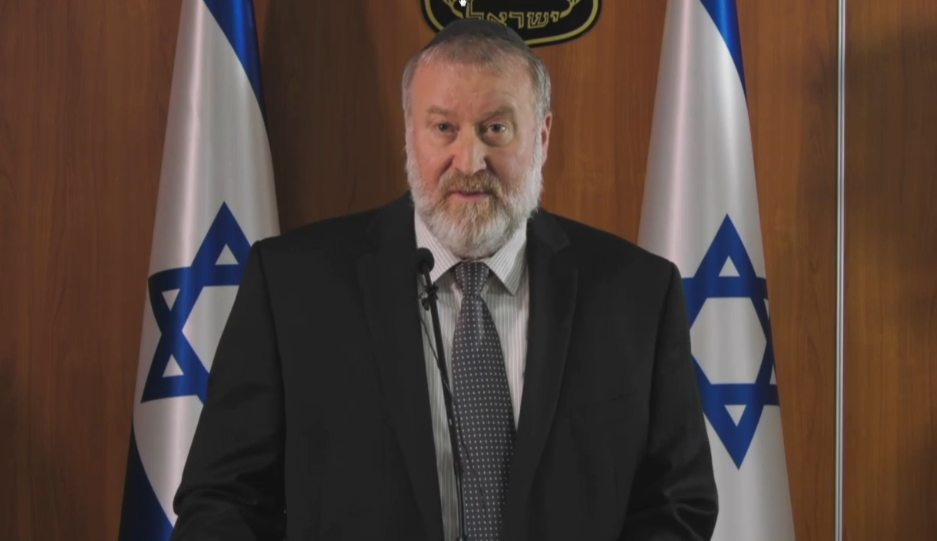 At the Monday hearing, which was pushed back multiple times due to coronavirus restrictions, Netanyahu was compelled to appear in person to deliver the defendant's formal response to the allegations.
The prime minister arrived under heavy security at the court, where some streets were blocked to traffic. Likud ministers and MKs did not accompany Netanyahu to the court, as they did during his previous appearance, due to coronavirus restrictions.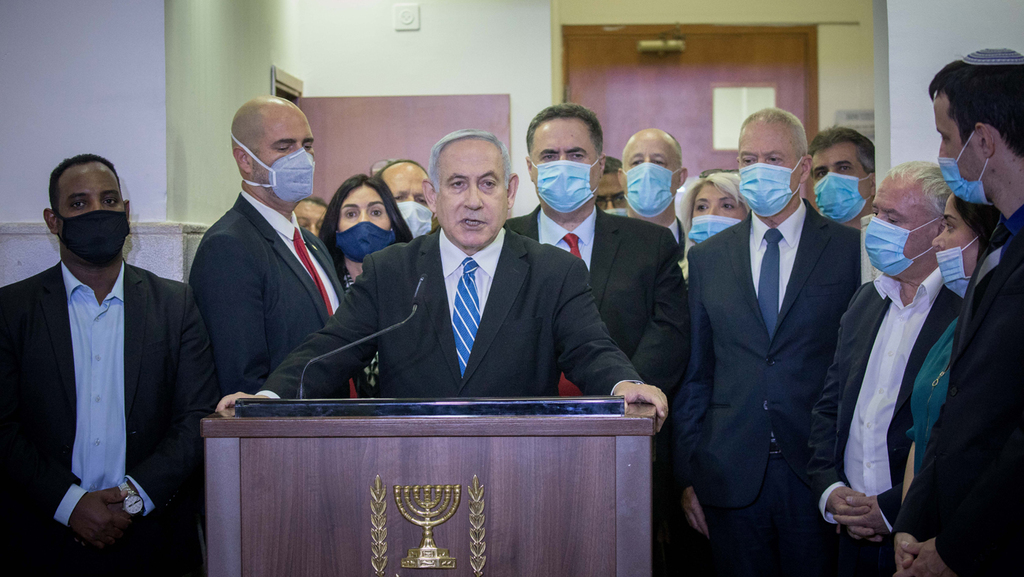 The prime minister himself on Sunday also asked his supporters not to come to the court, in a video he posted on Facebook.
"I know you are planning on coming to the court tomorrow. I know you want to offer me strength in the face of the crumbling and deceitful cases against me," he said. "For your health, I'm asking you, don't come."
Anti-Netanyahu protesters nevertheless gathered in front of the court building, shouting slogans against the prime minister and carrying banners.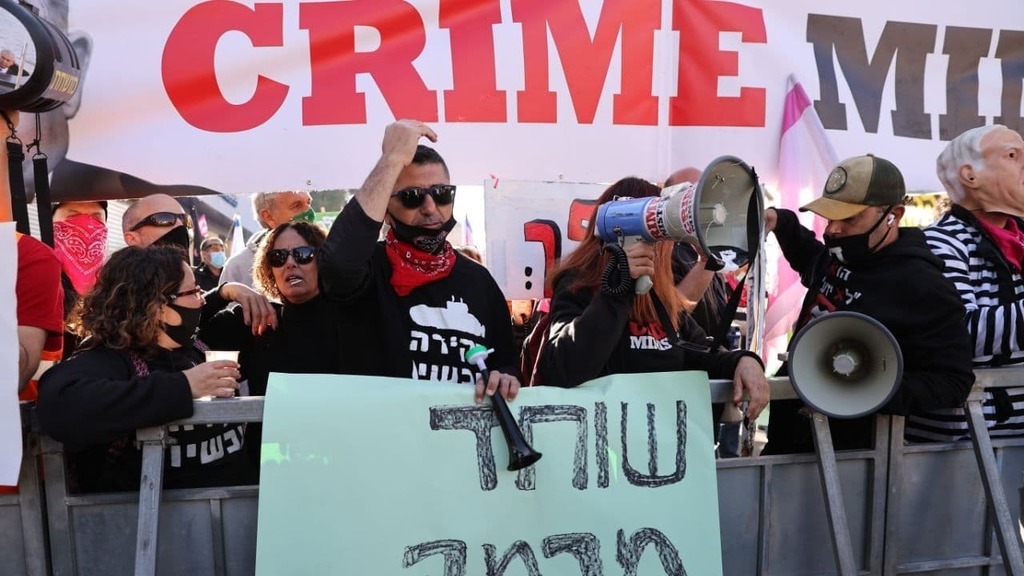 Monday's court session marked the beginning of the trial proper, with subsequent sessions focused on testimony and evidence.
The trial schedule may force Netanyahu to appear in court multiple times a week, as he campaigns ahead of Israel's fourth election in less than two years to be held on March 23.
Knesset speaker and Netanyahu loyalist Yariv Levin insisted the court must "postpone" the trial's upcoming phase. Levin charged that it was unfair for the prosecution to present its case during the election campaign, while the defense rebuttals are scheduled for after election day.
The charges against Netanyahu are divided into three separate cases.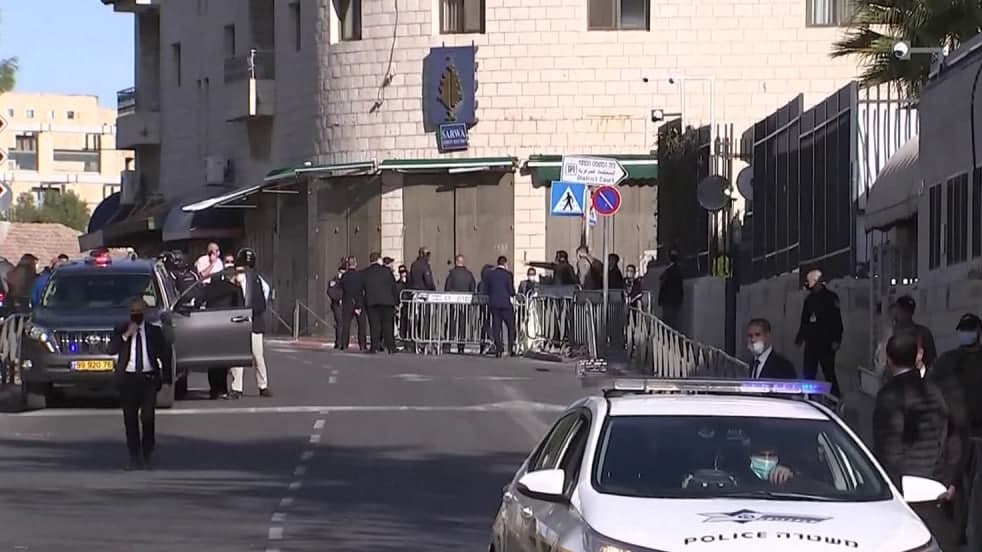 The most serious - known as Case 4000, in which the premier is accused of bribery, fraud and breach of trust - centers on the allegation that Netanyahu negotiated with Shaul Elovitch of the telecommunications giant Bezeq to secure positive coverage on his Walla! news site in exchange for government policies benefiting Bezeq.
Elovitch and his wife were also indicted.
Case 2000 concerns allegations Netanyahu sought a deal with Arnon Mozes, the owner of
Yedioth Aharonoth
newspaper, that would have seen it give him more favorable coverage. Mozes is also the publisher of Ynet.
Elovitch and Mozes also appeared in court on Monday.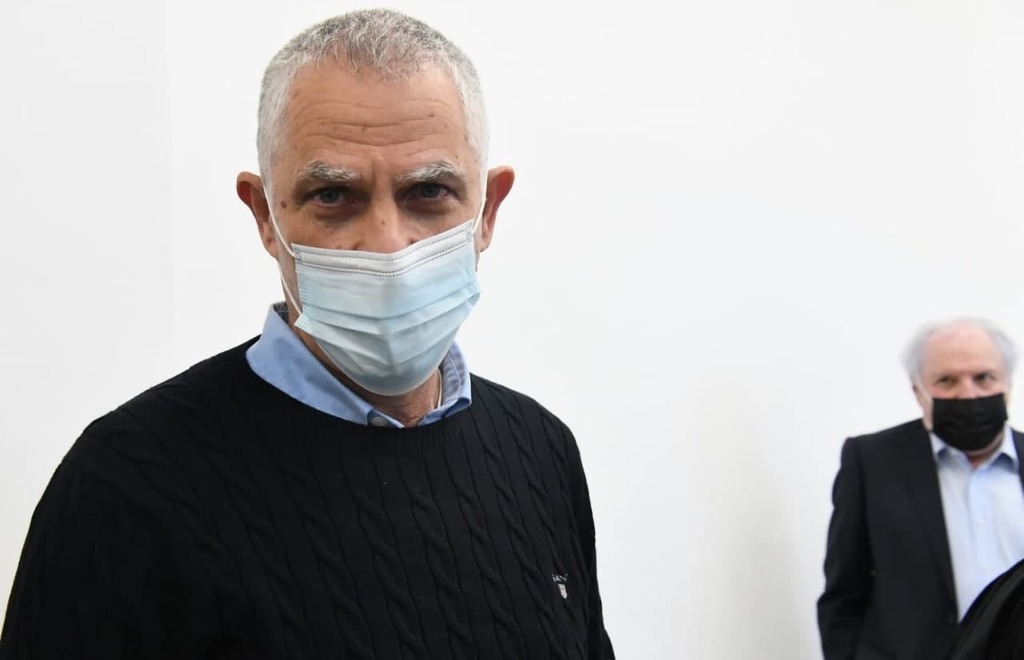 Case 1000 involves allegations Netanyahu and his family received gifts, including luxury cigars, champagne and jewelry estimated to be worth more than NIS 700,000 ($213,000), from wealthy individuals, in exchange for financial or personal favors.
First published: 08:39, 02.08.21