Indian police announced Thursday four suspects have been arrested in connection to an explosion outside of the Israeli embassy in New Delhi earlier this year.
On January 29, a "low density" bomb detonated outside the mission. No casualties were reported in the incident but several vehicles were damaged. The timing of the explosion — the 29th anniversary of the establishment of diplomatic ties between Jerusalem and New Delhi — raised suspicions the incident may have been a targeted attack on the embassy.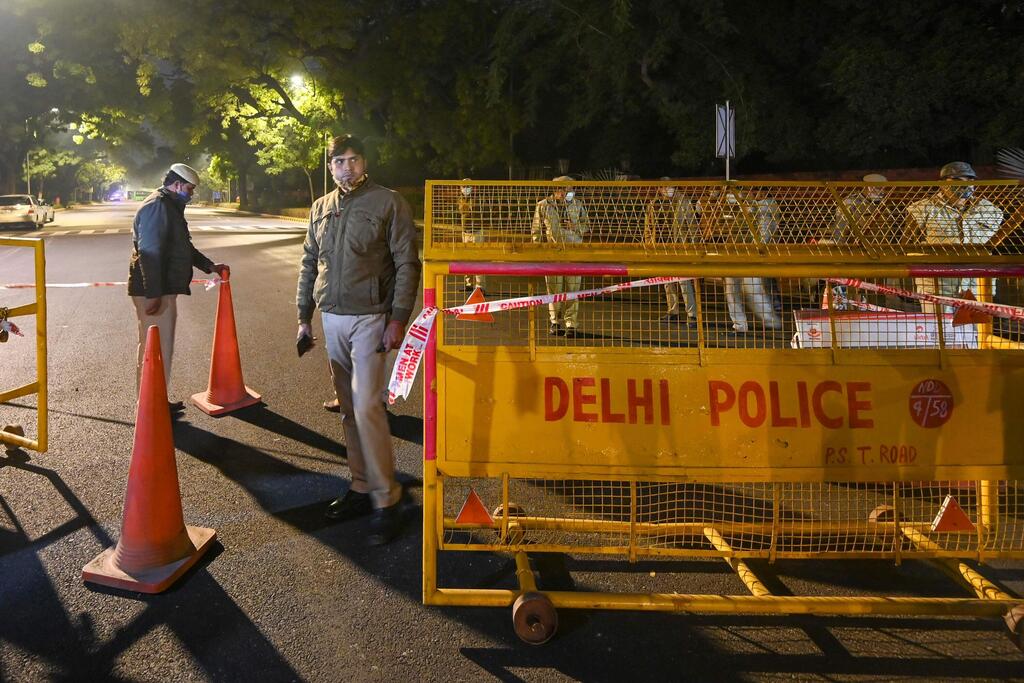 According to local reports, the four men, all college students aged 21–25 hailing from the city of Kargil in Kashmir, had been investigated several times but authorities have yet to specify a motive for the attack.
Local police had reportedly released security footage showing the suspects placing a small explosive device outside the embassy.
The Hindustan Times reported back in April that an investigation by Indian counterterrorism agencies concluded the attack was engineered by Iran's Islamic Revolutionary Guard Corps' Quds Force and was carried out remotely by a local Shi'ite cell.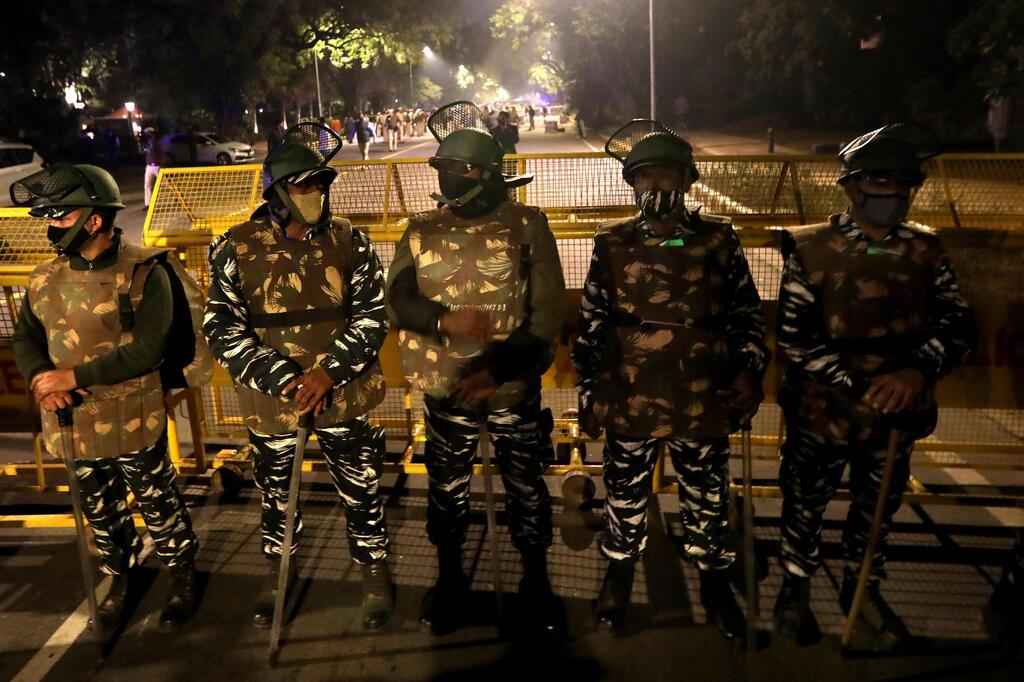 Indian security officials claimed the blast was an act of revenge for the death of several Iranian officials in alleged Israeli and U.S. operations over the previous year.
Indian investigators found a letter addressed to Israel's Ambassador to India Ron Malka, who the note labeled as a "terrorist in a terrorist nation," vowing vengeance for the U.S. killing of top Iranian commander Qassem Soleimani and the assassination of Iranian nuclear scientist Mohsen Fakhrizadeh November 2020, which Iran attributes to Israel.