Naftali Bennett on Wednesday met with the leader of the Islamist Ra'am party, Mansour Abbas, for the first time as the Yamina leader appears to move forward with his plans to form a unity government.
The meeting was held at Bennett's office in the Knesset.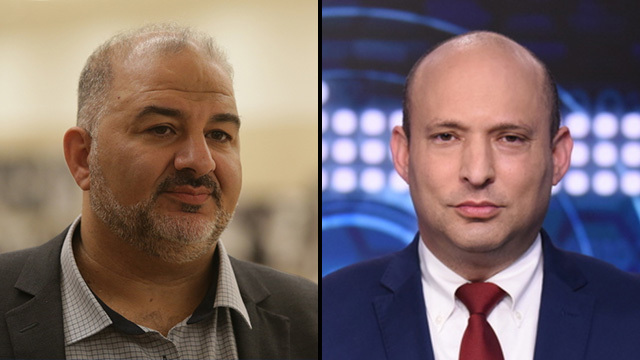 A political bloc opposing Prime Minister Benjamin Netanyahu, which includes Bennett, is currently working on a draft for the establishment of a unity government that they aim to present to President Reuven Rivlin. Netanyahu is currently the candidate tasked with forming coalition, but he appears at dead end since he cannot gather 61 seats needed.
"The two discussed the positions of both parties in light of the current political situation, and the meeting went well," a statement from the right-wing party said.
Following Bennett's meeting with Abbas, Yamina chairman then met with New Hope leader Gideon Saar.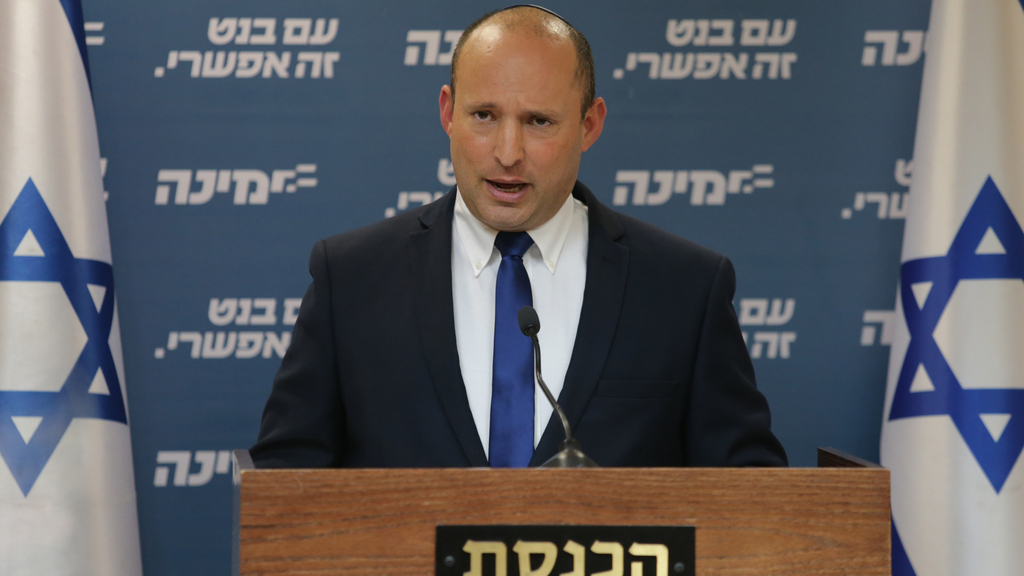 Bennett and Abbas have never been personally acquainted and held no direct talks or meetings before. Bennett apparently agreed to reach out to Abbas after photos began circulating on social media, showing Ra'am leader hugging Knesset Speaker Yariv Levin and shaking hands with Amir Ohana and Miri Regev during a meeting with Likud officials.
Before March 23 elections, Bennett said he will never form a government backed by the Islamist party and demanded from Netanyahu to do the same.