At least five Iranian-backed militiamen were killed Monday in an air raid on targets near the Damascus airport and around the southern city of Daraa, according to the London based Syrian Observatory for Human Rights.
The attack that was attributed to Israel also wounded seven Syrian soldiers as rockets destroyed a Syrian air defense battery as well as a weapons depot belonging to the militia force.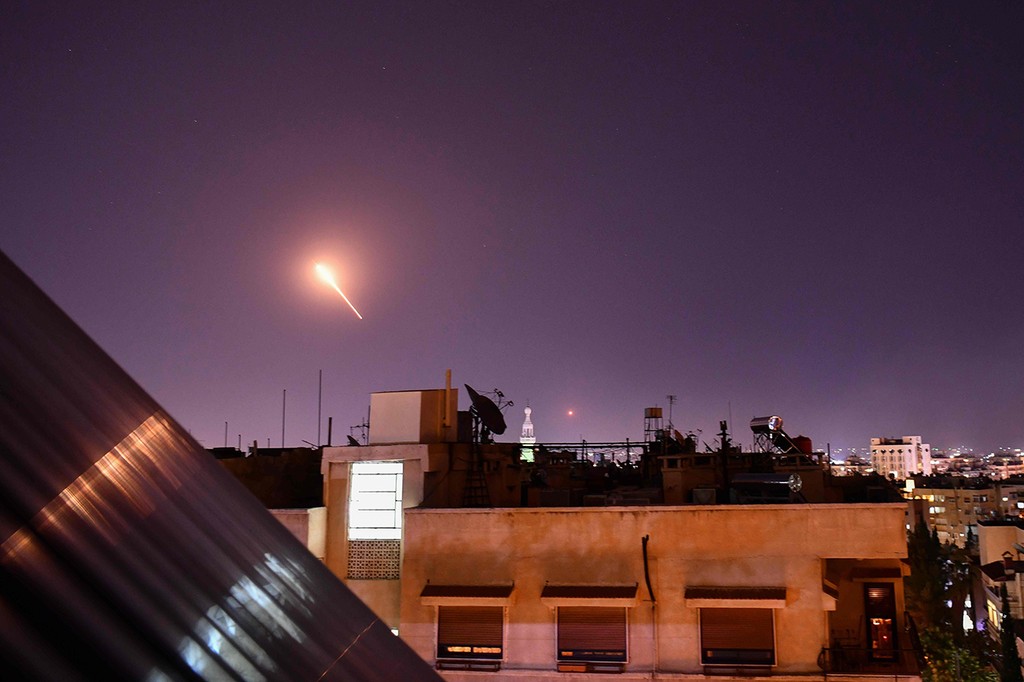 "At least six Israeli missiles hit several positions belonging to regime forces and pro-Iran militias south of Damascus," Observatory head Rami Abdul Rahman told AFP.
"Air defenses did not intercept a single target," he said, adding it was unknown if there were casualties and the extent of damage remained unclear.
The Syrian military said the country's air defenses responded on Monday to Israeli air raids in south Damascus and residents said loud explosions rocked the capital.
The air raids, which came just before 10 p.m. (1900 GMT), continued for more than 15 minutes. Residents reported hearing at least four explosions in the capital.
A military official quoted in Syrian state media said the attack was carried out by Israeli jets that took off from the Golan Heights, which Israel seized from Syria in the 1967 Six-Day War. The unnamed official said air defenses responded and downed most of the missiles.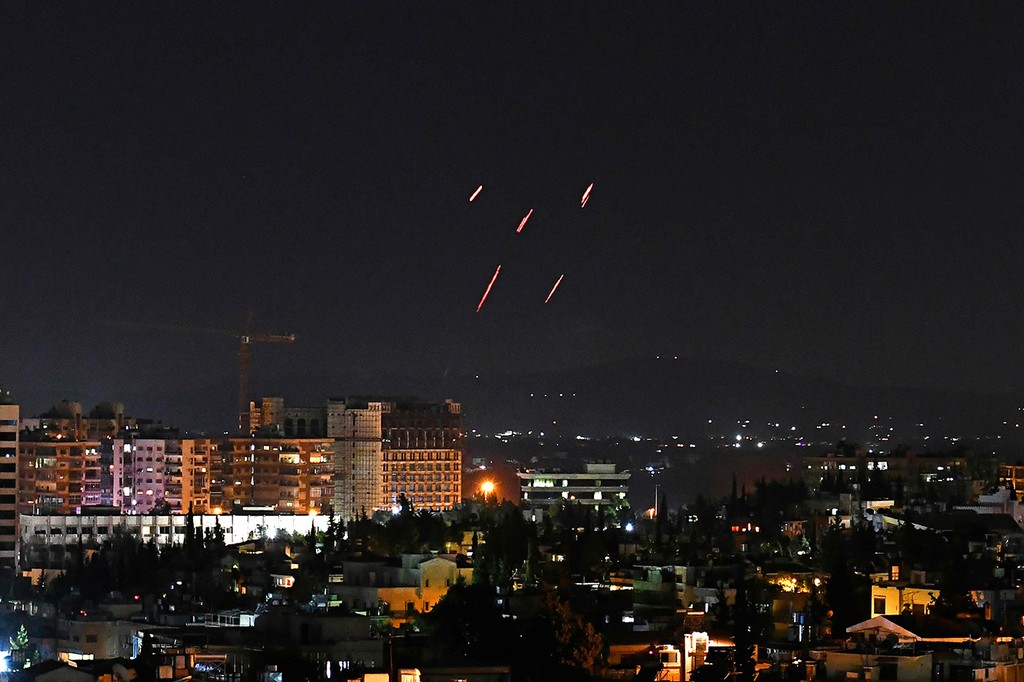 Syrian military defectors said the strike targeted a major Iranian-run ammunition depot in Jabal al Mane near the town of Kiswa, where Iranian Revolutionary Guards have long been entrenched in a rugged area almost 15 km (9.3 miles) south of the center of Damascus.
Other strikes hit Muqaylabiya and Zakiya towns near Kiswa where Lebanese pro-Iranian Hezbollah militia are deployed with other pro-Tehran militias in strength, according to two senior army defectors.
The Britain-based Syrian Observatory for Human Rights, which monitors the country's civil war, said the suspected Israeli strikes targeted government and Iranian militia posts.
The bases in eastern, central and southern Syria which Israel had hit in recent months are believed to have a strong presence of Iranian-backed militias, according to intelligence sources and military defectors familiar with the locations.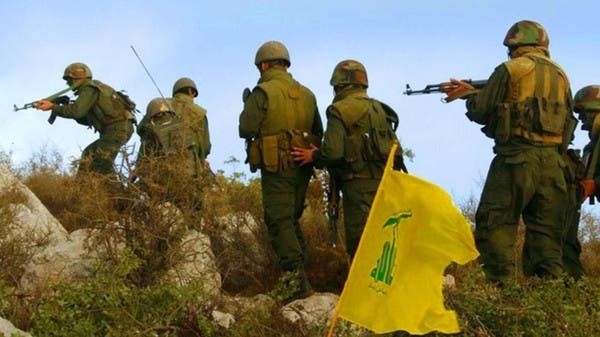 Syria never publicly acknowledges that the strikes target Iranian assets in a country where Tehran's military presence has covered most government-controlled areas.
Western intelligence sources say Israel's stepped up strikes on Syria in the last few months are part of a shadow war approved by Washington and part of the anti-Iran policy that has undermined in the last two years Iran's extensive military power without triggering a major increase in hostilities.
Israel has acknowledged conducting many raids inside Syria since the start of the civil war in 2011 where it sees Iran's presence as a strategic threat.
Israeli defense officials have said in recent months that Israel would step up its campaign against Iran in Syria where, with the help of its proxy militias, Tehran has expanded its presence.
First published: 08:47, 07.21.20