Israel on Sunday inaugurated a memorial in honor of South Lebanon Army (SLA), who fought alongside Israelis in the First Lebanon War.
Defense Minister Benny Gantz, IDF Chief of Staff Aviv Kochavi attended the ceremony honoring the fallen soldiers, some 21 years after SLA was dissolved following the IDF's withdrawal from southern Lebanon on May 24, 2000.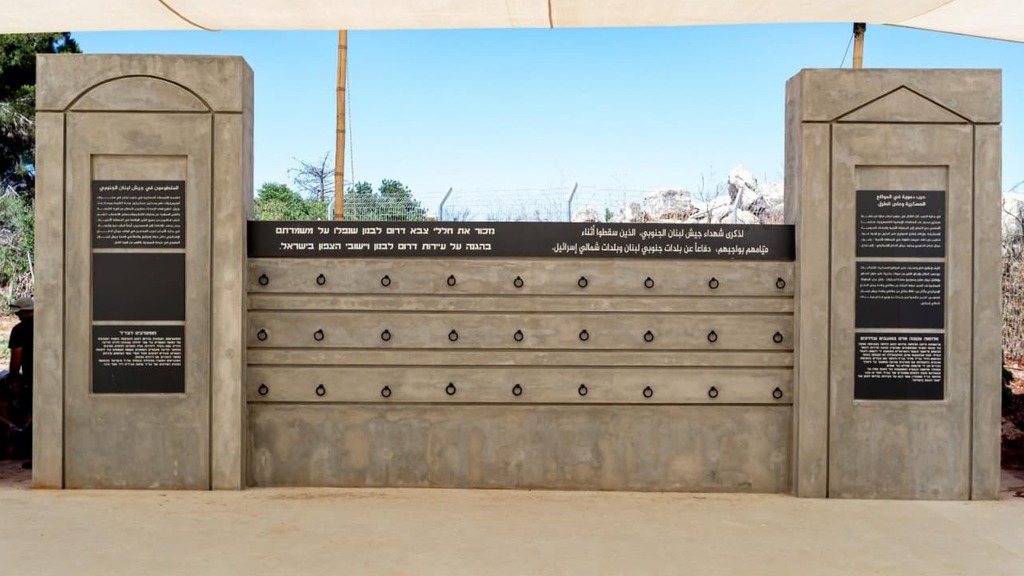 The SLA - made up mostly of Christian Lebanese soldiers - worked alongside IDF forces for over 20 years to thwart terror activities and operations near the border with Israel. Some of the soldiers became Israeli citizens after Israel officially left Lebanon.
Sunday's ceremony was also attended by former members of the SLA, and some of the bereaved families. During the ceremony, some of the SLA commanders who fought alongside Israel were awarded for their service and a special memorial prayer was read in both Hebrew and Arabic.
"About 21 years ago, the gate to Lebanon was closed in a gesture that symbolized the end of hostilities," said Kochavi a speech lauding the SLA soldiers.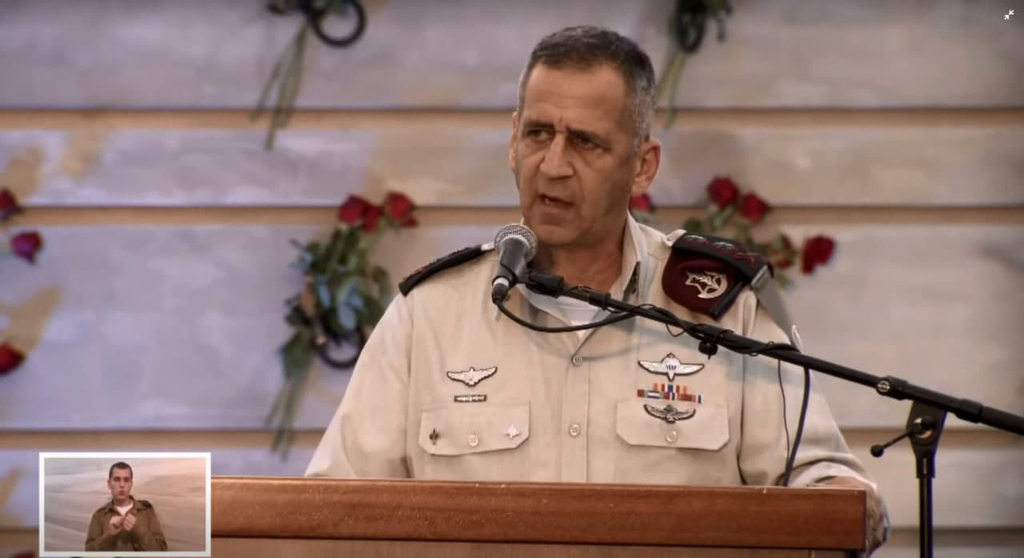 "This period left us with a debt. A debt of honor and appreciation to you, the fighters of the Southern Lebanon Army, who fought by our side.
"Lebanon is your homeland, where you were born and raised and where you chose out of true patriotism, to establish the SLA and fight against the terrorist organizations that worked against you and Israel," the chief of staff added.
"Lebanese and Israeli soldiers were deployed side by side, along and across the border, reporting to each other and covering each other. I stand here not only as chief of staff but as someone who served in Lebanon with you."
Kochavi added this is the first time in Israel's history the country awarded soldiers who were not part of the IDF. "From now on, everyone will know who you are, who you were, and remember what you did."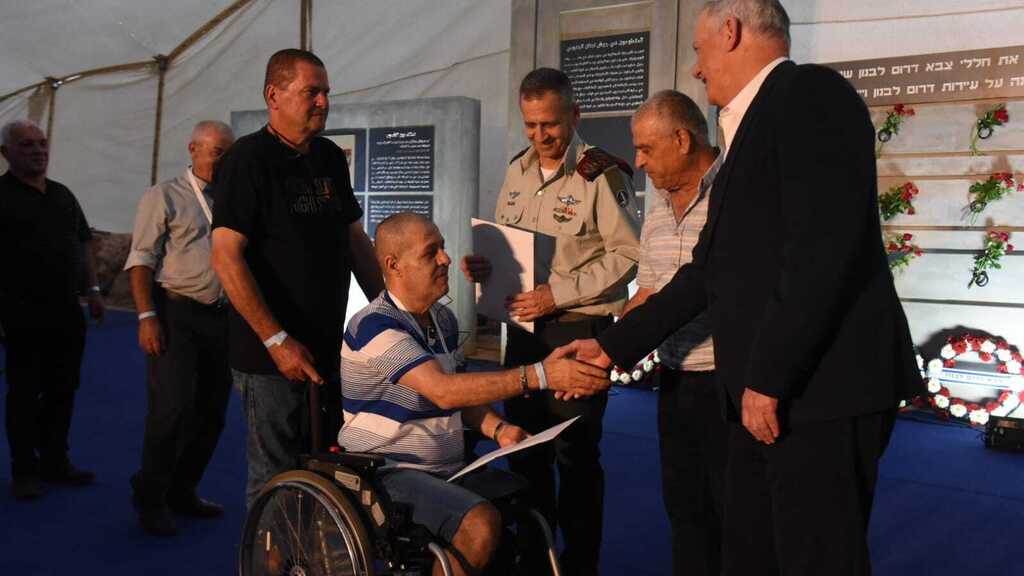 Kochavi also acknowledged that former SLA soldiers living in Israel still face difficulties to this day.
"I know your hardships and challenges and we will do everything we can to fix them. Over the years we have not done enough as an army, as a society and as a country. We have not done enough to take care of you. But better late than never."
Gantz also thanked the SLA and its former soldiers in his speech.
"You worked for your homeland and southern Lebanon, and you chose to be our brothers and work for peace in a war-torn environment. It excites me to see your children grow up here, speak Hebrew and enlist in the IDF," said Gantz.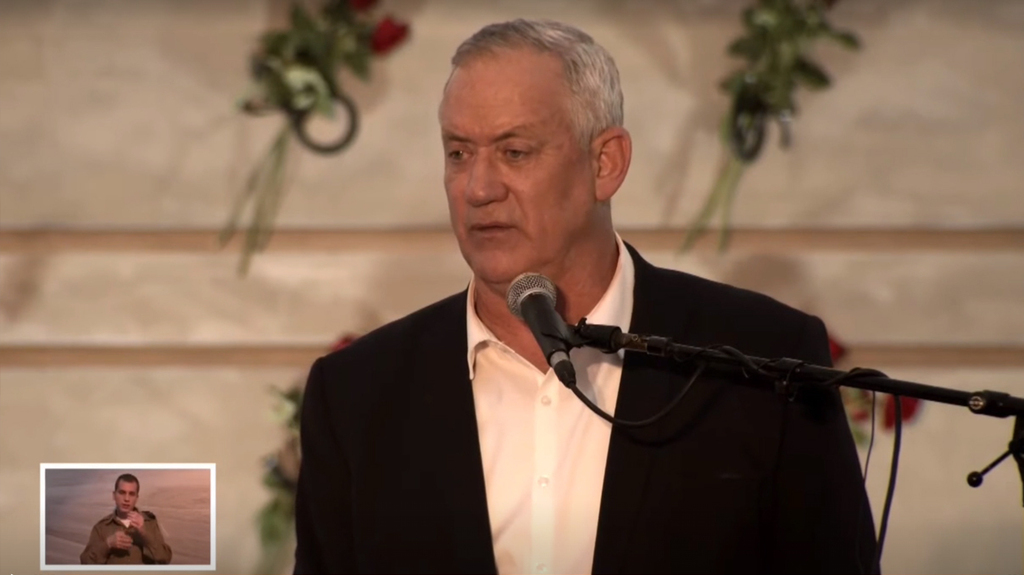 "Had it not been for Hezbollah and its allies, I believe we would have reached peace with Lebanon. My heart aches at the sight of the hungry on the streets of Lebanon. Israel has offered aid in the past, and even today we are ready to act and influence other countries so they would lend their aid."
Former SLA commander, Nabi Abu Rafa, also spoke at the ceremony about the lives of his comrades who live in Israel today. "Housing, housing, housing. This is our only problem. We are residents of the State of Israel, just give us a roof," he said, accentuating the issues talked about by Kochavi.
The memorial was the initiative of the Defense Ministry's Department of Families and Commemoration, and includes a commemorative plaza, an observation area, a grove of trees and a parking complex for visitors.