"Decisive moments" the region experienced yesterday, with the signing of the peace treaty by the United Arab Emirates (UAE) and Israel.
This treaty marks the start of a new path to promote regional and global peace, in which the UAE represents a fundamental pillar, with its strategic vision and strong belief that peace is the origin of life, given that it is the divine legislation that simulates the common sense, the broader path to prosperity, and the basis for relations between societies and states, even if there are many religions, languages and ethnicities.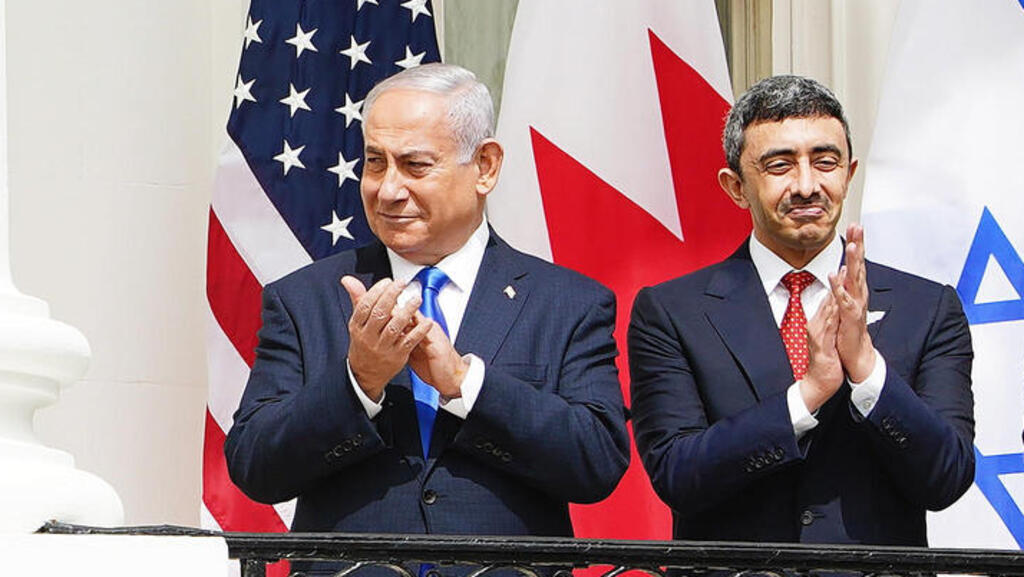 The Emirati diplomacy, which was strongly present in the international scene yesterday, clearly expressed its realistic reading of the future, and its certainty that international relations are one of the basic elements of renaissance and progress.
It has demonstrated its ability to have a positive influence and carry the Arab reality to better political, economic and strategic spaces, towards a more peaceful Middle East. This indicates that the Emirati-Israeli relations will not be a replica of previous experiences.
On the other hand, there was an increased noise and wailing on the part of "merchants and brokers of the cause" who did not offer anything to themselves, their nation or their surroundings, and only contributed to increasing differences, division and fueling conflicts, a matter which is confirmed by the reality without any exaggeration. The history will remember this, followed by many exclamation marks.
After all, peace between the UAE and Israel has become a tangible reality, which has important geopolitical and economic gains for both countries, as well as broad prospects in the fields of trade, investment, transportation, technology, architecture, medicine, advanced agriculture and other fields in which cooperation will have positive impact on the two friendly peoples, and the whole region.
The UAE, in these defining historical moments, has opened a new window for peace, and sent a strong message through which it has chosen to complete its humanitarian message away from hatred and the cycles of violence.
This is its sovereign right, in which it is based on firm convictions that peace is the choice of those who know the value of the future and the common factors between human beings, and that the three monotheistic religions in the world can strengthen the efforts aimed at establishing peace, so that people can enjoy prosperity.
For history, it remains for everyone to realize that the "Emirati character" believes that stepping into the future can only be through courageous decisions that turn challenges into opportunities. There is no place for paths that have become unachievable, whereas the future will only be for peace.
At the end, we say: Peace be to the readers of
Yedioth Ahronoth
, all our friends in Israel, and all peace lovers in the region and the world.
Hamad Alkaabi is the editor-in-chief of Al-Ittihad