In a dramatic announcement, Prime Minister Benjamin Netanyahu on Monday offered Naftali Bennett a first spot in a rotating premiership deal, as the premier scrambles to form a new government.
Netanyahu's mandate to form a new government is set to expire on Tuesday at 00:00 and the latest move appears to have been made in an effort to stop Yesh Atid chief Yair Lapid from having a shot at establishing a coalition.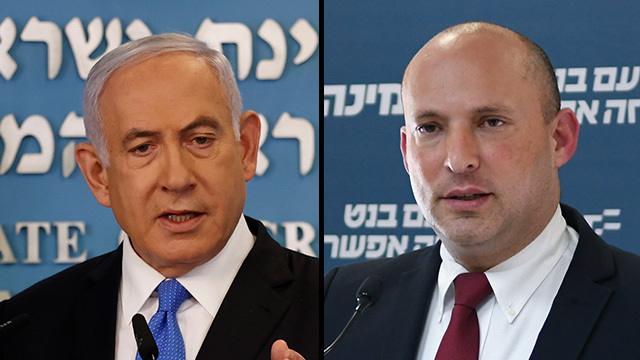 Lapid is the likely candidate to be tasked next for form a government by President Reuven Rivlin, with rumors circulating that Yesh Atid head and Bennett have made a deal to form a unity government.
"I told Bennett that I would be willing to accept his request for a rotation arrangement in which he would serve first as prime minister for one year," Netanyahu said in a message posted on Facebook. "Members of the right-wing bloc will be integrated into the government and the Knesset in important positions."
Netanyahu added that if he fails to form a new government, the righ-wing bloc will run in the next elections as one political alliance.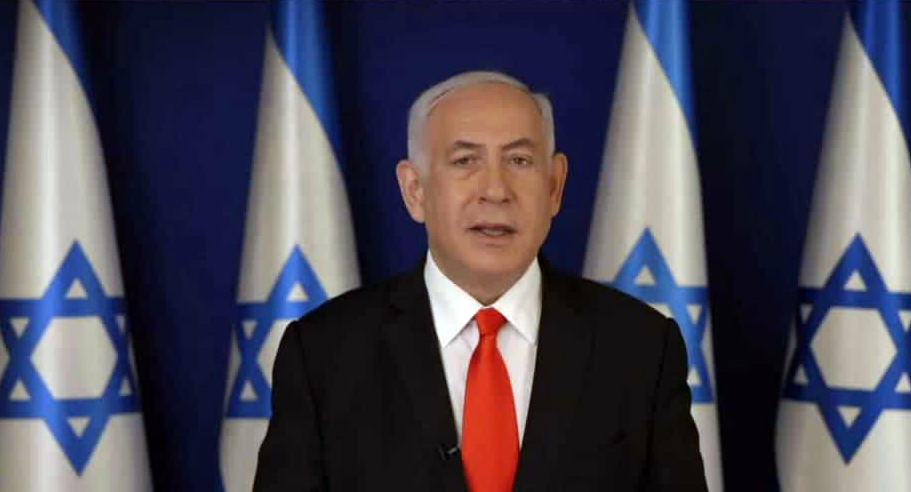 "We will run as a combined list for the Knesset, with each party maintaining its identity and relative power. I say we will not get to that because once a solid bloc of 59 MKs from the right is formed - there will be no elections."
The other two seats needed to form a government will likely come from the Islamist Raam party, headed by Mansour Abbas. Leader of the Religious Judaism Party MK Bezalel Smotrich already said he will not join any government backed by Islamist parties.
Bennett for his part said Netanyahu's offer makes no sense and that the prime minister should not try to escape responsibility for his own failure to form a government.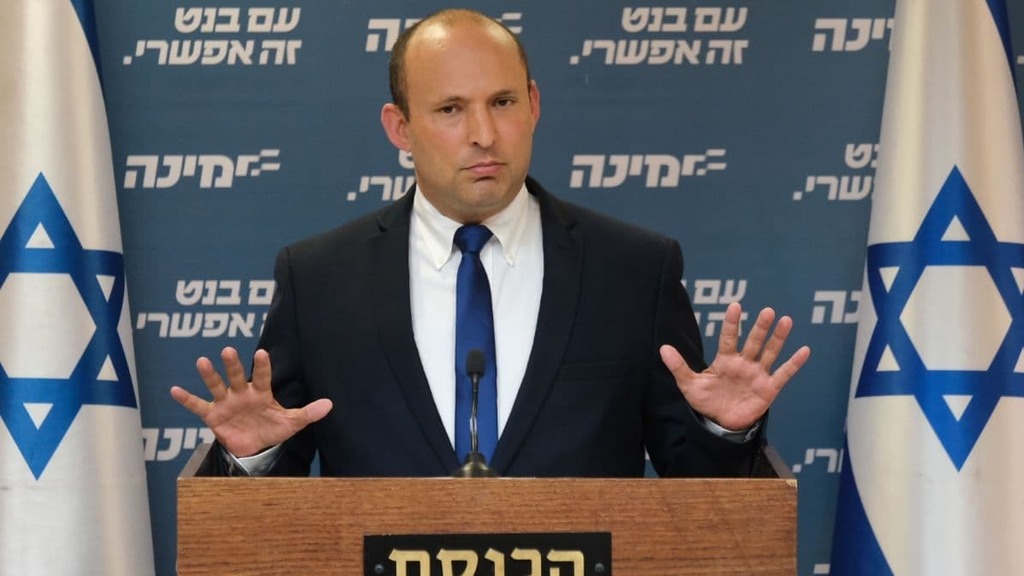 "I did not ask for a premiership, I asked for a government," he told journalists.
"We are nearing the end of Netanyahu's term, and naturally there are a lot of spins in the system. My first priority was and remains forming a right-wing government. I know it disappoints a lot of people on the left, but I am a right-wing man and I do not intend to change. There are no disputes between me and Netanyahu over positions or rotations, everything was agreed upon in the first hour of the negotiations."