The leader of Lebanon's terror group Hezbollah, delivered a speech Tuesday on the anniversary of the IDF's withdrawal from south Lebanon 21 years ago, during which he looked ill and weak, coughing throughout the 90 minute event.
In a tweet posted during the speech, Hassan Nasrallah's son Jawad claimed his father was only suffering from allergies.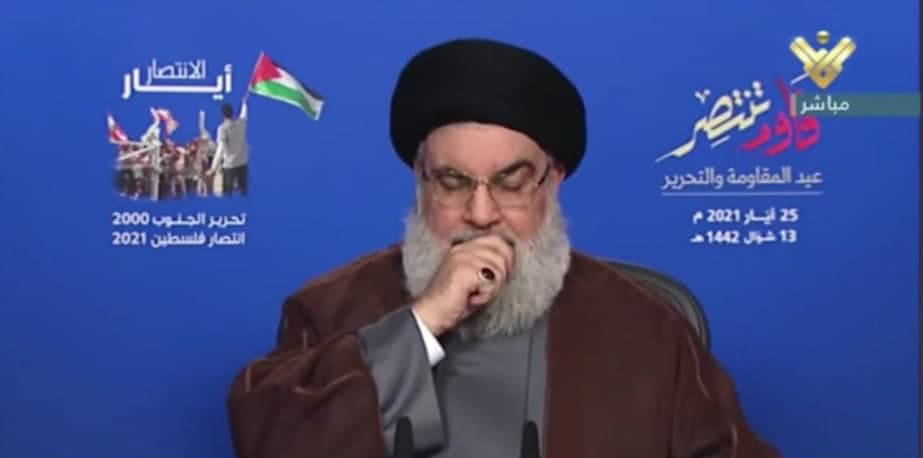 Nasrallah focused primarily on the situation in Jerusalem and warned that "the equation must be a regional war for al-Quds [Jerusalem]."
"We are now celebrating two great victories, the 25th of May 2000 in Lebanon and the 21st of May 2021 in Gaza," he declared, relating to the recent 11-days of fighting in the Gaza Strip.
The leader of the Iran-backed group discussed at length what he alleged were Israel's actions to "Judaize Jerusalem," saying that Hamas' attack on Israel was "the arrogance and stupidity of the enemy as well as its miscalculations and underestimation of the resistance [Hamas]."
"The Israelis assumed that the Judaization procedures in Al-Quds will only be faced with statements and denunciations. They didn't expect that the resistance will take this historic decision," Nasrallah said.
"You should be aware that violating Al-Quds and Al-Aqsa mosque is unlike any other violation you practice," he warned.
Nasrallah called for a regional war against Israel when he said that "any violation to Al-Aqsa or Islamic sanctities, in general, must not be faced by the resistance in Gaza only. The equation must be a regional war for Al-Quds."
He also claimed that "the latest battle revived historic Palestine from the sea to the river and reflected a rise of faith in the choice of resistance."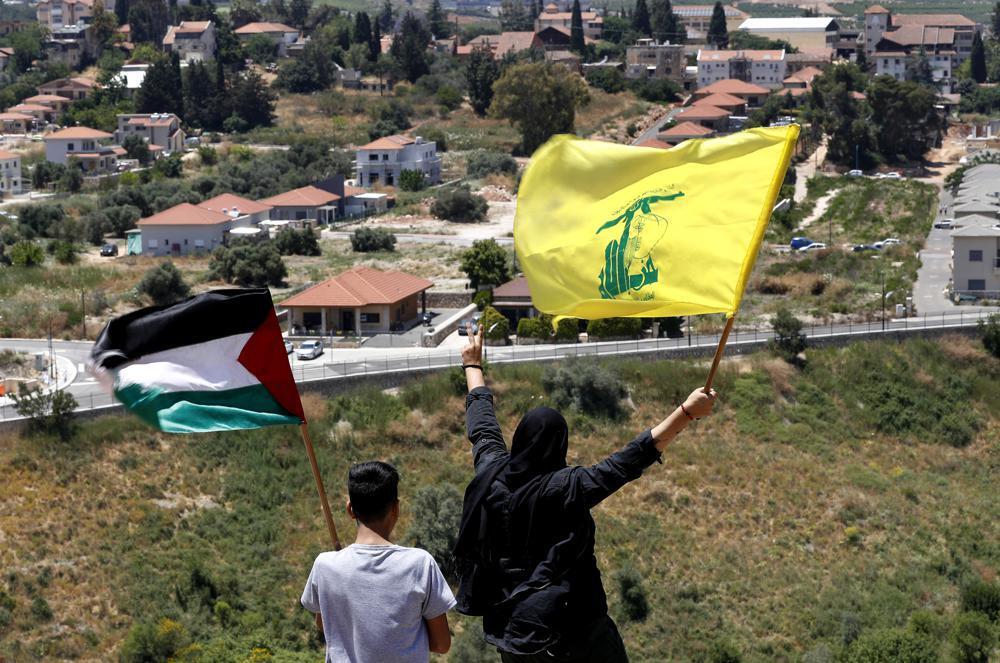 Nasrallah asserted that "the end of the Israeli entity is closer."
Despite his bluster, Israel's border with Lebanon has remained relatively quiet since the Second Lebanon War 15 years ago, and with only minor incidents despite repeated threats by Hezbollah.
During the 11 days of fighting between Israel and the Palestinian terror organizations in Gaza, Nasrallah opted to refrain from action against Israel but said in his speech that Israel was unable to launch a ground offensive against the enclave or against Lebanon. "The strongest military in the region is afraid," he said.