Israel healthcare system is beginning to show signs of fraying as the number of emergency rooms admissions increases with the rise in cases of coronavirus.
Hospitals across central Israel primarily were seeing soaring numbers amid what is believed to be the second wave of the virus.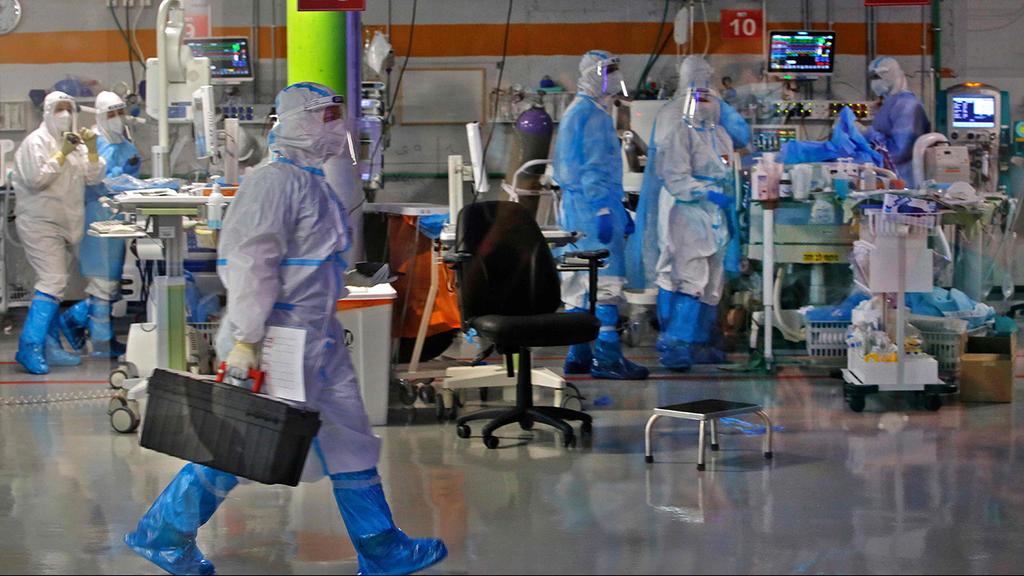 Dozens of Magen David Adom ambulances shuttled confirmed patients and those suffering from virus symptoms to healthcare facilities, with unusual activity reported in emergency rooms at multiple sites, including Sheba Hospital in Tel Hashomer - Israel's biggest hospital as well as in Tel Aviv, Holon and Ashdod.
"The second wave is already being felt," says the director of Ichilov's Emergency Medicine Division, Dr. Moshe Sharist.
"We are seeing far more confirmed [coronavirus] patients than we did in the quiet weeks. We have a quick testing kit for suspected patients that gives us an answer within two or three hours."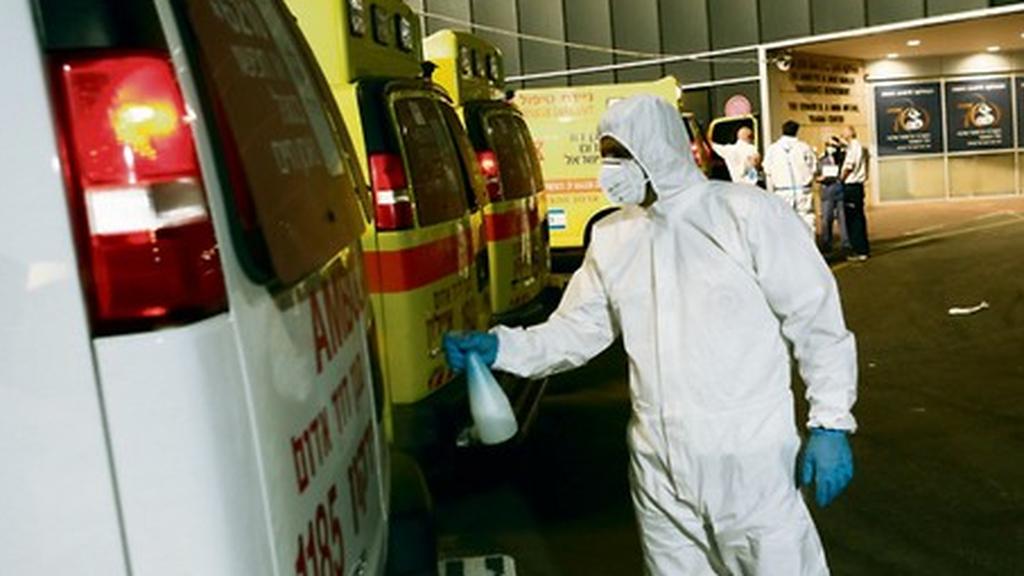 Sharist says, however, that while there are currently more confirmed cases in the emergency rooms, "we do not yet have the same number of critically ill patients we had at the beginning of the pandemic."
Instead, he says, hospitals are seeing people who are confirmed to have the virus and who are being treated at home but have arrived at the ER to make sure their condition does not require hospitalization.
"A large proportion of these patients are discharged after a thorough examination," Sharist says.
At the Yitzhak Shamir Medical Center in Tzrifin, 33 coronavirus patients were hospitalized on Sunday, with many others arriving at the hospital to get tested after suspecting they had been infected.
"This is a multi-casualty event," said one of the hospital's doctors on Sunday night. "Unfortunately, at this stage there are already a lot more patients than carers."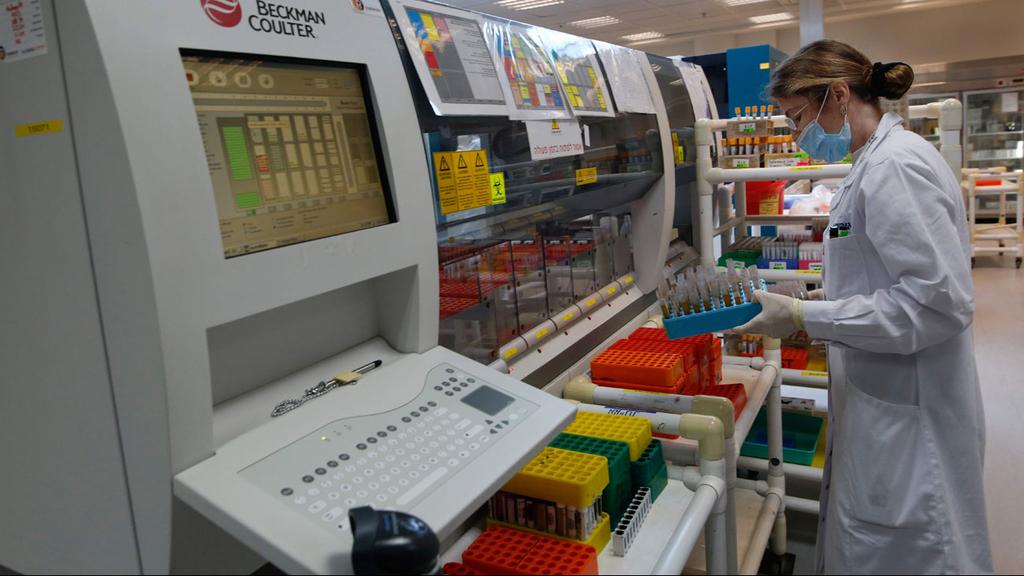 Also Sunday night, a large number of ambulances adapted for coronavirus patients arrived at Sheba Medical Center, where some 30 people with COVID-19 are currently being treated.
In some cases, new admissions had to wait in the ambulance until a bed could be found for them.
"We have a lot of patients, including confirmed cases and those who are suspected of having the pathogen," said a nurse at Sheba.
"There are also less serious cases waiting to be taken to a hotel dedicated to coronavirus patients. The second wave starts at the bottom, not in the ICU but in the emergency rooms."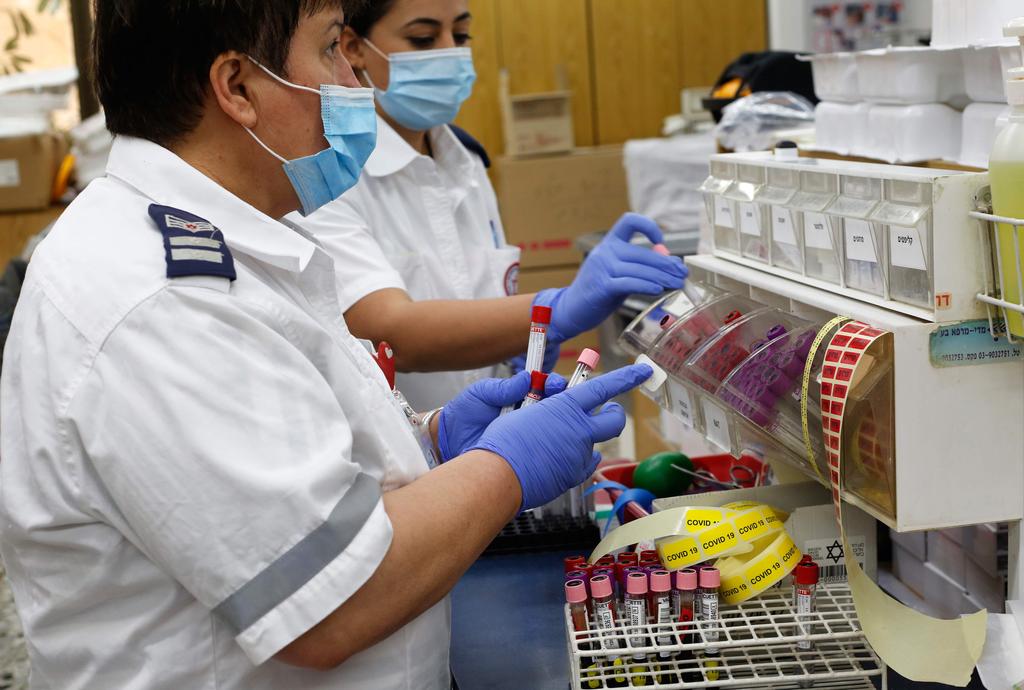 On Sunday, the Health Ministry said that confirmed coronavirus patients would not be treated in Holon, Bnei Brak or Tzrifin due to the exceptionally heavy loads the three sites are currently experiencing.
The Magen David Adom rescue service reported a 300% jump in calls to the emergency 101 hotline this weekend, with 13,048 calls on Saturday alone and another 26,341 on Sunday.
The organization has asked that anyone suffering from symptoms of the contagion to contact their healthcare provider.