Israel's confirmed coronavirus cases rose to 10,095, the Health Ministry reported Friday.Confirmed deaths from the virus have also risen to 93.
Two of the dead were women, 86 and 84 years old, who had been hospitalized at Jerusalem's Shaare Zedek Medical Center. The hospital said they had both suffered from complex preexisting conditions. The two were residents of the same assisted living facility in Jerusalem.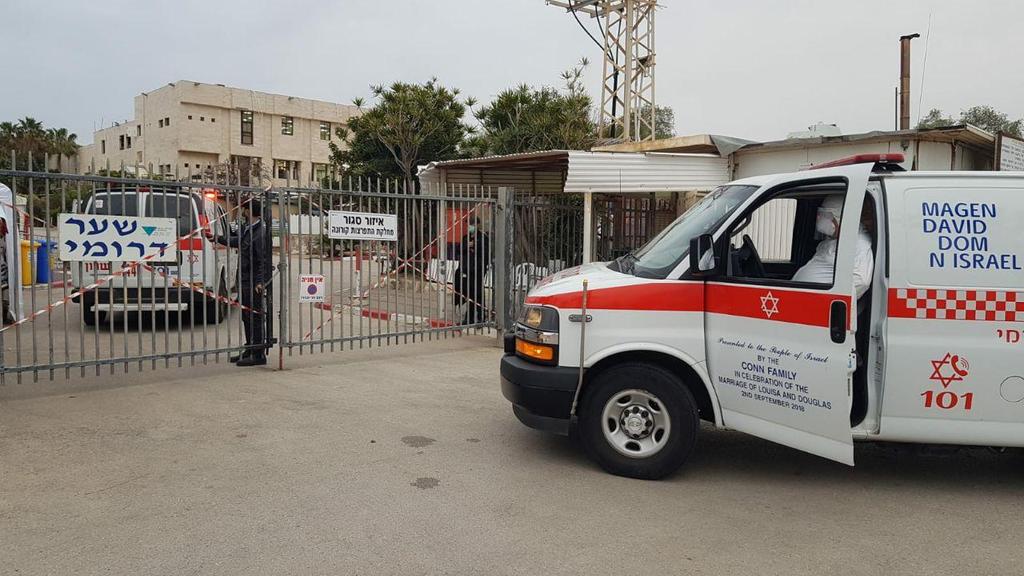 A third woman, in her 80s, died at Laniado Hospital in Netanya. One 90-year-old man, a resident of an old-age home in the northern town of Yavne'el, died at the Hillel Yaffe Hospital in Hadera. Another woman, 85, died at a geriatric hospital in Jaffa.
Officials report that 164 were in serious condition, with 125 on ventilators. Another 178 people were in moderate condition, with the rest having mild symptoms. And 1,061 have recovered from the illness.
A national lockdown barring intercity travel came into effect Tuesday ahead of the Passover holiday and was lifted Friday morning.
Separately, a curfew was maintained over the first night of the holiday on Wednesday, to prevent further spread of the virus, and lifted at 7 am on Thursday morning.
In recent days, officials have begun to discuss possibly rolling back some restrictions later this month if the rate of infection continued to slow.
First published: 09:45, 04.10.20