With its national flag hoisted alongside the flag of Israel, the United Arab Emirates' embassy in Tel Aviv officially opened on Sunday.
The diplomatic mission, which is located in the Tel Aviv Stock Exchange building, had until now operated at the rented Herzliya home of ambassador Mohamed Al-Khaja.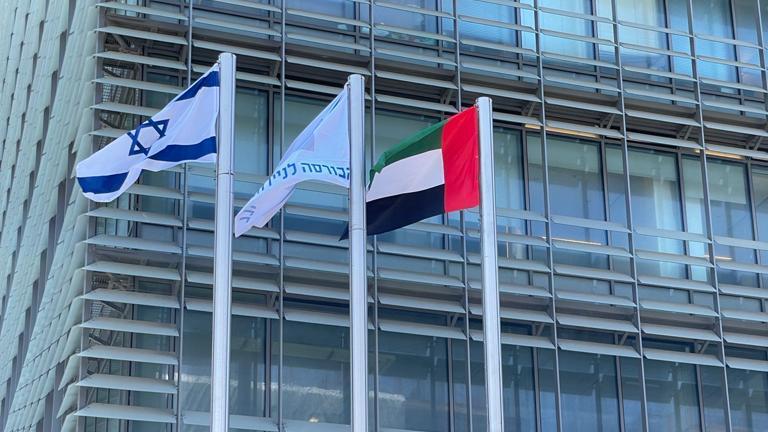 The mission is the first to call the Stock Exchange home, a building that also houses several Israeli start-up tech firms.
Ambassador Al-Khaja has been in Israel since March 1. He did return to the UAE for several days during the latest round of fighting between Israel and Hamas. His wife and four children still reside in the Gulf state but are expected to join him soon.
Al-Khaja, which has already met with a number of Israeli ministers, met on Sunday with Education Minister Yoav Galant for the first time.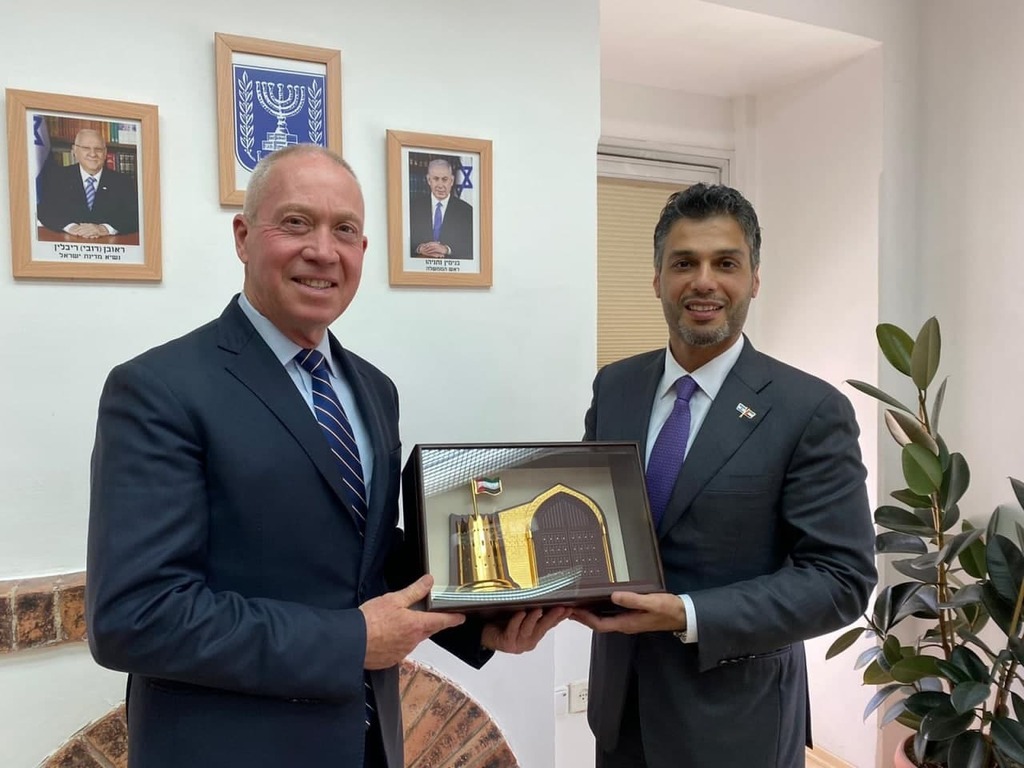 "I was happy to meet a partner of the State of Israel," Galant said on Twitter after the meeting. "I thank you for this important meeting and the willingness to move forward plans for further cooperation between our two countries in the field of education."
The ambassador also met with Rabbi Shalom Cohen, a senior religious leader in the ultra-Orthodox Shas party, who blessed him and welcomed him to Israel.