Over 20 fires broke out near the Gaza Strip border on Sunday as Palestinian militants have flown dozens of balloon-borne incendiary devices into Israeli soil since morning hours amid days of cross-border tensions.
The airborne attacks come amid heightened tensions in Jerusalem and the West Bank as Palestinians clashed with police and Jewish settlers for weeks. The fires were substantially exacerbated as Israel was hit by a searing heatwave.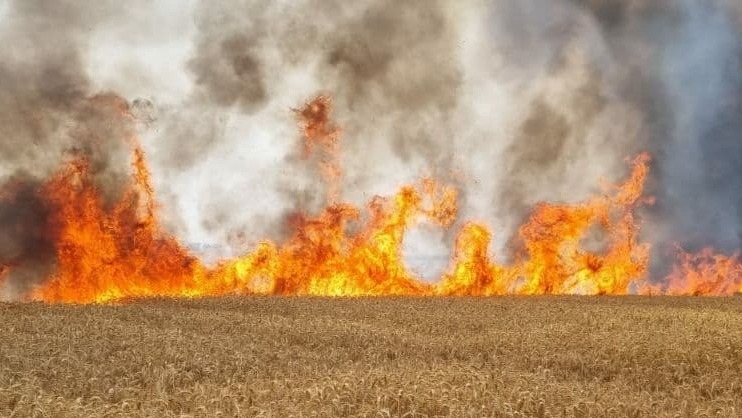 Train traffic between Ashkelon and Netivot in southern Israel was disrupted due to a fire that broke out near the railway track but was gradually resumed around 4pm with the approval of the police and the fire brigade. Another suspicious device tied to a balloon was later spotted near the railway track outside Kibbutz Gevim near the city of Sderot.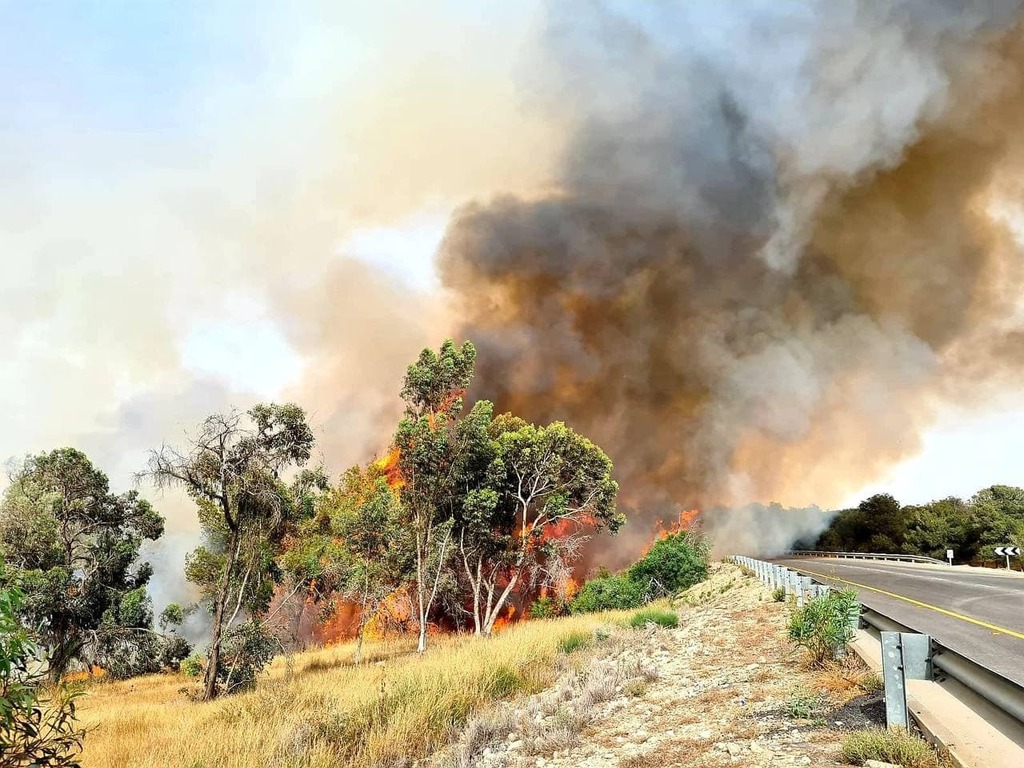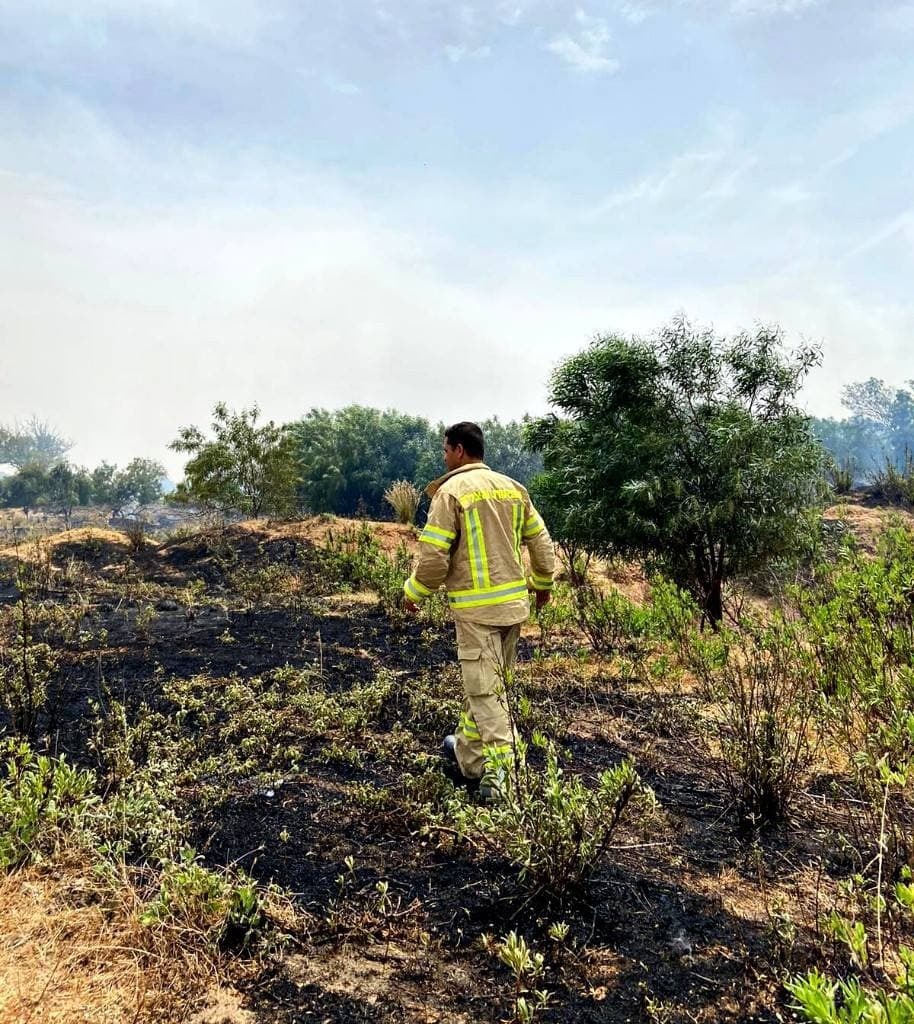 Meanwhile, firefighters responded to reports of several fires near Sderot and the surrounding area which led to authorities blocking several roads. The blaze left dozens of acres of scorched land.
One fire broke out in a wheat field that has not yet been harvested and caused heavy financial damage to farmers In Sdot Negev Regional Council.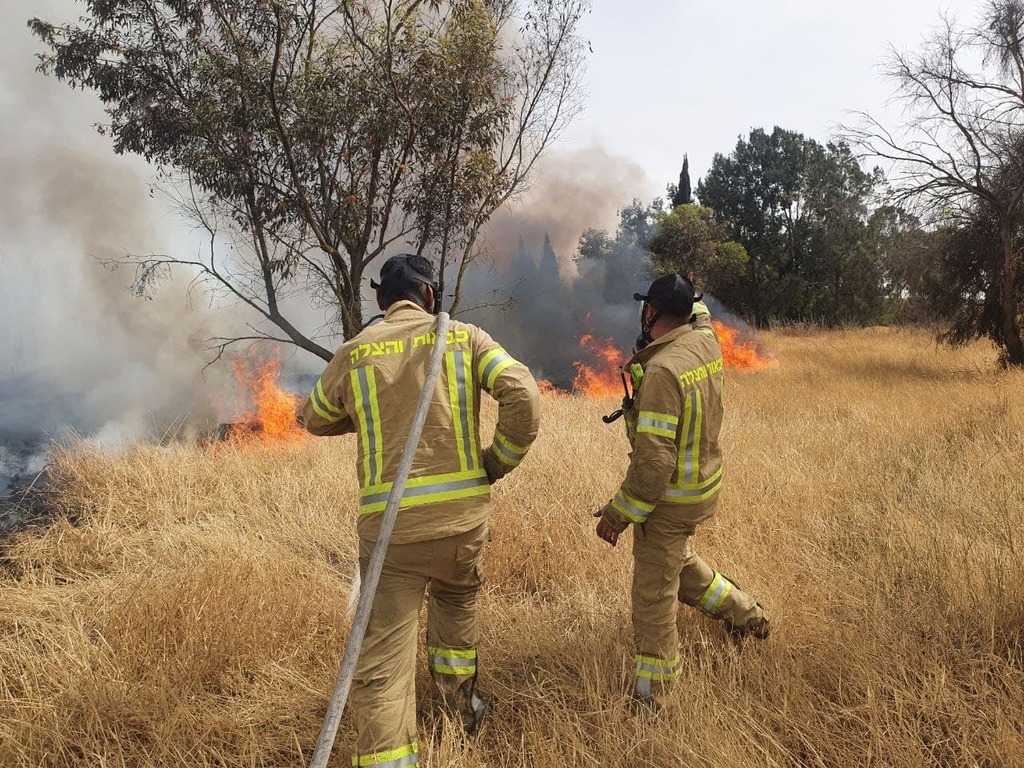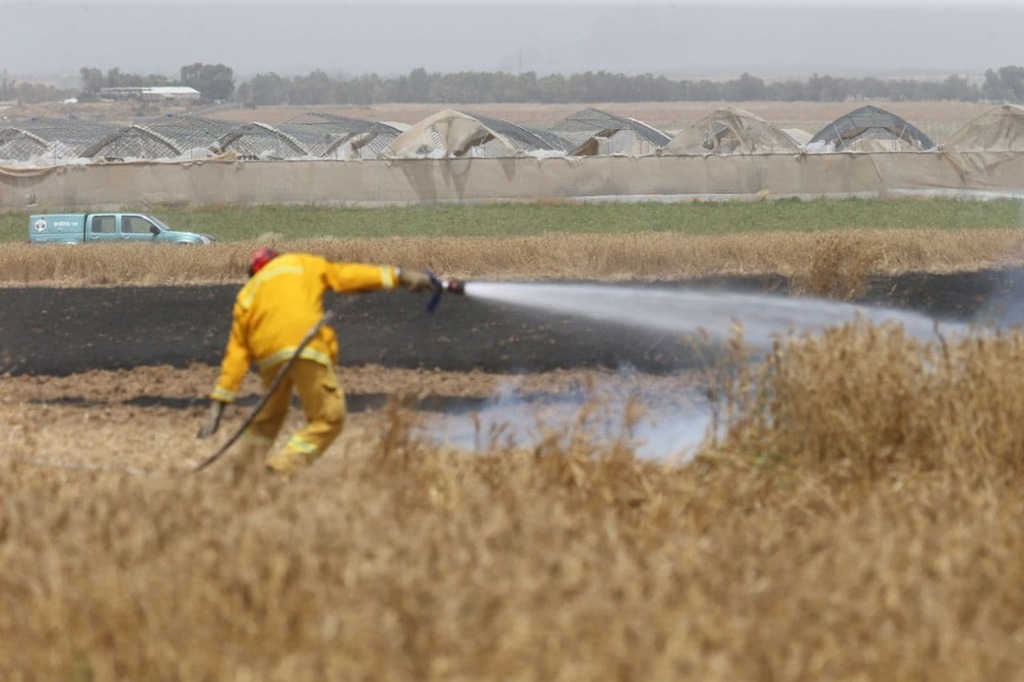 Several more arson balloons landed in Sha'ar HaNegev Regional Council and Eshkol Regional Council decimating entire acres of open fields.
A security coordinator for Hof Ashkelon Regional Council told Ynet that firefighting teams and local farmers have been keeping vigilant and reporting any sighting of smoke to prevent the fires from consuming large swaths of lands and potentially reaching population centers.