Israelis on Thursday observed two-minute silence as sirens wailed across the country in remembrance of the six million Jewish victims of the Holocaust.
At 10am all pedestrians, traffic and public transport stood in place with their heads bowed.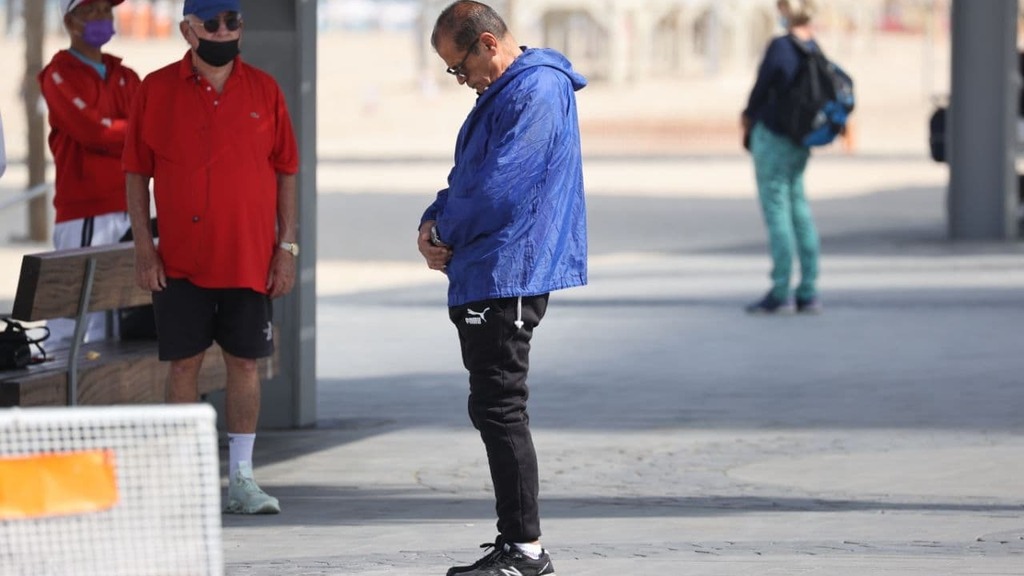 In homes and businesses, people stopped what they were doing to pay homage to the victims of the Nazi genocide, in which a third of world Jewry was annihilated.
A traditional wreath-laying ceremony at the Yad Vashem memorial usually attended by Israeli leaders and Holocaust survivors will be once again held almost with no restrictions after last year - when Israel was at the height of its coronavirus outbreak - it was replaced by a more modest affair.
The ceremony is attended by top ranking Israeli officials, including President Reuven Rivlin and Prime Minister Benjamin Netanyahu, who stood next to each other with their heads bowed during the two-minute siren.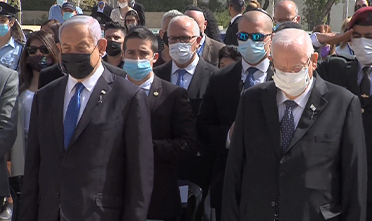 At 10:50am Levin will light the memorial y
izkor
candle at the entrance to the Knesset building. The main annual ceremony will begin at 1pm at Yad Vashem.
In addition, a memorial to the Warsaw Ghetto uprising of 1943 will get under way in Poland, with wreaths being laid at the site of the Jewish resistance to the Nazis.
Israeli dignitaries will attend via video link, among them Rivlin, Prime Netanyahu, Chief Justice Esther Hayut and Knesset Speaker Yariv Levin.
Holocaust Remembrance Day will end with a ceremony at 4:45pm at the Ghetto Fighters' Museum at Kibbutz Lohamei HaGheta'ot in northern Israel, which was founded by Holocaust survivors in 1949.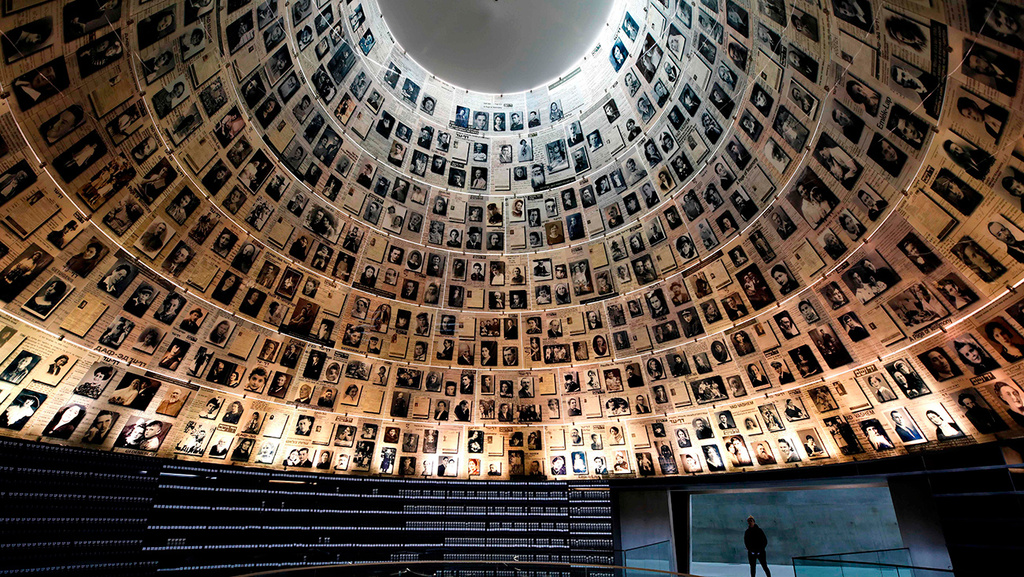 This year's closing ceremony is themed "Last of Kin," and focuses survivors who immigrated to Israel after their entire families were exterminated by the Nazis and their collaborators, who then perished in the defense of the country.
The are currently 174,500 Holocaust survivors still alive in Israel.