Foreign Minister Eli Cohen traveled to the Philippines on Monday, becoming the first Israeli top diplomat to do so in 56 years.
During his visit to the capital of Manila, Cohen met with Filipino President Ferdinand "Bongbong" Marcos Jr. and his counterpart Enrique Manalo.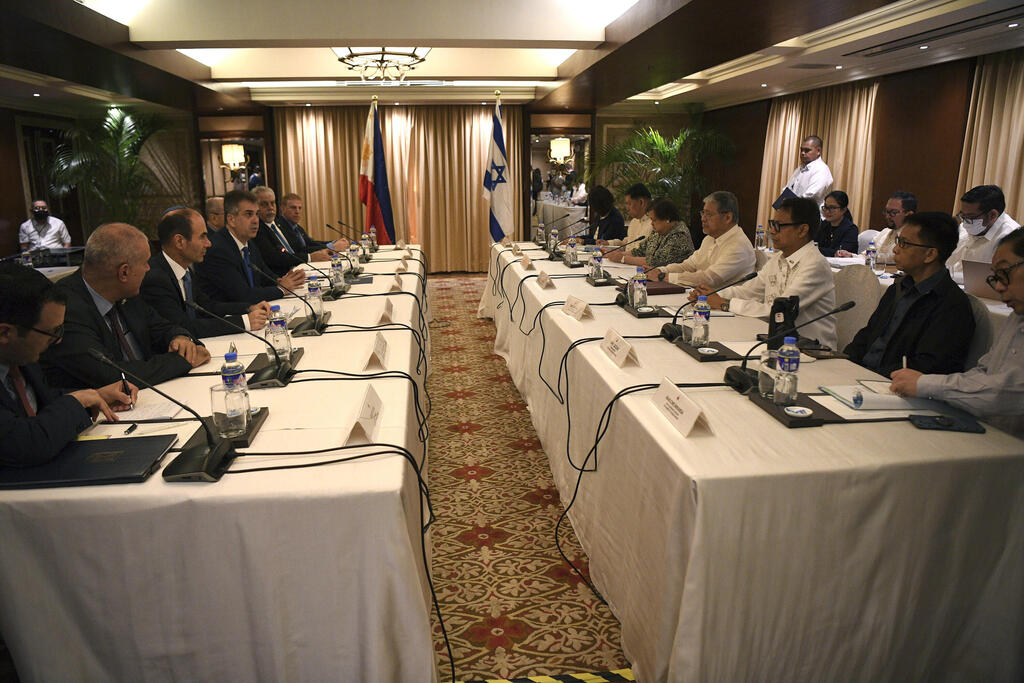 Israel and the Philippines are marking 65 years of diplomatic relations this year. Cohen is the first Israeli foreign minister to visit the Southeast Asian country since Abba Eban in 1967 and just the third ever to do so after Eban and former foreign minister and prime minister Golda Meir in 1962.
During the visit, Cohen, President Marcos and Manalo discussed strengthening bilateral relations, as well as exploring new opportunities brought about by the signing of the Abraham Accords and the opening of the Saudi-Oman corridor for flights from Israel, which cut flight times between the Jewish state and East Asia significantly.
Cohen also presented his hosts with an initiative to establish a maritime and land transportation route between Asia and Europe through the Middle East and Israel, which would significantly reduce international shipping costs.
During his visit, Cohen inaugurated the new wing of the Israeli Embassy in Manila and met with representatives of the Jewish community in the country.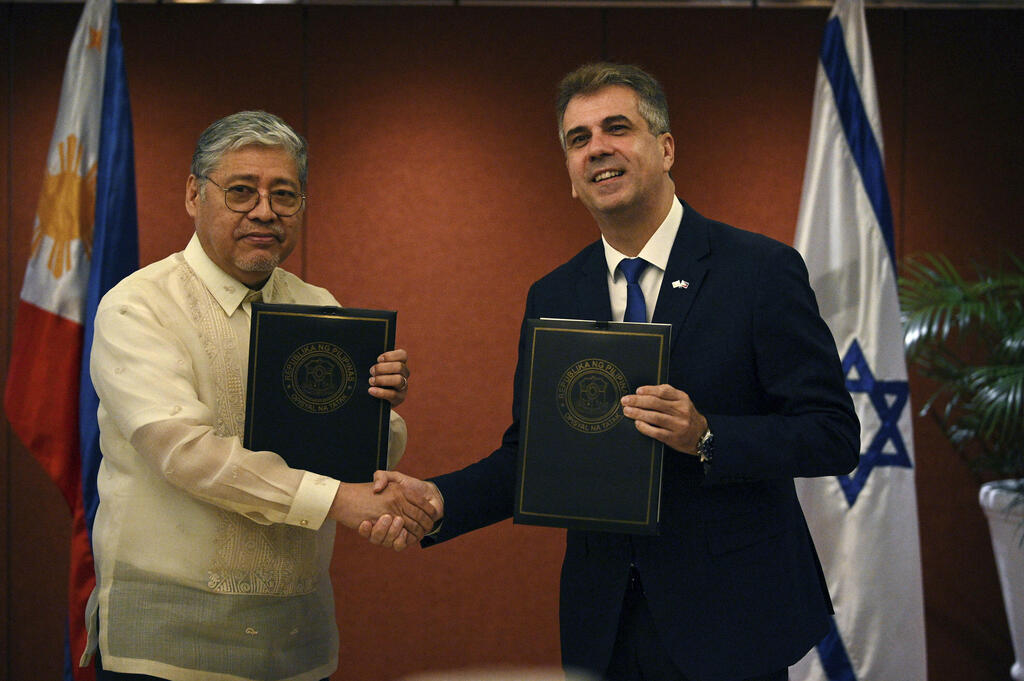 Cohen was also invited to lay a wreath at a monument honoring José Rizal, the Philippines' national hero, just as his predecessors did before him. Furthermore, as part of the Israel-Philippines Business Forum, Cohen met with representatives of major Filipino and Israeli companies.
"Israel and the Jewish people have a historical debt to the Philippines for saving 1,300 Jews during the Holocaust and being the only Asian country to support the establishment of Israel on November 29, 1947," Cohen said during his visit, referring to the UN resolution on the partition of British-ruled Palestine which paved the way for the establishment of the Jewish state.
According to him, "The visit to the Philippines will strengthen Israel's diplomatic ties and presence in East Asia, alongside the visit to India last month. Strengthening diplomatic and economic ties between the countries will open doors for Israel in other countries in the region and bring us new economic opportunities."