Senior European ambassadors to Israel, including German and French, boycotted a ceremony held at the U.S. embassy in Jerusalem in honor of Fourth of July, it was revealed Tuesday.
Sources told Ynet the envoys apparently decided to skip the ceremony because their respective countries don't recognize Jerusalem as the capital of Israel.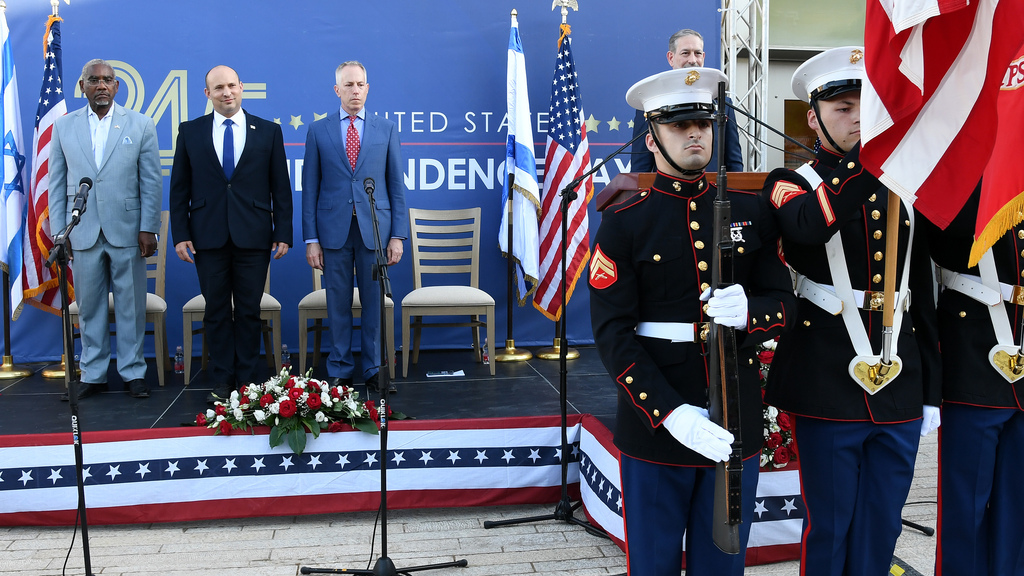 The envoys also apparently expressed opposition to the event on the grounds that the U.S. embassy building is located beyond the Green Line.
Among ambassadors that did attend the event were envoys from Romania and the UK as well as embassy representatives from Kosovo, Australia, Norway, Honduras, Guatemala and Canada.
The sources added as far as European Union is concerned, Jerusalem was and still remains an integral part of the potential agreement on a two-state solution and the EU therefore refuses to recognize it as the capital of Israel.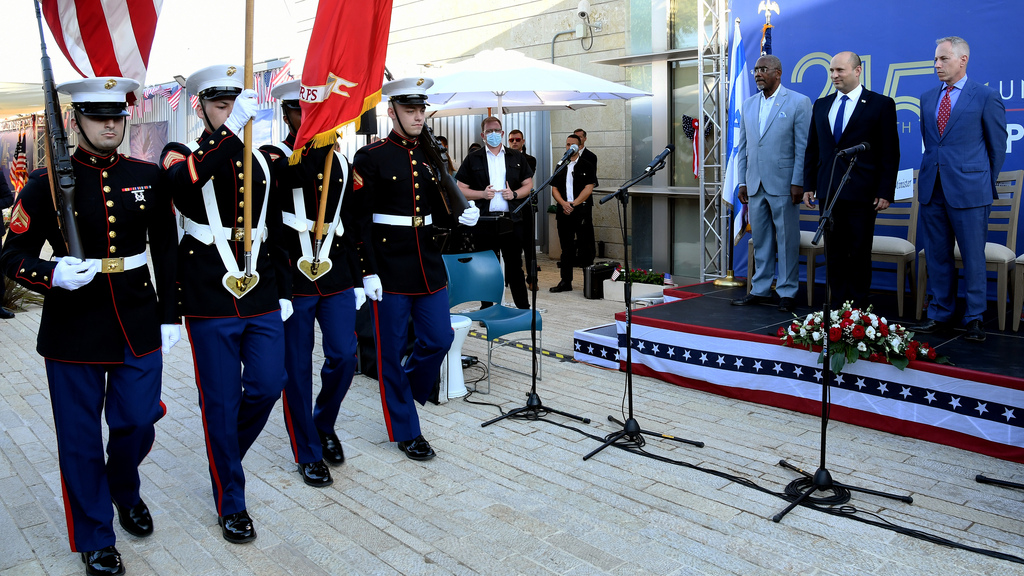 The ambassadors' decision to miss the ceremony appears to be particularly embarrassing for the U.S. after the Biden administration said it has has opened a new and positive page in relations with the EU after four tense years under former president Donald Trump.
Embassy's Chargé d'Affaires Michael Ratney was in charge of the event, which was attended by Prime Minister Naftali Bennett, Communications Minister Yoaz Hendel, Jerusalem Mayor Moshe Leon and Commissioner of Israel Police Yaakov Shabtai.
The French embassy did not respond to Ynet's request for comment, while the German embassy said that "our position on the issue of Jerusalem has not changed."